Margaretta 'Gretta' Woodward Smith
Branch of Military: U.S. Navy
Dates of Service: 1943-1945
Rank/Occupation: Petty Officer 3rd Class/Navy Storekeeper
Hometown: Harrison, New Jersey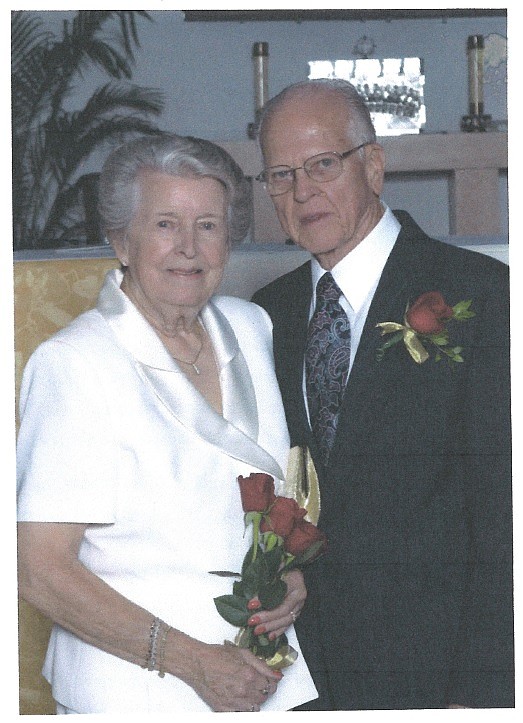 Gretta Woodward Smith will be 100 years old on Sept. 21, 2023. Woodward Smith joined the Women Accepted for Volunteer Service (WAVES), an auxiliary of the U.S. Navy, in December 1943. She went through bootcamp at Hunter College in New York City, and as she recalls spent quite a bit of time at the shooting range. During bootcamp she also sang in the Navy choir. Gretta still loves to sing. Her duties took her to Washington, D.C., and she was assigned to the Navy submarine base in New London, Connecticut. That is where she met her future husband, Joseph Wooward, who was also in the Navy. They were married for 46 years until he passed in 1991. The Woodwards had five children. She loved being a mother and referred to the experience as heaven on earth. The Woodwards moved to Beverly Beach in 1988. Husband Joseph became the treasurer of the Santa Maria Del Mar Catholic Church, and Gretta was the secretary for the pastor. It was a position she held for many years. Gretta has 13 grandchildren and 10 great grandchildren. She remarried in 2006 to Al Smith, and they currently reside in Palm Coast. There are plans for a 100-year birthday party for Woodward Smith, to be held at VFW Post 8696. Family and friends are coming from around the United States and at least one from out of the country. If you see Gretta, thank her for her service and wish her a happy birthday!
Need help with Veteran Services?
For information about support organizations and resources available to veterans, call 386-313-4014.