Hurricane Ian is expected to make landfall in Florida as major hurricane — a Category 3 or Category 4 storm. The storm strengthened rapidly into a Category 2 storm on Monday and continued its path toward the Florida Gulf Coast, striking Cuba as a Category 3 on Tuesday morning.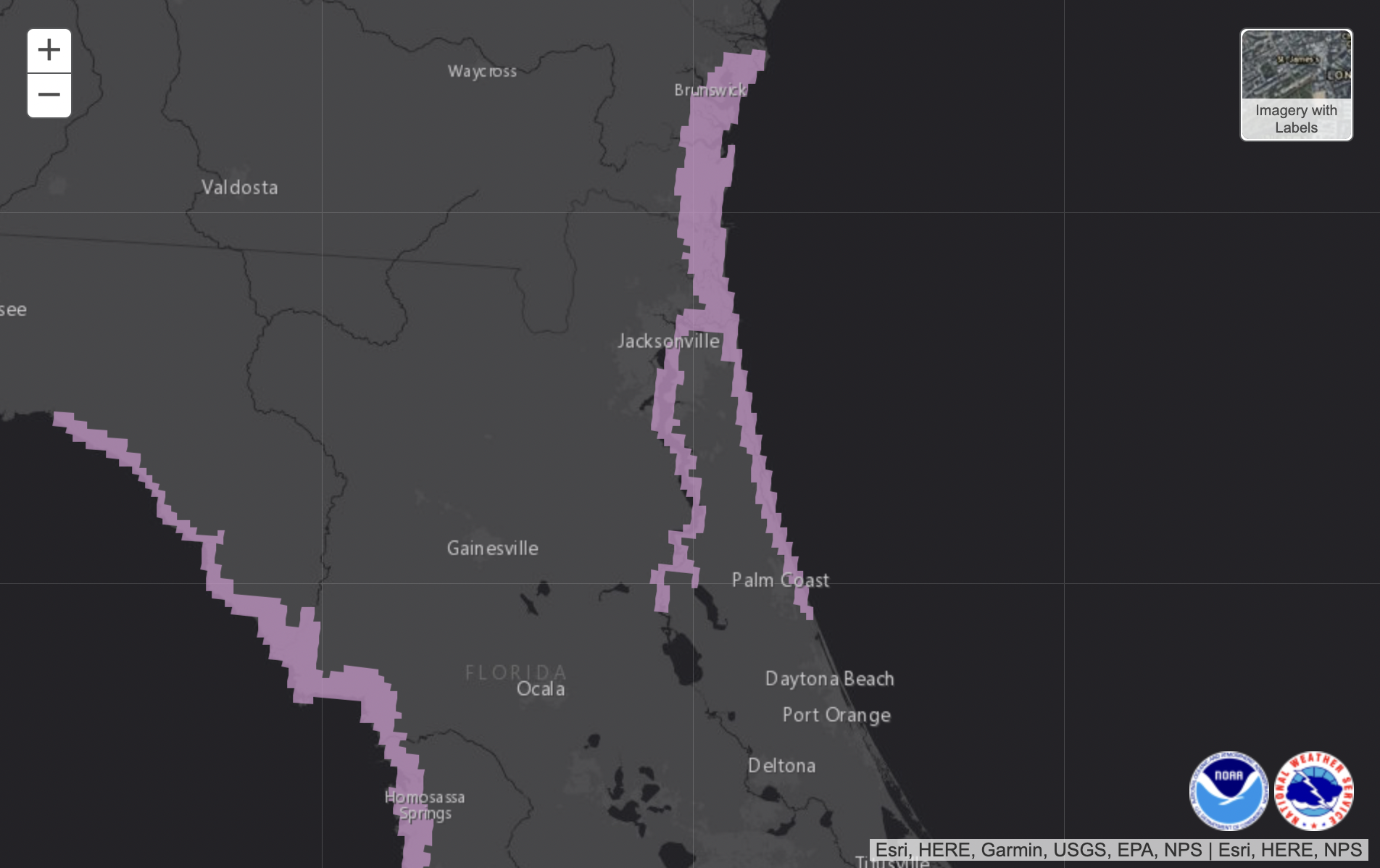 Flagler County and city of Palm Coast officials had declared local states of emergencies on Monday, Sept. 26, after Ian strengthened from a tropical storm into a hurricane the previous night.
Projections as of the morning of Tuesday, Sept. 27, showed the storm making landfall in Florida near Tampa Bay as a major hurricane, then gradually weakening to a tropical storm as it passes inland and makes a northward turn.
It's expected to pass west of the Volusia-Flagler area on Friday as a Category 1 or a tropical storm, but both counties could see tropical storm force winds as early as Thursday morning.
With Ian expected to drop 10 to 15 inches of rain and interact with the remnants of Hurricane Fiona to bring potential storm surge to the Flagler-Volusia area, officials urged locals to prepare for flooding.
"We want everyone to be very conscientious that flooding could occur," Flagler County Commission Chairman Joe Mullins said in a video statement. "... We also have some conditions coming from the ocean that are going to be creating some factors as well, and we're asking everyone to stay safe, be very smart and avoid travel."
The region was placed under a tropical storm watch, and Flagler County was under a storm surge watch, on Monday evening.