Bethune-Cookman University and the Florida Department of Juvenile Justice have partnered to provide internship and employment opportunities to qualified undergraduate and graduate students majoring in criminal justice, sociology, psychology, education, political science and health science, a press release announced. 
Faculty and students will have the opportunity to work collaboratively with the DJJ Research and Data Integrity staff to identify and conduct juvenile justice research to aid in the effectiveness of juvenile services/ 
"This is not only a first for a Florida HBCU, but any institution of higher learning in Florida," said Dr. Randy Nelson, director of the B-CU Center for law and social justice. " We continue to lead the state and nation with creating innovative opportunities for our talented students."
B-CU offers a juvenile justice reform certificate program in partnership with the Annie E. Casey foundation, according to the press release. 
Senior Volunteer of the Year
Food Brings Hope recently recognized Lillian Nelson as its 2020 Senior Volunteer of the Year.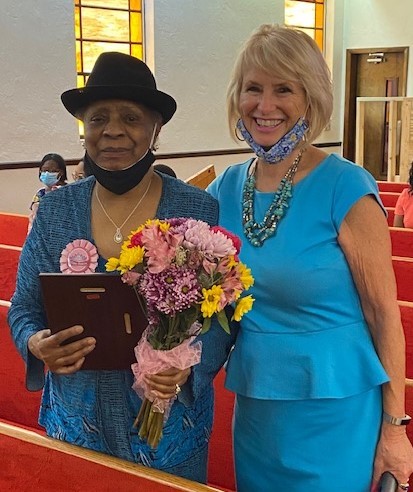 Nelson is the mother of FBH Community Grants and Operations Director Mamie Oatis, according to a press release. Nelson has volunteered for the Pierson Family Literacy Program since October 2016. During that time, she prepared and served homemade meals for adult students and their families participating in the program. The press release states everyone loved her turkey dinner. 
Nelson is also very active in her church and her community. The presentation of the FBH award was done in church in front of her entire congregation. 
Democratic Club announcement
The Democratic Club of Northeast Volusia County will meet virtually via Zoom on Tuesday, Aug. 25.
The meeting will run from 7 p.m. to 8:30 p.m. There is no fee for attending, and all Democrats and friends are invited to attend. For more information, call 258-7725. Leave a message with your phone number and your call will be returned.
Local drone company closes on seed funding
Censys Technologies, of Daytona Beach, announced in a press release that it closed on $2 million of seed funding, an investment led by venture capital firm Kirenarage Partners that "will provide growth capital to serve more enterprise customers, unmanned aerial systems service providers and government organizations with innovations in remote sensing solutions."
The investment comes at a time when the drone marketplace is accelerating, the press release states. Censys Technologies, which employs many Embry-Riddle Aeronautical University graduates, is an integrated drone solutions company. 
"The Censys management team is ecstatic to join forces with Kirenaga and create value in the world through innovation," said Censys Co-Founder and CEO Trevor Perrott in the press release. "StarterStudio and Space Florida in collaboration with the Florida Venture Forum were instrumental in getting us here."
In the last year, Censys has gathered a $60 million sales pipeline, won a $250,000 aerospace technology grant from Space Florida, and took second place at the Florida Venture Forum Aerospace Capital Conference.
Quilt on tour
Ormond Beach resident Claire Sadowniczak, whose quilt celebrating the 100th anniversary of the women's suffrage movement was chosen to tour the U.S. with other quilts in honor of the milestone, was recently made aware that her quilt will be displayed in the National Quilt Museum in Paducah, Kentucky.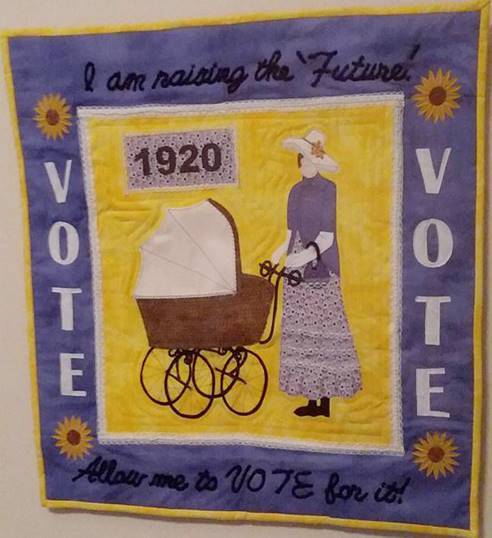 The exhibition will be on display from Sept. 1 through Oct. 16, and will be filmed as part of the museum's "Walk through tours," and will be available to view online. The quilts will then be displayed at the Winona, Minnesota in November. In July 2021, Sadowniczak said the quilts will be traveling to the Quilters Hall of Fame.