The Byrd's Nest Quilt Shop, located at 156 E. Granada Blvd. might be closed for business due to the pandemic, but it's found another purpose in the meantime: It's collecting and distributing face masks.
Owner Kathy Byrd said the effort began about three weeks ago, and so far, the shop has received good response from the community. It has donated between 600-800 masks to first responders, health care professionals and local hospitals. 
Byrd added that they have also had individual people call and ask if they could receive a mask, which Byrd's Nest provided. It's the right thing to do, she said.
"Everybody that's got a sewing machine should be out there making masks because first responders are the ones that are taking care of us," Byrd said. "They're putting their lives on the line for us."
She hopes other people will step up and help too, and thanked everybody who has participated. The shop is handing out free fabric scraps for those willing to make masks as well. 
The masks made are meant to go over N95 masks to make the latter last longer, she explained. If anyone in the community has spare elastic or cotton fabrics, please contact Byrd's Nest. 
United Way distributes over $40,000 in funding
United Way of Volusia-Flagler Counties will donate $42,850 to 14 local agencies that are providing essential local COVID-19 relief efforts, according to a press release. 
Over $40,000 will go toward food and childcare assistance for impacted families. The distribution was made possible thanks to donations from NextEra Energy, individual donors and United Way. The 14 agencies receiving funding are:
Boys and Girls Club of Volusia/Flagler Counties
Christmas Come True
Early Learning Coalition of Flagler/Volusia
Easterseals of Northeast Central Florida
Family Life Center
Flagler Cares
Gal7 Foundation
Hunger Fight
Neighborhood Center of West Volusia
Outreach Community Care Network
Salty Church
Social Services of the Jewish Federation
Volusia Flagler Coalition for Homeless
Volusia Flagler Family YMCA
United Way is accepting donations for the next round of funding, as requests have totaled over $353,000 during this first round, according to the press release. The second phase of funding is anticipated to be released in May. To donate, visit https://bit.ly/UWVFCCovid  or text "Virus2020" to 41444. Donations may also be sent to United Way at 3747 W. International Speedway Blvd. in Daytona Beach.
A full database of community resources is also available at www.211live.org or by calling 211.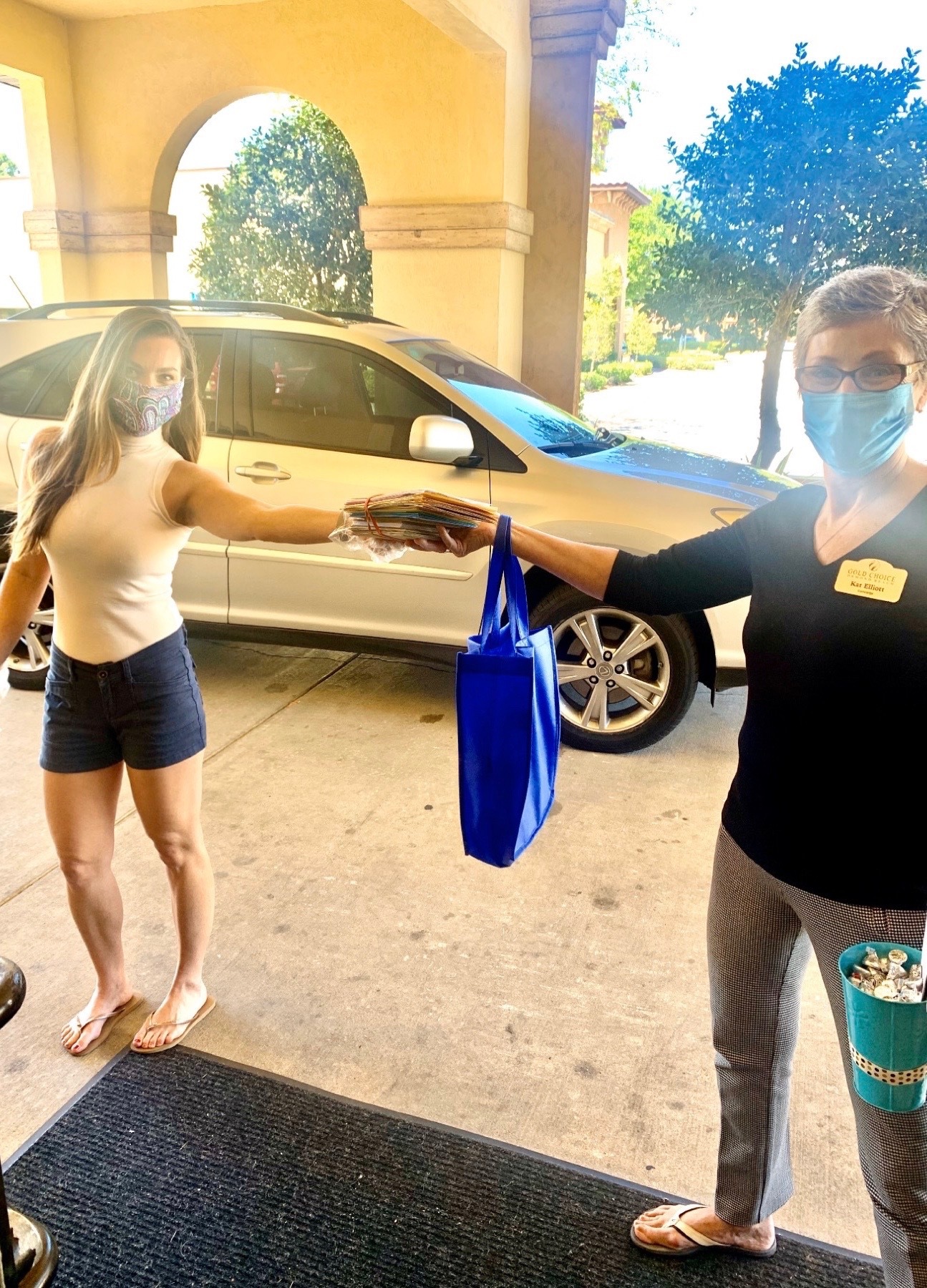 Rotary performs good deeds
The Rotary Club of Downtown Ormond Beach ordered magazines and wrote personal letters to each of the 72 residents at the Gold Choice Assisted Living facility, according to a press release.
Past President Becky Parker delivered the cards and some gifts to the facility.
In addition, before social distancing guidelines were put into place to prevent the spread of COVID-19, the Rotary Club completed its quarterly cleanup of Granada Boulevard between U.S. 1 and Nova Road.
This is part of the Adopt-A-Highway program, according to a press release. A total of seven Rotarians collected each a large bag of trash, and the group met at Fletcher's Irish Pub for lunch afterward. 
"Each quarterly cleanup finds less trash than the last, so the club looks forward to the day when there will be no trash to pick up, although they are anticipating a large quantity of rubber gloves at the next cleanup," the press release states.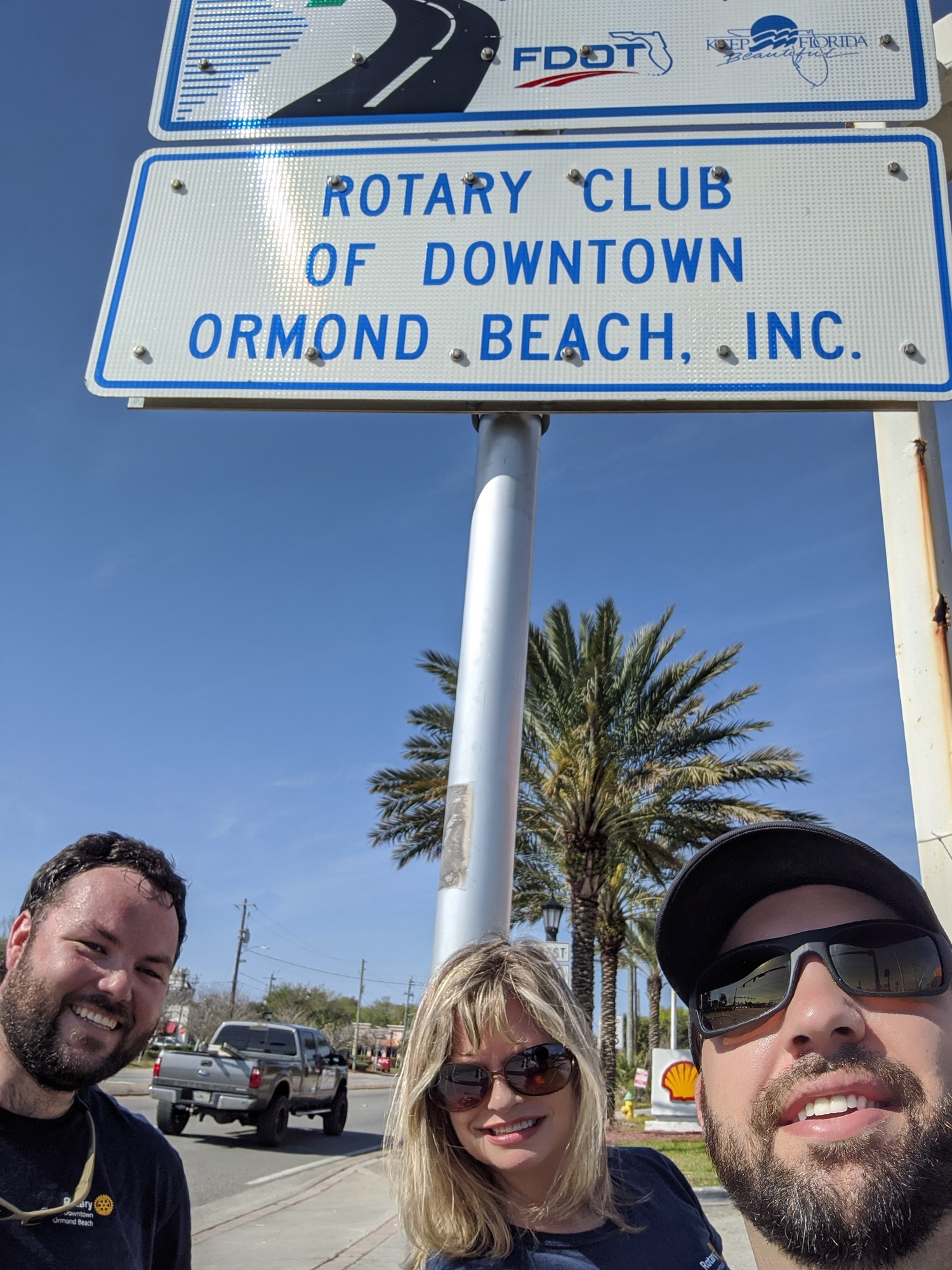 Boys and Girls Club launches fundraising campaign for relief fund
The Boys and Girls Club of Volusia/Flagler Counties recently announced that it has started a fundraising campaign aimed at supporting local COVID-19 relief efforts. 
"I have been incredibly proud of our staff and Board of Directors in their ability to stretch their thinking, innovate, and re-imagine our service delivery model so that we can best serve the community during the COVID-19 pandemic," said Joe Sullivan, chief professional officer of the Boys and Girls Clubs of Volusia/Flagler Counties.
The organization's relief fund will enable the club's doors to reopen so that the organization can continue to provide out-of-school time services to current members and the community, the press release states. To make a donation, visit https://kindest.com/campaign/helping-our-youth-during-the-coronavirus-pandemic-pMmWB05jM