The Ormond Beach Chamber of Commerce regularly recognizes local teachers for exemplary work in the classroom with its Teacher of the Quarter program, and this quarter was no different. 
This quarter, the Chamber honored the following teachers:
Seabreeze High School: Carly Cravotta
Osceola Elementary School: Shana Seyk
Ormond Beach Elementary School: Jennifer Bronson
PACE Center for Girls: Heather Chicoine
Ormond Beach Middle School: Lohree Pulver
Pine Trail Elementary School: Stefanie Larkin
Pathways Elementary School: Jessica Hatten
Hinson Middle School: Amanda Watson
Tomoka Elementary School: Elizabeth Sebastianelli
Lions club honors student-athlete of the month
The Ormond Beach Lions Club recognized Seabreeze High School student Summer O'Dwyer as its student-athlete of the month for October.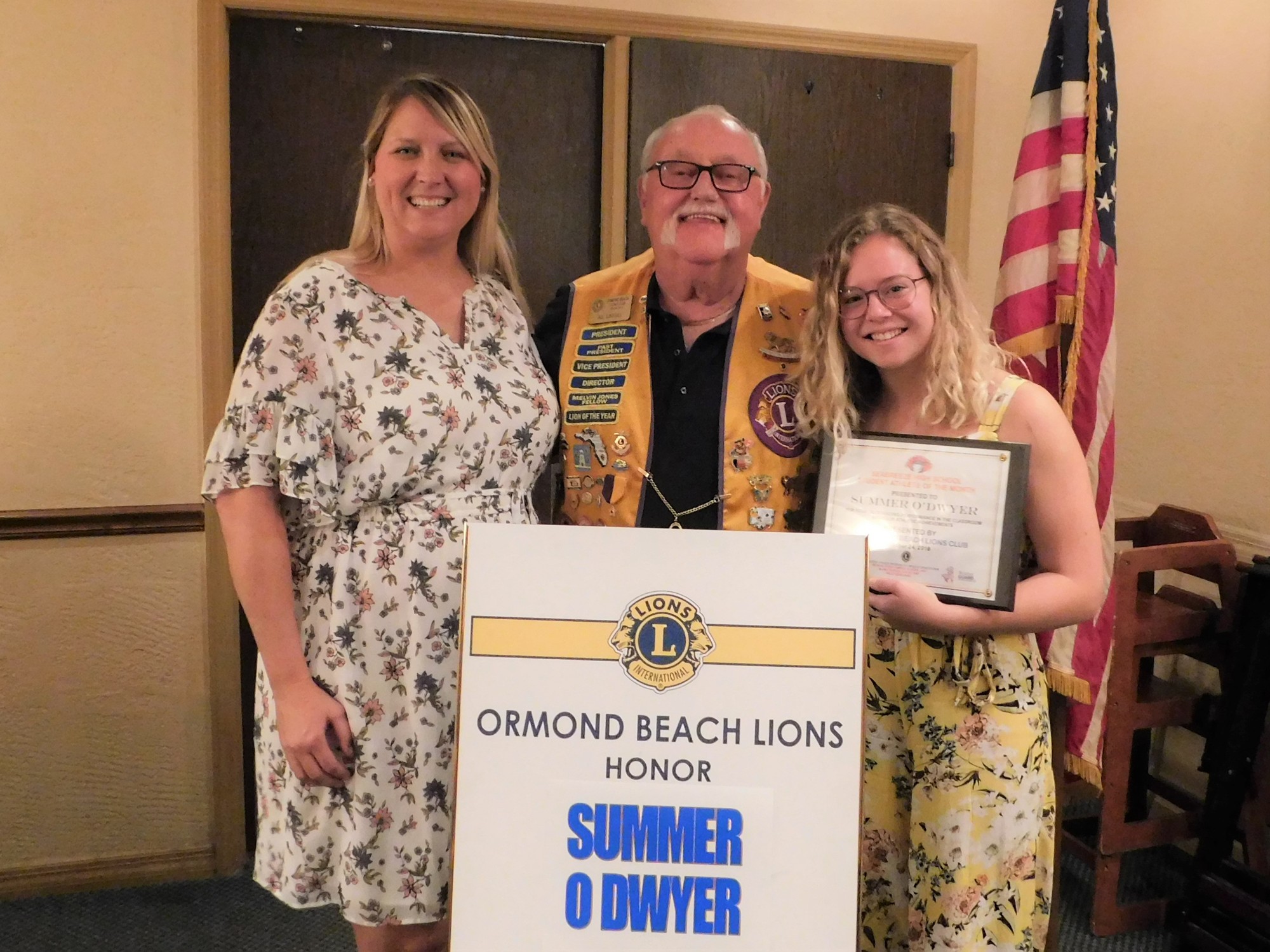 O'Dwyer is a four-year varsity letterman on the volleyball team, as well as team captain. She was named Defensive Player of the Year and received the district All Star Award. O'Dwyer also represented SHS at Girls State last year. 
Aside from sports, she is in the top 10% of her class, has taken 11 AP courses and is a member of the National Honor Society. O'Dwyer serves as the vice president for the school's political club. She volunteers at Halifax Hospital and Salty Church. In her spare time, she works at Daytona's Endless Summer campground.
Art gallery hosts Turtle Palooza 
Ocean Art Gallery will be raising money for the Friends of Gamble Rogers, a volunteer nonprofit group that supports the state park, through its "Turtle Palooza!" month-long celebration of sea turtle art. 
The art show's opening reception is scheduled from 5 to 8 p.m. on Saturday, Nov. 3, at the Granada Plaza, located 197 E. Granada Blvd. It will feature artists, Gamble Rodgers State Park staff, FROGRS members, live music and refreshments. According to a press release, 10% of sea turtle art sales during November and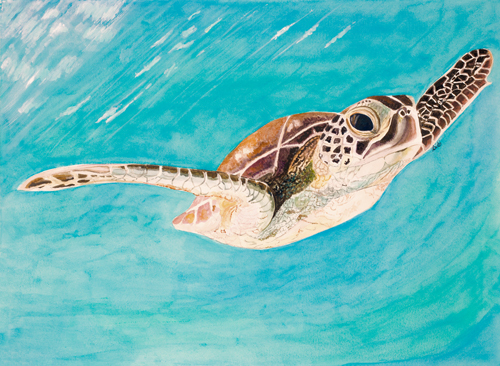 100% of all art raffle proceeds will go toward FROGRS. The gallery's co-owner and watercolor artist Bibi Gromling donated an artwork titled, "Amazing Grace," for this year's raffle. Raffle tickets cost $10 or $25 for three.
There will also be a special art reception at the Grand Living Realty Design Center, located at 2298 Colber Lane in Palm Coast, on Nov. 15, from 4 to 7 p.m. A Grand Finale for "Turtle Palooza!" will take place on Friday, Nov. 30, from 5 to 8 p.m. at the Ocean Art Gallery. 
DAR elects new officers
The Captain James Ormond Chapter of the Daughters of the American Revolution congratulate its recently elected officers for the next two years: Treasurer Susan Darden, Chaplain Kathy Stickney, Registrar Bev West, Librarian Karen Knowles, Vice Regent Lee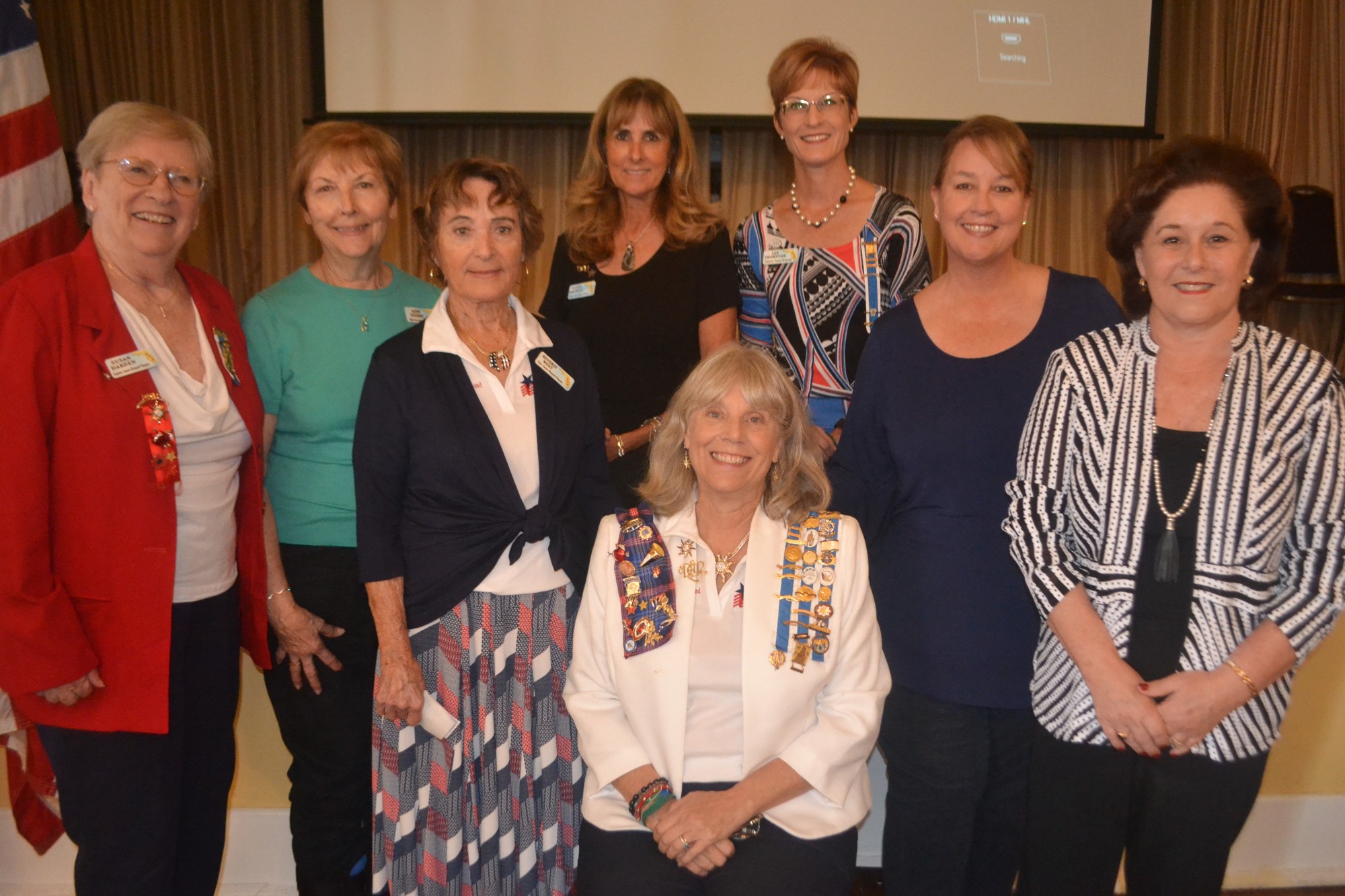 Thornton, Recording Secretary Alex Sweeney, Corresponding Secretary Cathy Hubka, Historian Carla Weber and Regent Dee Clark.
It also welcomed six new members: Marilyn Meeske, Beth Duva, Heather Molden, Catherine Greenblum, Laura Squires and Liz Ellinor. At its October meeting, Erin Knowles Wirsing, program manager of DELTA and Jennifer Alvarado from Volusia Human Trafficking spoke before the DAR to raise awareness about exploitation of children.