Stories compiled by Observer Staff
Submit business news to [email protected].
In 2013, Omar Rivera was on active duty in the U.S. Air Force stationed in Sumter, South Carolina, but contemplating his retirement and life after the Air Force. Today, Rivera and his wife, Katherine, are a Palm Coast Business Assistance Center success story.
Together, and with assistance the Florida Small Business Development Center at University of Central Florida-Palm Coast, the Riveras have built Dr. Paint, a residential and commercial painting contractor, into a successful local business in two years.
Shortly after retirement from the Air Force, the Riveras moved to Palm Coast to start Dr. Paint, and they immediately connected with Ray Peter, a consultant at and area manager of the FSBDC at UCF-Palm Coast office in the BAC.
The Riveras received guidance with their employee handbook, marketing plan, public relations and government contracting.
"In a very short time by government standards — less than a year — we have been awarded multiple contracts worth more than $80,000 in sales to us," Omar Rivera said.
He continued: "Entrepreneurship is a lonely road. Sometimes you don't know where to go or what to do. It's definitely worth it to seek out the FSBDC. They know what they're talking about. … And it's all at no cost."
Call the Palm Coast Business Assistance Center at 986-2499.
Young Professionals Group to host breakfast club
Area professionals younger than 40 are invited to join the Young Professional Group of Flagler on March 28 for the first YPG Breakfast Club of the year.
Hosted at Florida Hospital Flagler, 60 Memorial Medical Parkway, Education Center, Palm Coast, this event begins at 7:45 a.m. and features a panel of sports business professionals: Kevin Olivett, Stetson Sports Properties general manager; Anna Donaldson, Florida Hospital East Florida Region assistant director of sports marketing; and Derek Cowan, International Speedway Corporation partnership marketing director.
Breakfast will be provided. This event is free for Flagler YPG members, but requires prior registration. Guests are $10. To register or submit questions for the panelists, visit http://www.pineiromg.com/ypg.
For further information, please email Tiffany Edwards at the Flagler County Chamber of Commerce at [email protected].
Flagler Chamber hosts media at Common Ground Breakfast 
The Flagler Chamber of Commerce will welcome five members of the local media at 8 a.m. March 30, at the Grand Haven Golf Club, 500 Riverfront Drive, for a panel discussion as part of its upcoming Common Ground Breakfast.
The news media panel is being offered to help small businesses understand how to work with the local media and how to develop better relationships with reporters, journalists and publishers.
Confirmed panel guests include: Pat Rice from the Daytona Beach News-Journal, David Ayres from WNZF News Radio, Brian McMillan from the Palm Coast Observer, Brittany Jones from Central News 13, and Pierre Tristam from Flagler Live.
Cost for chamber members to attend is $20 with advance payment or $30 the day of the event. Guests may attend for $40 the day of the event. Call 437-0106.
Realty Executives Oceanside helps school program
Realty Executives Oceanside in Flagler Beach is lending a helping hand to the local community by participating in the upcoming Flagler Realtors Foundation's Cosmic Bowling event to benefit Families in Transition in Flagler Schools.
The event will be on March 18 and is being hosted by the Flagler County Young Professionals Network to raise funds and awareness for the many homeless children registered in Flagler County Schools. Families in Transition is a program which assists these students and their families through financial aid, supplies and shelter. The Flagler YPN has raised over $5,000 in 2016 and almost $20,000 since 2014.
If you would like more information on Families in Transition, call 437-7526, ext. 3124.
New business in Palm Coast: Coastal Integrative Healthcare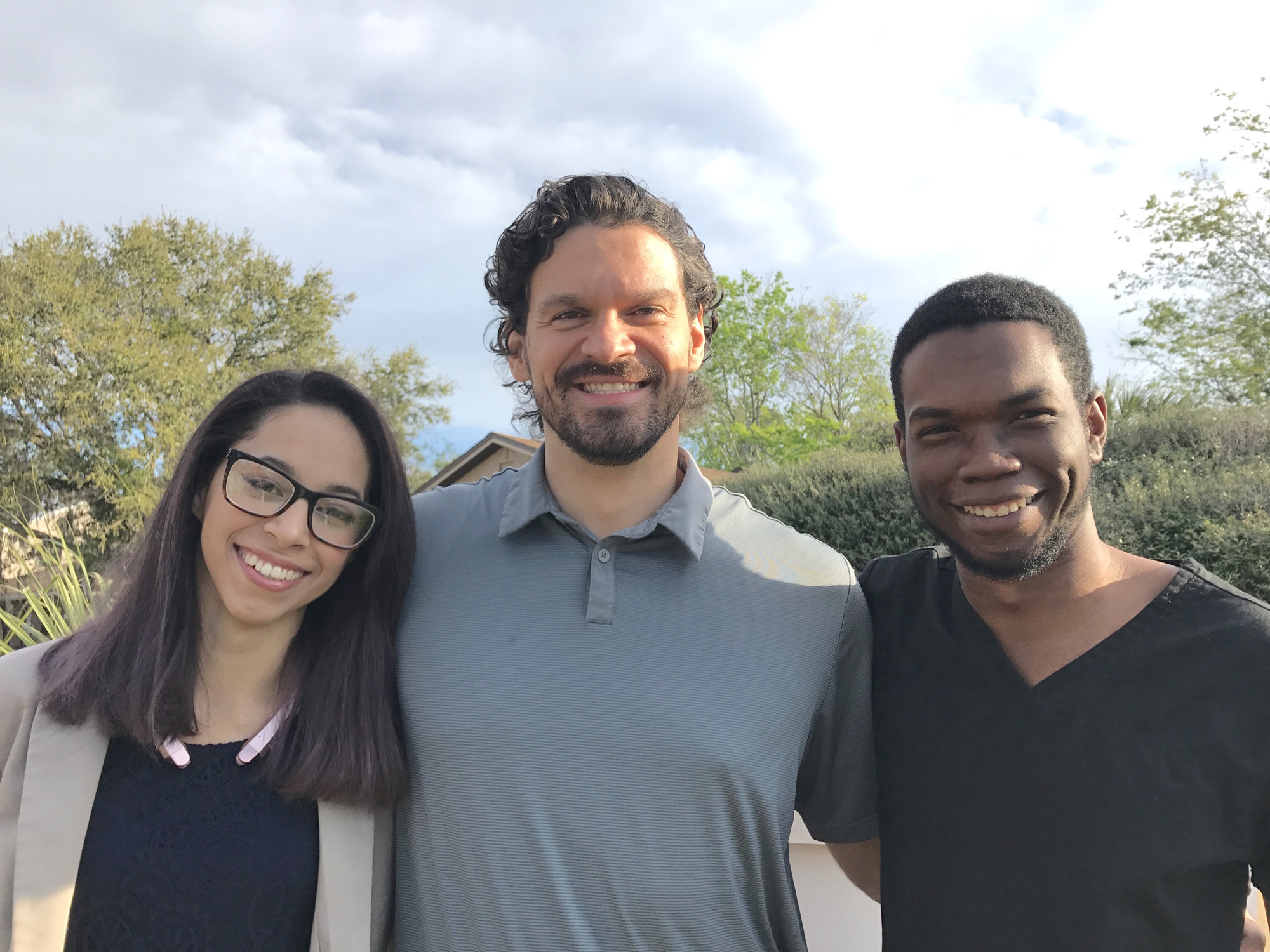 A new medical office in Palm Coast will host a ribbon cutting and grand opening 1-4 p.m. Saturday, March 18, at 3 Florida Park Drive N.
Dr. Timothy Steflik and Dr. Bryan Call and the staff at Coastal Integrative Healthcare welcomes the community to enjoy Mezzaluna Pizzeria's catering, along with a bounce house and raffle. Proceeds benefit the Disabled American Veterans. The office offers holistic treatment, including stem cell therapy, trigger point injections and drug-free pain management. Call 445-4455.
Coastal Integrative Healthcare Office Manager Lissette Castillo, Dr. Bryan Call and Physical Therapy Assistant Kevin Finn