On Monday, Nov. 6, Food Brings Hope, Daytona State College and Volusia County Schools cut the ribbon on the Lemerand Center of Excellence, an after-school enrichment opportunity for up to 70 students and their families who attend Palm Terrace and Turie T. Small elementary schools, two designated Title 1 schools. 
"It's not just about the kids," VCS Superintendent Carmen Balgobin said. "It's about the community, and it's about doing the right thing. You also as parents, you're doing the right thing by ensuring that your children are here every day and supporting their work. This spark that we've ignited here will last forever."
The mission of the Lemerand Center of Excellence program, funded through a $500,000 contribution by philanthropist L. Gale Lemerand, is to increase academic achievement by bringing tutoring and educational enrichment opportunities to students.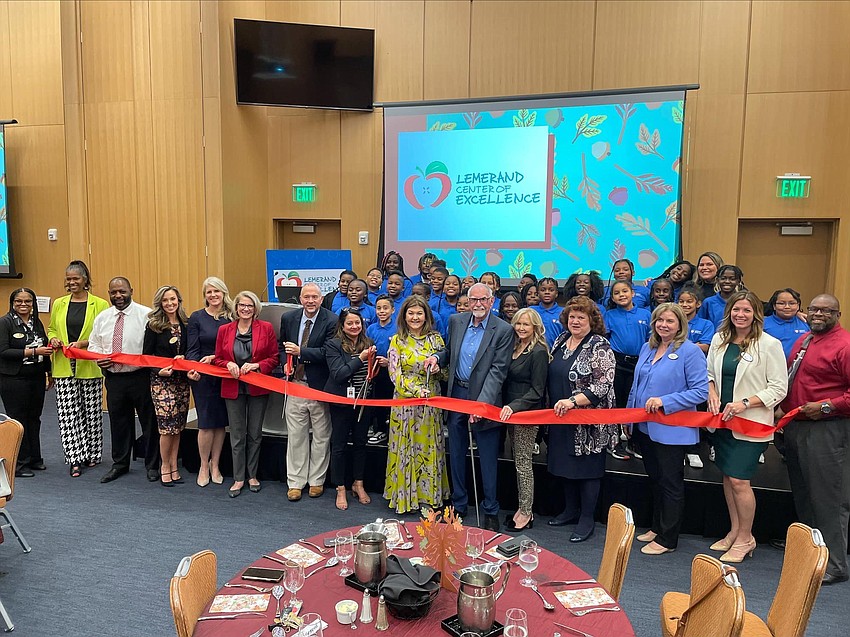 "It needs to be a program that would make [Mr. Lemerand] proud, that would leave a legacy that [Mr. Lemerand] deserves, and this is just the beginning," FBH Community Founder and Chair Forough B. Hosseini said. 
This program will take place at Daytona State College where students will be immersed with hands-on opportunities. Transportation to DSC will be provided to the college, as well as snacks and dinner. 
The program was also made possible with the help of VCS Community Involvement Specialist Dr. LaSherica Jefferies and FBH Program Director Mary Cortez.