by: Amanda Smith
PR & Influencer Marketing Director, Benedict Advertising
Sixty-five years and counting: Florida Oral & Facial Surgical Associates is celebrating 65 years of helping people in Volusia and Flagler Counties live their best lives.
Doctors John Akers, D.D.S.; Curtis Schalit, F.A.C.S.; Roger Thayer, D.M.D., M.A.; and Bradley Pinker, D.D.S., M.D. are dedicated to putting smiles back on people's faces. Their surgical expertise and thorough understanding of both aesthetics and function uniquely qualify Florida Oral & Facial Surgical Associates' physicians to diagnose, treat and manage the conditions, defects, injuries and aesthetic aspects of the jaw, nose, orbits, skull and face. The doctors practice oral and maxillofacial surgery with expertise ranging from reconstructive facial surgery, bone grafting, and diagnosing and treating facial pain and injuries, to head and neck cancer and facial cosmetic surgery.
"For us, it's about helping people have the best quality of life and because of that, we are committed to making sure we help people alleviate their pain and fix whatever facial or oral issue they may have," said Akers. "With more than 75 years combined experience, our expertise and state-of-the-art equipment help ensure our patients get the best treatment possible, completely tailored to their needs."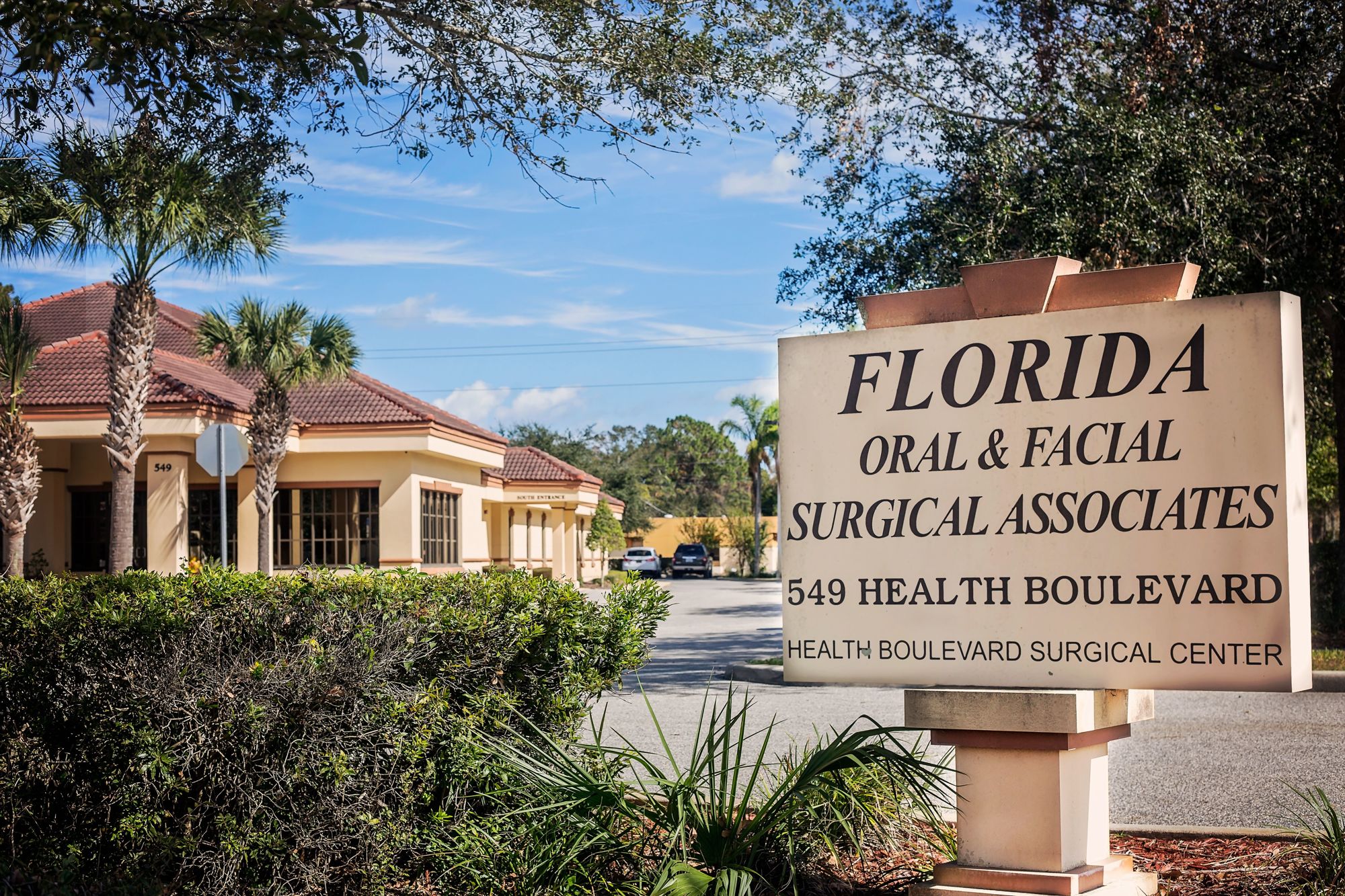 Patients at Florida Oral & Facial Surgical Associates receive the highest quality of care and latest technology available in the field. This includes Yomi, the first and only FDA-cleared robot-assisted dental surgery system in the United States. It allows the oral maxillofacial surgeons to plan the implant surgery virtually using a CT scan of the patient to create a 3-D image. The computerized navigational system then gives dental surgeons real-time visuals and audio feedback during surgery and provides physical cues that guide the surgeon's hand to the precise angle and location for the planned dental implant.
"Having surgery on your face, mouth or neck can be extremely scary for patients, so we do everything possible to continually train and improve our specialized skills in order to help ease people's pain, shorten recovery times and minimize the invasiveness of the surgeries," said Schalit. "We do the same for our cosmetic procedures."
The doctors at Florida Oral & Facial Surgical Associates have a long-standing history of being the only area oral and maxillofacial practice to cover facial trauma calls. All the doctors are on staff at Halifax Health Medical Center.
The doctors also go above and beyond for their community. In 2008, Akers and Schalit founded Operation Changing Lives, a non-profit medical service organization. Its primary purpose is to perform life-altering maxillofacial surgeries on disadvantaged patients with severe facial deformities – changing lives one face at a time.
Serving patients in Volusia & Flagler Counties since 1956, Florida Oral & Facial Surgical Associates is located in Daytona Beach, 549 Health Blvd.; New Smyrna Beach, 429 North Causeway; and Palm Coast, 21 Hospital Drive, Suite 180. To schedule a consultation, please call 386-252-6438. To learn more, visit floridaoralfacial.com.