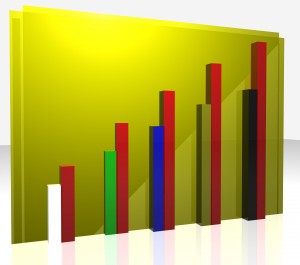 Also: Free LED bulbs offered with trade-in
The unemployment rate in Flagler and Volusia counties was 6.2% in September, according to the Florida Bureau of Labor Market Statistics in a report issued by CareerSource. That rate was 1.2 percentage points lower than the region's year‐ago rate of 7.4%,
The state unemployment rate for September was 6.1 percent.
Out of a labor force of 296,358 in the region, there were 18,381 unemployed residents.
Broken down into counties, the September 2014 unemployment rates were 8.4% in Flagler County and 5.9% in Volusia County.
The following areas grew faster in Volusia County than other metro areas in the state: professional and business services, up 9.8%; other services, up 6.8%; and leisure and
hospitality, up 5.8%.
Total nonagricultural employment in Volusia County was up 3,100 jobs (2%) over the year.
Five of the 10 major industries in Volusia County gained jobs over the year, led by professional and business services, which was up 1,700 jobs. Leisure and hospitality was up 1,300 jobs; other services up 500 jobs; and mining, logging, and construction and manufacturing were up 200 jobs each.
Education and health services lost 500 jobs, the most jobs over the year, followed by trade, transportation, and utilities; information; and government, which lost 100 jobs each. Financial activities employment was unchanged over the year.
 Del Mar Fans and Lighting plans Bulb Drive
Del Mar Fans and Lighting, of Ormond Beach, is planning an EPA-sponsored Bulb Drive where locals can exchange one old incandescent bulb for an energy-efficient Energy Star certified LED bulb at no cost on Oct. 25 at City Island Farmers Market.
Making the switch from incandescent bulbs to energy efficient LED bulbs can save money and energy which positively effects the environment, according to a company spokeswoman.
Call 800-724-5501.