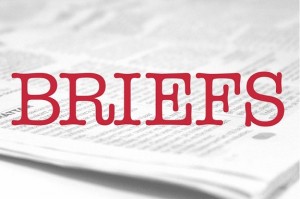 Funds are needed to help officers attend unity tour.
Ormond Beach Police Officer Kenneth Long will be doing pushups for pennies in an effort to help fellow officers attend the 2015 Police Unity Tour.
Four Ormond Beach police officers hope to ride their bicycles 250 miles from Portsmouth, Virginia, to Washington, D. C., over a three-day period in the unity tour on May 7 to raise awareness of law enforcement officers who have died in the line of duty and to raise funds for the National Law Enforcement Officer's Memorial and Museum. In order for each officer to participate, they are required to raise $2000.00 each.
On Nov. 1, Officer Long started "Pennies for Pushups" and he asks that people make a donation.to help the officers attend the tour. His goal is between 15,000 to 20,000 pushups by Jan. 1 (This is a minimum of 240 pushups a day).
The four officers that plan to attend the 2015 Police Unity Tour are Captain Jesse Godfrey, Sergeant Jamie Gogarty, Sergeant Lisa Rosenthal and Officer Amberly Michaelis.
To donate, contact Officer Amberly Michaelis at [email protected].