Flagler Broadcasting Director of Sales Kirk Keller has been recognized by national trade publication Radio Ink Magazine as one of the nation's top sales directors.
The magazine has named Keller Director of Sales of 2023, according to a news release from Flagler Broadcasting.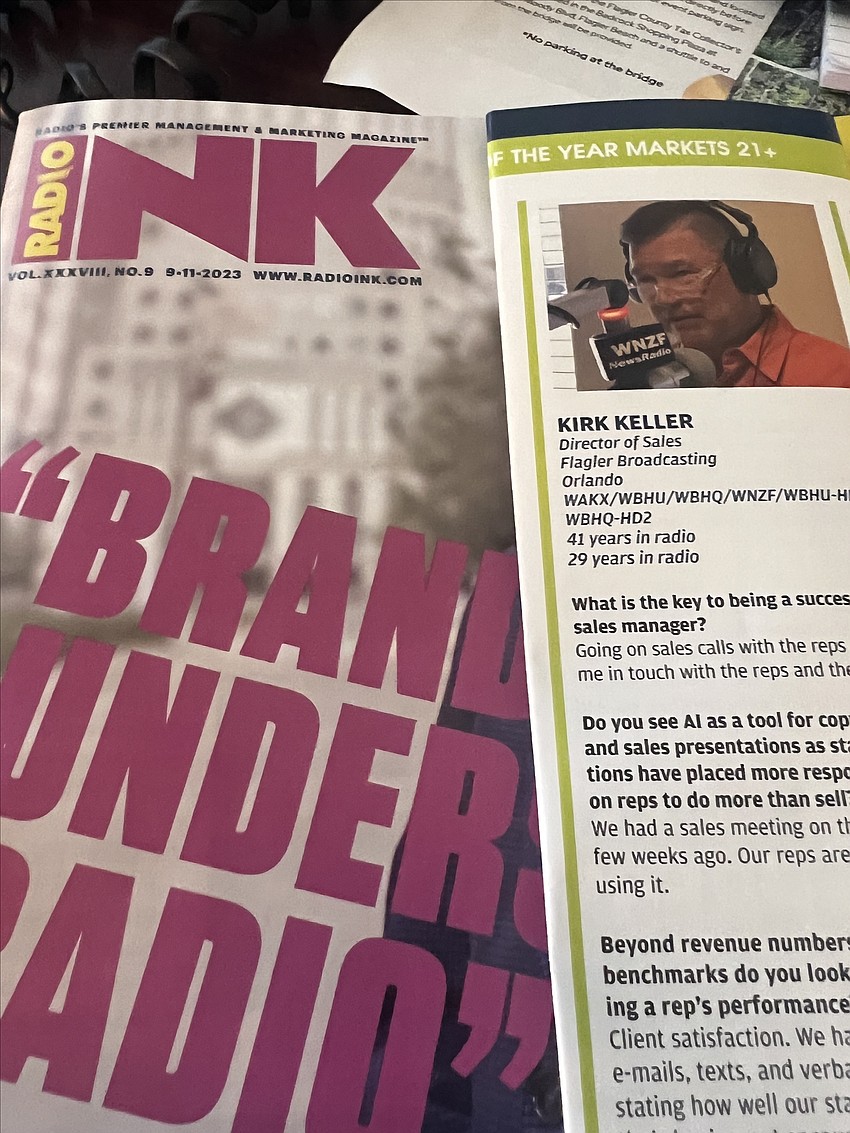 "More than just a great high energy community leader and sales director, Kirk is a master at organizing and producing major events that have benefited many local charities," Flagler Broadcasting President and CEO David Ayres said, according to the news release. 
Flagler Broadcasting is locally owned and has six radio stations: four in Flagler County and two in St. Augustine.
"Folks around here grew up with local radio and they count on us for great music and DJ's, local news, talk shows, traffic and emergency communications. We never want to let our thousands of listeners down," Keller said.
Keller moved to Flagler Beach from Texarkana to Flagler Beach seven years ago and is committed to advertiser success.
"Local advertisers getting great results is what keeps them on the air enabling us to do what we do best — serve the people of our community 24/7."