Three Matanzas High wrestlers competed in the Super 32 Challenge last weekend in Greensboro, North Carolina. The Super 32 is one of the toughest events in the country for high school-age wrestlers.  
Tiana Fries earned All-American honors with a sixth-place finish at 138 pounds. Unseeded in the event, Fries defeated the 28th-ranked wrestler in the country, Hannah Lawrence of Wyoming Seminary, in the first round.
Fries went on to defeat two more nationally ranked wrestlers including Arizona's Taylor Colangelo, ranked 15th. This was Fries' second All-American finish this year. 
Matanzas junior Kendall Bibla, ranked 28th in the country at 145 pounds, made a strong run at the podium. Bibla also competed at 138 pounds and finished with a 3-2 record in the prestigious event. She lost to Fries by a 3-2 decision in the sixth-place match.
Fries won a girls state championship for the Pirates in 2022, while Bibla won a girls state title in 2023.
Sophomore Mikey Fries also wrestled in the Super 32 Challenge.
FPC SWEEPS FIVE START XC TITLES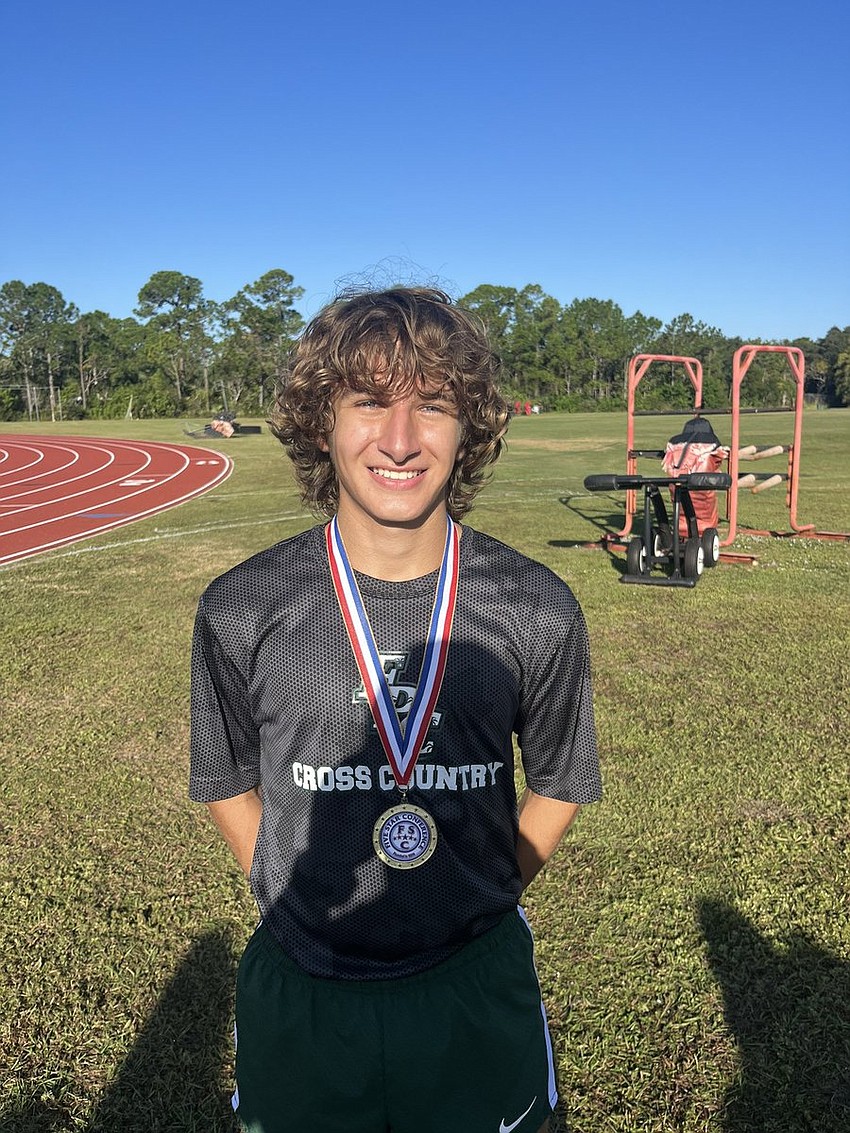 Flagler Palm Coast swept the Five Star Conference cross country championships winning both the boys and girls titles Oct. 28 at New Smyrna Beach High School.
FPC junior Braedyn Wormeck won the boys title with a personal-record 15:55.0. Five other Bulldogs finished among the top 15, four with personal records, as the FPC boys ran an average time of 16:53 and placed first with 29 points. New Smyrna Beach finished a distant second with 64 points. Seabreeze was fifth with 123 points.
It was back-to-back for the Bulldogs, who also swept the conference championships in 2022.
Sophomore Arianna Slaughter placed fifth with a personal-record 19:42.7 to lead the FPC girls to the title with 44 points. Spruce Creek — led by winner Mackenzie Roy (18:20.2) and runner-up Arianna Roy (18:38.7) — placed second with 53 points. Mainland was sixth with 130 points and Seabreeze was seventh with 123 points.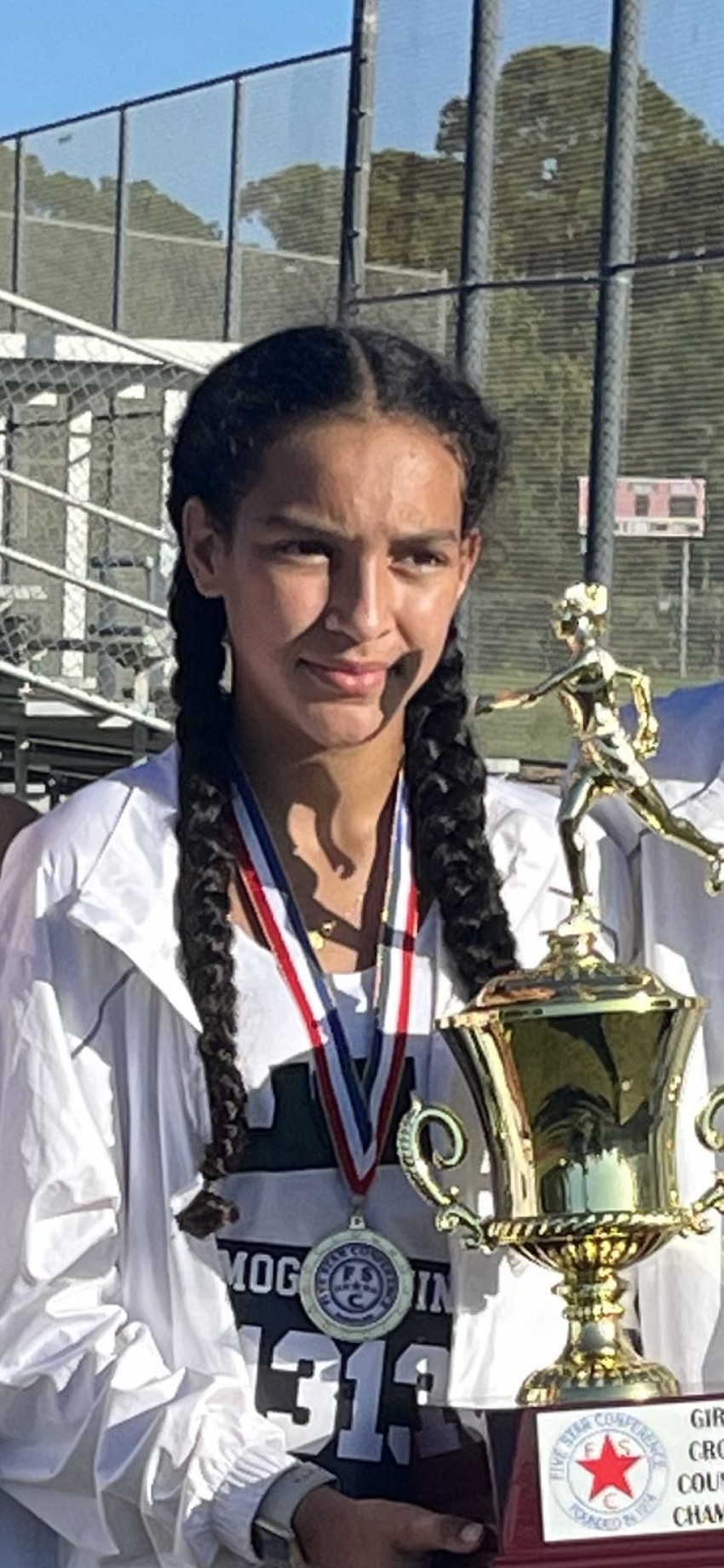 Cassidy De Young (sixth, 20:56.3), Taylor Novak (eighth, 21:15.6), Madison Lagard (ninth, 21:19.6) and Isabella Tarsitano (16th, 22:15.4) also placed among the top 20 for FPC's girls team. Novak and Tarsitano established personal records.
Mainland's Kiera Williams was 13th with a time of 22:05.9. Seabreeze's Riley Hale ran a personal-record 22:18.4 for 17th place, and Taliyah Nixon of Mainland was 19th with a PR time of 22:24.7.
In the boys race, FPC senior Justin Gilliam placed fourth with a time of 16:48.5. He was followed by four teammates with PR times: Jevin Luna (sixth, 17:03.0), Kamron Davis (seventh, 17:16.6), Evan Williams (11th, 17:26.9) and AJ Dayton (15th, 17:37.2).
Tyler Lewis led Seabreeze with a ninth-place finish and a PR time of 17:23.7. Teammate Hunter Shuler (17:52.3) was 22nd.
The District championships are scheduled for this weekend.
BIG SHOWING FOR SEABREEZE SWIMMERS
Ten Seabreeze individuals and relays automatically qualified for the Class 2A state swimming championships as the Sandcrabs won the Region 2-2A girls title and finished third among boys.
The Sandcrabs could qualify in additional events based on times once all the regional meet results are compiled.
Freshman Alexis O'Keefe won regional championships in the 200 yard freestyle (1:54.62), the 500 freestyle (5:21.15) and the 200 (1:39.92) and 400 (3:38.20) freestyle relays. Joining her on both relays were Mackenzie O'Keefe, Laurel Carson and Addie Smurdon.
Carson won the 50 free (24.47). Mackenzie O'Keefe placed second in the 100 butterfly (58.10). Smurdon was second in the 100 free (53.91).
Seabreeze's Cole Conlan, Kai McMeeking, Martin Montalvo and Tyler Smith won both the boys 200 medley relay (1:39.94) and the 200 freestyle relay (1:29.96). Conlan also won the 100 butterfly (50.60).
Seabreeze swimmers also placed third or fourth in five events: Smurdon fourth in girls 50 free (24.88), Mackenzie O'Keefe third in 200 free (1:57.70), Montalvo third in boys 200 IM (2:01.97) and 100 backstroke (53.27) and McMeeking tied for fourth in 100 free (49.71).
The Father Lopez boys had their highest finish at regionals in recent memory, finishing seventh out of 25 teams. The Green Wave's 200 freestyle relay team of Ryan Herdel, Landon Howard, Joe Romeo and Matt Alvarez placed fifth (1:34.89). Herdel, Elijah Alvarez, Romeo and Matt Alvarez finished sixth in the 400 freestyle relay (3:31.82).
At district, the Green Wave won the 200 freestyle relay race and placed second in the 400 free relay. Matt Alvarez placed second at district in the 100 free and 100 breastroke. He was eighth in the 100 free (51.16) at regional.