FPC'S CLYMER SIGNS
Flagler Palm Coast held a signing ceremony on Nov. 8 for baseball player Cody Clymer.
Clymer will play baseball for Hillsborough Community College next year. He led the Bulldogs with a .375 batting average, 27 hits and a .541 on base percentage last season. He also had a 5-3 record on the mound with a 3.75 earned run average and 55 strikeouts in 56 innings pitched.
"He's a great young man who works super hard," athletic director Scott Drabczyk said. "I think it was a great choice, a great fit for him. He'll have the option after a couple years to play at a bigger school."
GAZZOLI 4TH, CARLISI 11TH
A year after winning the Class 2A state golf championship, Matanzas' Alexandra Gazzoli placed fourth at the 2A state championships with a 1-over-par 143 at the Las Colinas course at Mission Inn Resort in Howey-in-the-Hills. Gazzoli was tied for second after the first round with a 1-under 70 and shot 73 on day 2. 
It was the fourth straight year Gazzoli finished among the top four. She was third as a freshman and second as a sophomore.
"She hits the ball so well; her drives were good," Matanzas girls coach Brandie Alred said, adding that Gazzoli had seven birdie putts that missed by one or two inches.
Seabreeze's Amelia Cobb placed 22nd with a 77-80—157. Cobb had also finished among the top four her previous two years at state.
Flagler Palm Coast senior Carmela Carlisi finished 11th in the Class 3A championship. She was tied for fourth after the first round with an even-par 71 and shot 78 in the second round for a 149.
ARNEAUD ALL-DISTRICT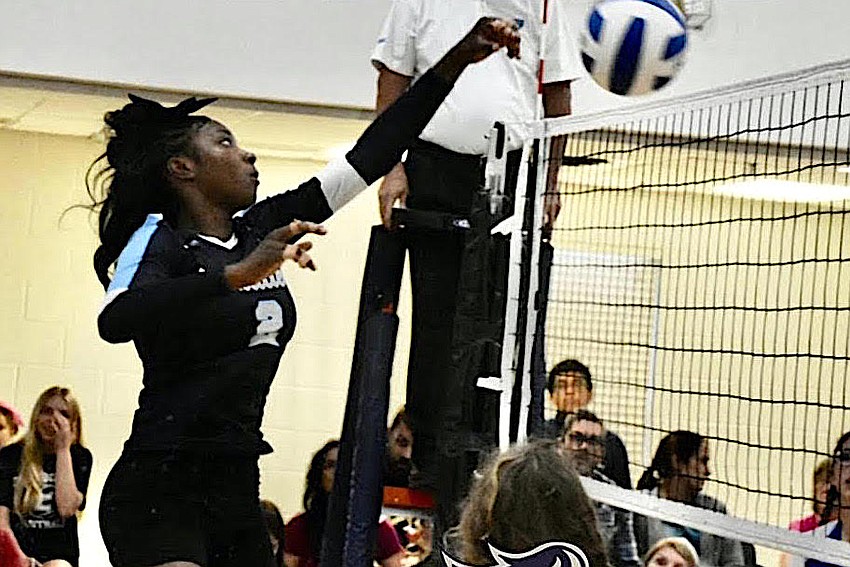 First Baptist Christian Academy freshman Sanigh Arneaud was named to the District 5-2A all-district volleyball team. She led the district with 52 total blocks and was fourth in kills with 100 and third in aces with 57. She also had 30 digs.
As an eighth grader, Arneaud won a district track and field championship in the long jump and placed third in the 200-meter dash.
PIRATES TO HOLD CAR WASH
The Matanzas girls basketball team will hold a bike and car wash and raffle fundraiser from noon to 4 p.m. Sunday, Nov. 19, at the VFW, 47 Old Kings Road in Palm Coast. Prizes include a one-hour massage and a $100 gift certificate to a tattoo parlor.
BLAIR INDUCTED INTO HALL OF FAME
Former Seabreeze High quarterback Connor Blair has been inducted into the LaGrange College Sports Hall of Fame. Blair, who graduated from LaGrange in 2018, is considered to be one of the most successful quarterbacks in school history, ranking first in the school record books in four categories: passing yards (9,231), completions (775), touchdown passes (80) and total offense (9,346 yards).
As a junior, he set 10 single-season records. As a senior, he was named to the USA South All-Conference team. He was also the Panthers' punter and tied for the longest punt in school history at 64 yards. 
TITANS 11U FALL IN REGIONAL SEMIS
The Flagler Titans 11U Pop Warner football team lost its first game of the year, 13-2 to the Palm Beach Gardens Gators, in the regional semifinals. The 11U Titans went 8-0 in the East Coast Conference, outscoring their opponents 329-0.