A complaint filed against Wadsworth Elementary School Principal Paul Peacock by the school district's own HR chief was credible, an outside attorney has found. 
The Flagler County School District released a report by Gainesville-area attorney David Delaney on June 20. The report was the result of Delaney's investigation of Peacock.
Peacock, who had two years left in the Deferred Retirement Option Program, was informed on June 8 that his contract will not be renewed next year.
Robert Ouellette, the district's Chief Human Resources Officer, had started to investigate six employee complaints filed against Peacock. But Ouellette's investigation was handed over to Delaney after Peacock wrote a letter of complaint against Ouellette.
Delaney wrote that the six allegations by Wadsworth teachers and staff members "did not result in reasonable cause to believe that Mr. Peacock violated School Board policy, the Florida Administrative Code or Florida statutes.
"This conclusion is based on interviews with the witnesses and documents reviewed," he continued. "Most of the allegations in this matter came down to 'she said versus he said' disputes. Contemporaneous documentation to convincingly resolve these disputes was not available. … Furthermore, many of the issues raised by complainants simply do not rise to the level of any sort of violation."
However, Delaney also investigated Ouellette's complaint against Peacock, which led to a letter of reprimand.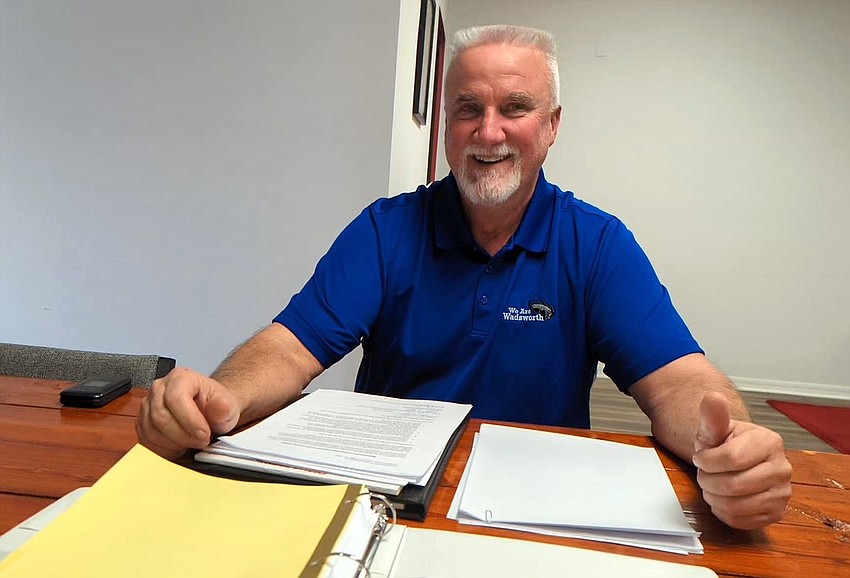 In his complaint, dated March 6, Ouellette wrote that Peacock's "false and unfounded" allegations against him prevented the completion of "multiple legally sufficient complaints." 
DeLaney wrote that Ouellette's complaint "is meticulously documented and supported by a great deal of evidence." 
Delaney's report said Peacock's letter of complaint on Oct. 18, 2022, claimed that Ouellette was engaged in "retaliation and harassment" due to Peacock's reporting of multiple violations.
Delaney wrote that Peacock's letter "is full of serious allegations but lacks enough evidence to be persuasive."
The attorney concluded that Ouellette was carrying out his duties when he came to Wadsworth to investigate one of the employees' complaints, "which means he was not harassing or retaliating against Mr. Peacock," the attorney wrote.
In the report's conclusion, Delaney wrote, "There is reasonable cause to believe that Mr. Peacock intended to thwart the ability of Mr. Ouellette in carrying out his legitimate job duties."
in an interview with the Observer, Interim Superintendent LaShakia Moore said Peacock was not retained because of a combination of things, "but more importantly, what characteristics do we see or want or desire in the leaders of Flagler schools? It really goes back to, does Mr. Peacock display the characteristics that we want in a leader of Flagler schools?"
Moore added that "we do appreciate the years that Mr. Peacock has provided and served the district of Flagler Schools, and we do wish him the best in his next chapter."
She said the next principal at Wadsworth will come from within the district, with the position only being posted internally.
"I am very confident that with the leadership teams that we have across our district, that we will get a qualified candidate from our internal pool," Moore said. "We're looking for a candidate that is going to come in and that can make Wadsworth (their) home for the next few years."
Peacock, who was reassigned a year ago to Wadsworth from his position as Flagler Schools' chief operations officer, had filed a grievance against the district and Superintendent Cathy Mittelstadt last December.
Mittelstadt's contract, which ends on June 30, was not renewed by the School Board in April. Peacock and Board member Sally Hunt maneuvered to try to hasten the vote on Mittelstadt's contract in February, text messages showed.