Amy Andrews' 130-pound Irish wolfhound, Mac, was originally rejected for the role of the family dog in the new movie "About My Father," starring Sebastian Maniscalco and Robert De Niro.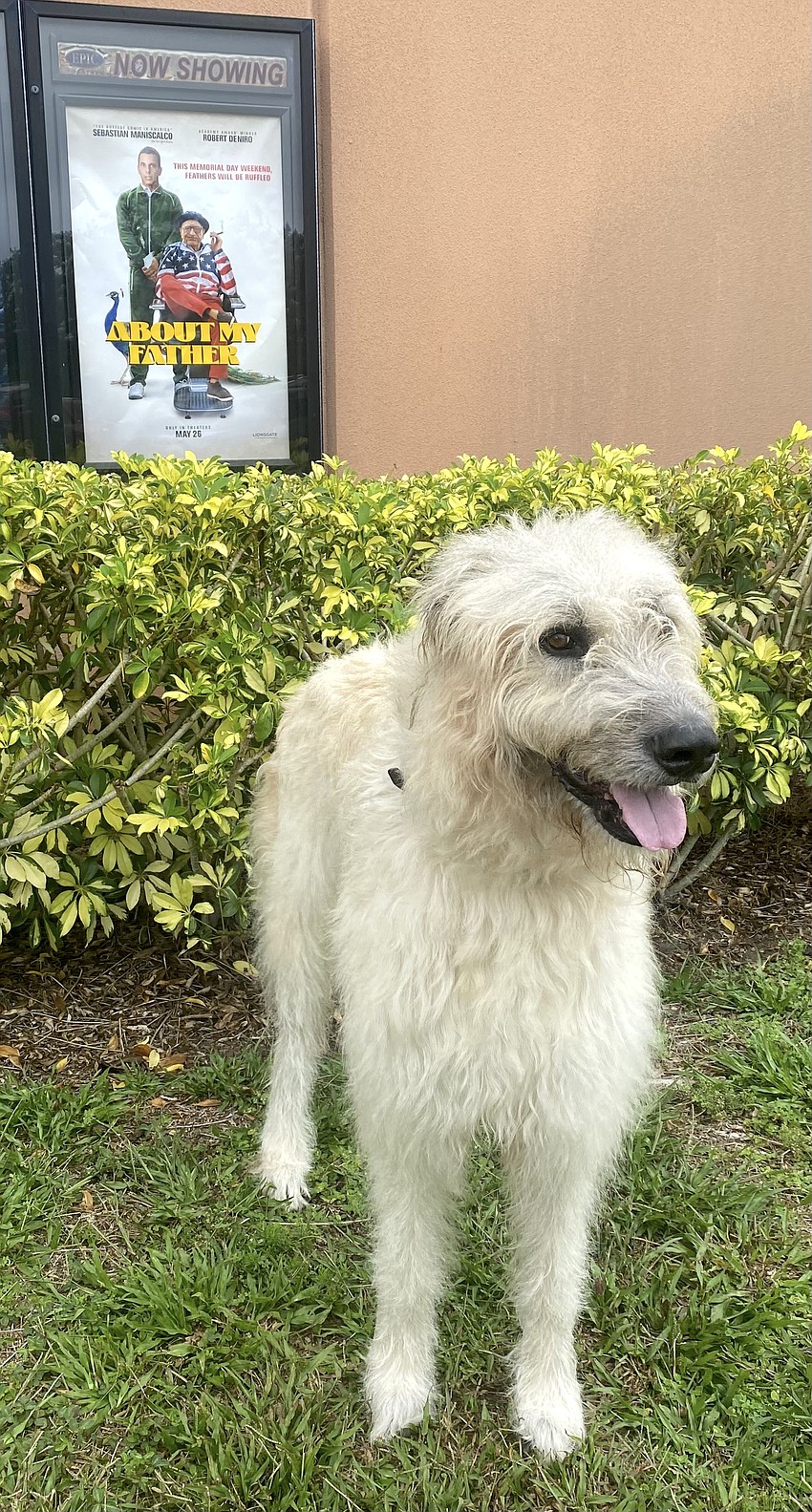 "The director (Laura Terruso) wanted a more obnoxious dog," Andrews said. "They wanted a dog who would jump up on people. I said, 'He won't do that.' He's very calm and well-mannered."
But after seeing other Irish wolfhounds, they decided Mac had the right look to play Duke in the movie.
Andrews and Mac have lived in Palm Coast for about a year. Andrews' parents, David and Judy Schlink, have lived here for 22 years. Andrews was living outside of Atlanta two years ago when she saw there was a casting call for Irish wolfhounds.
After Mac got the role, Andrews drove her dog from Georgia to Mobile, Alabama, on four weekends in September and October of 2021 for filming.
"We stayed there a few days each time," Andrews said. "They'd tell you to be there at 7 in the morning, and then you'd sit around all day, and they'd say, 'We didn't get to your scene, can you come back tomorrow?'"
The highlight of the experience for Andrews was preparing for a scene where De Niro walked Mac.
"It was neat. I got to hand my dog off to Robert De Niro," she said.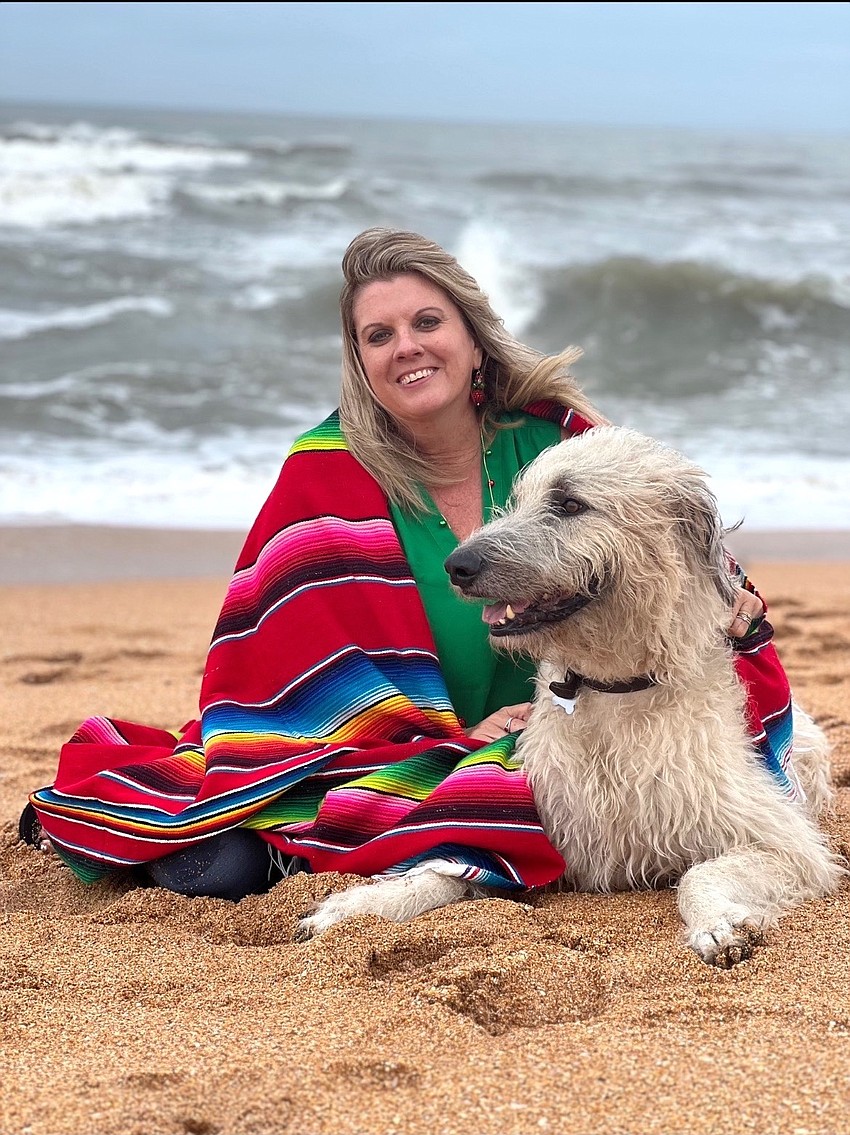 Sitting around film sets is nothing new for Andrews. Her son, Jack Andrews, 22, is an actor. Among other roles, he played Travis in the 2019 movie "Blood on Her Name," and had a featured role in a 2020 episode of "Your Worst Nightmare" on Investigation Discovery network.
"He's very driven," Amy Andrews said of her son, who lives in Georgia. "He started as an extra (in the movie "Divergent") when he was 14. He walked off the set and said, 'This is what I want to do,' so we got an agent and he started doing short films."
She took Jack to auditions and filmings until he turned 18 and she was no longer allowed on set. She thought, "What am I going to do now?" Andrews, who has a background in showing dogs, decided to train her new puppy to be in the movies.
Mac, who is now 5, has his American Kennel Club Intermediate Trick Dog title and his AKC Canine Good Citizen certificate. He even attended an acting class for dogs, where he slept the entire time, Andrews said.
"Irish wolfhounds are not known to be very quick or very trainable," she said. "He's done very well for his breed."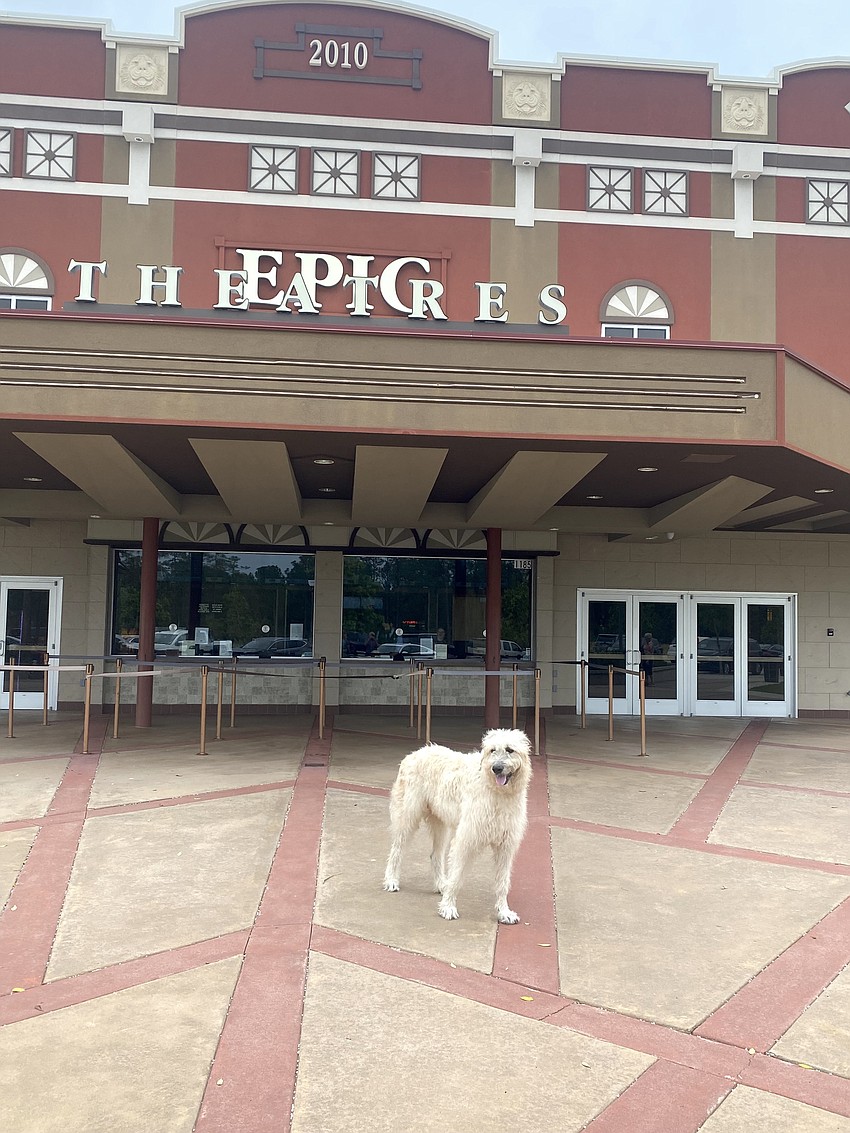 During a movie scene where Mac was lying on the floor for a family photo, Andrews joked that that might be his best trick.
"He's pretty laid back," she said. "Nothing bothers him."
In an interview with Popculture.com, Terruso, the movie's director, said that peacocks — which play a key role in "About My Father" — didn't take direction well, and "our dog was that way too."
Terruso said, "We worked with this very, very big dog."
Mac was supposed to sniff De Niro's crotch but wouldn't do it, Terruso said.
"At one point, (actor) David Rasche was like, 'Put some dog food in your pants.' And Bob was like, 'I'm not doing that.' So we ended up finding our way around it," Terruso said in the article. 
But Mac, who appears in four scenes, has an important scene near the end of the movie.
It was neat. I got to hand my dog off to Robert De Niro." — AMY ANDREWS
Andrews has set up an Instagram account for Mac: "Mac In The Movies." As of the evening of June 12, Mac had 2,785 followers.
When asked if Jack was jealous of Mac's sudden success, Andrews laughed.
"We kind of gave him a hard time about that, Mac getting a big movie right off the bat," she said. "But he's happy for him."