AdventHealth broke ground on an ambulatory surgery center that will provide a range of procedures including cardiac, general surgery, orthopedics and other specialties.
The three-story, 60,000-square-foot building will contain four operating rooms and two catheterization labs, and will be the medical office home to the Cardiology Physicians Group and North Florida Surgeons specialty group. It is slated to open in January 2024.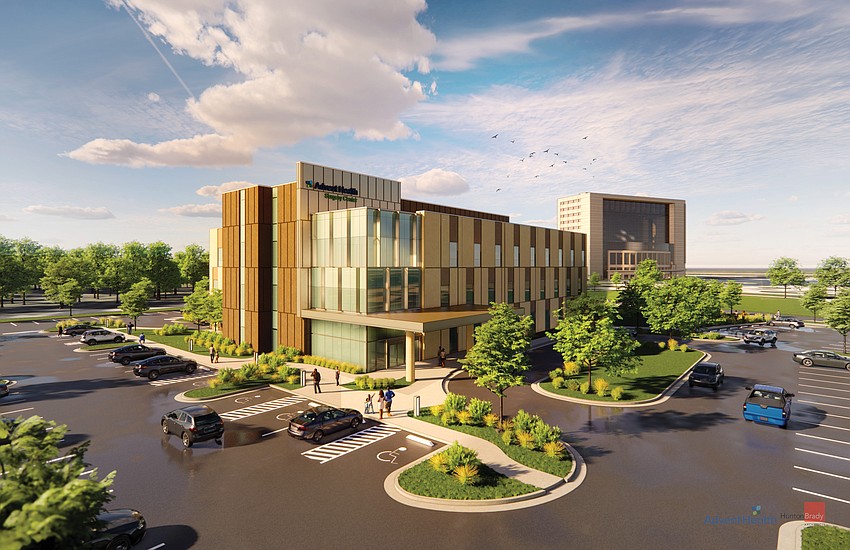 "This project represents an exciting collaboration with two of the leading independent physician groups in our area and will be a destination center for cardiovascular, surgical, and women's outpatient care," said David Weis, president and CEO of AdventHealth Daytona Beach. 
On the first floor will be a 6,500-square foot AdventHealth cardiac rehabilitation clinic, imaging services and an 8,300-square-foot surgical clinic for North Florida Surgeons. The second floor will house a 20,000-square-foot cardiology clinic for Cardiology Physicians Group, and the third floor will have a 20,000-square-foot ambulatory surgery center that will be used by both medical groups and a number of other independent and AdventHealth Medical Group physicians.
 The $45.7 million building is a joint venture between AdventHealth and health care real estate services firm Meadows & Ohly. The architect is Hunton Brady, and the general contractor is Brasfield & Gorrie.