Early preparation and communication was the key to Palm Coast's response to Hurricane Ian, according to Palm Coast's fire chief.
"Our preparation for an event such as this is continuous," Chief Kyle Berryhill told the Palm Coast City Council on Tuesday Oct. 4. "The vision for us is that we need to be prepared for anything that happens in the city, whether it's a hurricane or pandemic."
The city begins preparing for hurricanes and major storms in February each year by making sure that the city's Public Works Department has what it needs — like 50,000 sandbags, ready to go, Berryhill said.
They city also uses Geographic Information System — or GIS — technology as the storm approached, targeting specific areas for evacuation and information messaging, Berryhill said.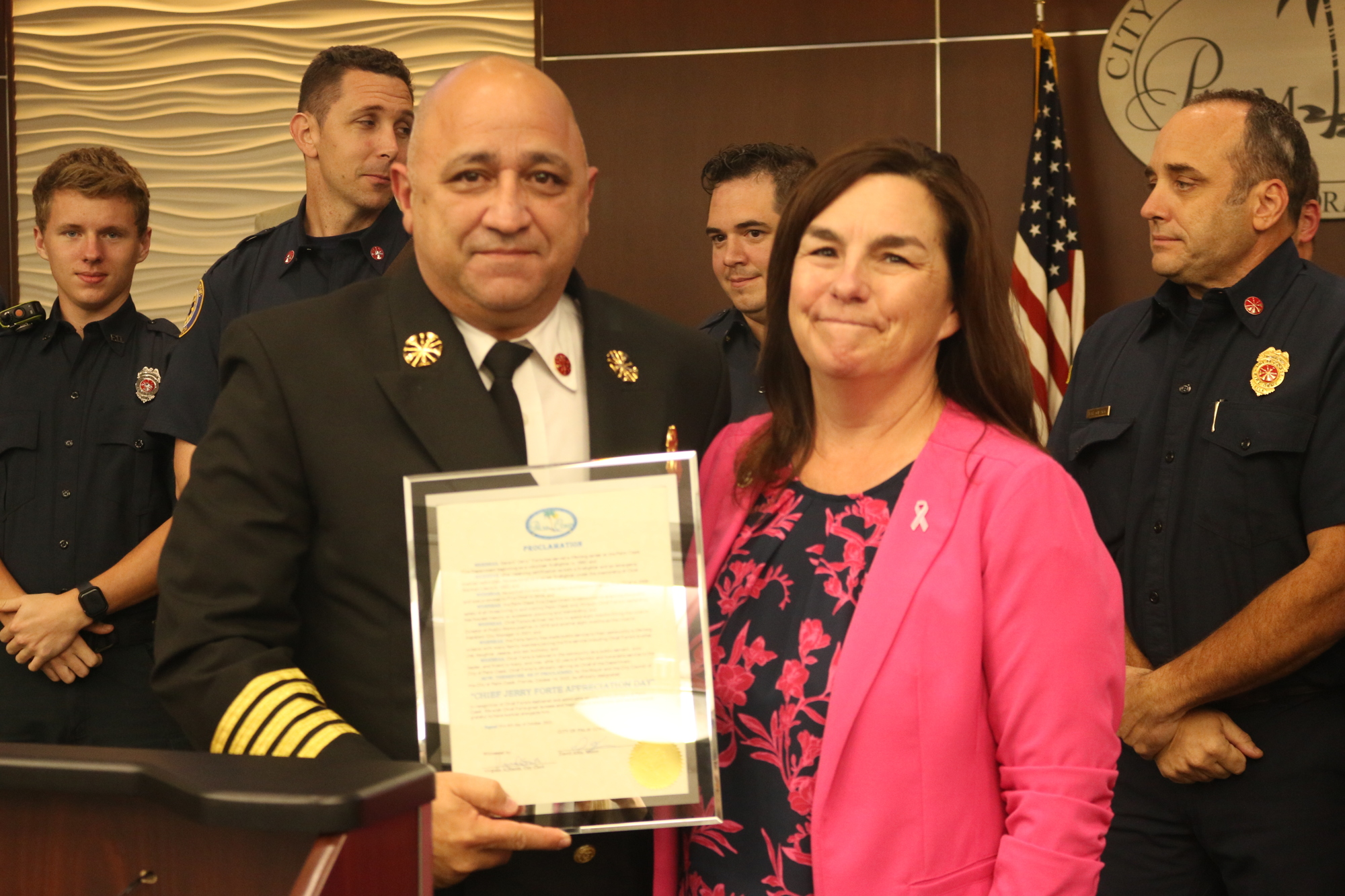 Departments across the county worked together through the storm to ensure that residents got the help they needed.
Stormwater and utility field crews worked continuously throughout the storm, except for a few hours in the morning of Thursday Sept. 29, when it was too dangerous to work. 
Emergency responders worked throughout the storm.
The emergency call center went up in preparation for the storm and stayed open for six days, 24 hours a day. 
The call center took over 4,500 calls during that time, Berryhill said.
"Each event such as this one is an opportunity for … a thorough after-action review and make improvements," Berryhill said. "It's not an attempt to pat ourselves on the back, but a critical review of our effort."
City Council members took turns thanking and acknowledging the work that emergency response teams conducted during the storm.
Councilman Nick Klufas agreed with Berryhill that it is now time to fix issues like flooding in neighborhoods like the Woodlands.
"Now it's our job as a council to go back and ensure that we have everything in place — like perhaps infrastructure issues — to resolve some of the higher level things," Klufas said. "But out in the field, everyone did tremendous. I'm sure you're all exhausted, but I'm thankful for all of you being here."