For Melissa Cargile, the first time the orchestra and actors on stage come together is a special moment. 
As the musical director for the Daytona Playhouse, it's a moment the Ormond Beach resident and Creekside Middle School teacher sees with every show, but it doesn't take away from its magnitude. 
"There's just nothing like that," she said. "All that hard work, and then that moment when everything comes together and you realize that people are going to see this, and hopefully it's going to be fun for them." 
The Playhouse's upcoming production of "The Drowsy Chaperone," opening at 7:30 p.m. Friday, March 25, is no exception. Set in the 1920s, this show parodies the musicals of the Jazz age through the eyes of the character known as "man in chair," as he listens to a record that brings a cast of characters to life on stage: two lovers about to marry, a desperate theatre producer, two gangster pastry chefs, a misguided Don Juan and of course, an intoxicated chaperone.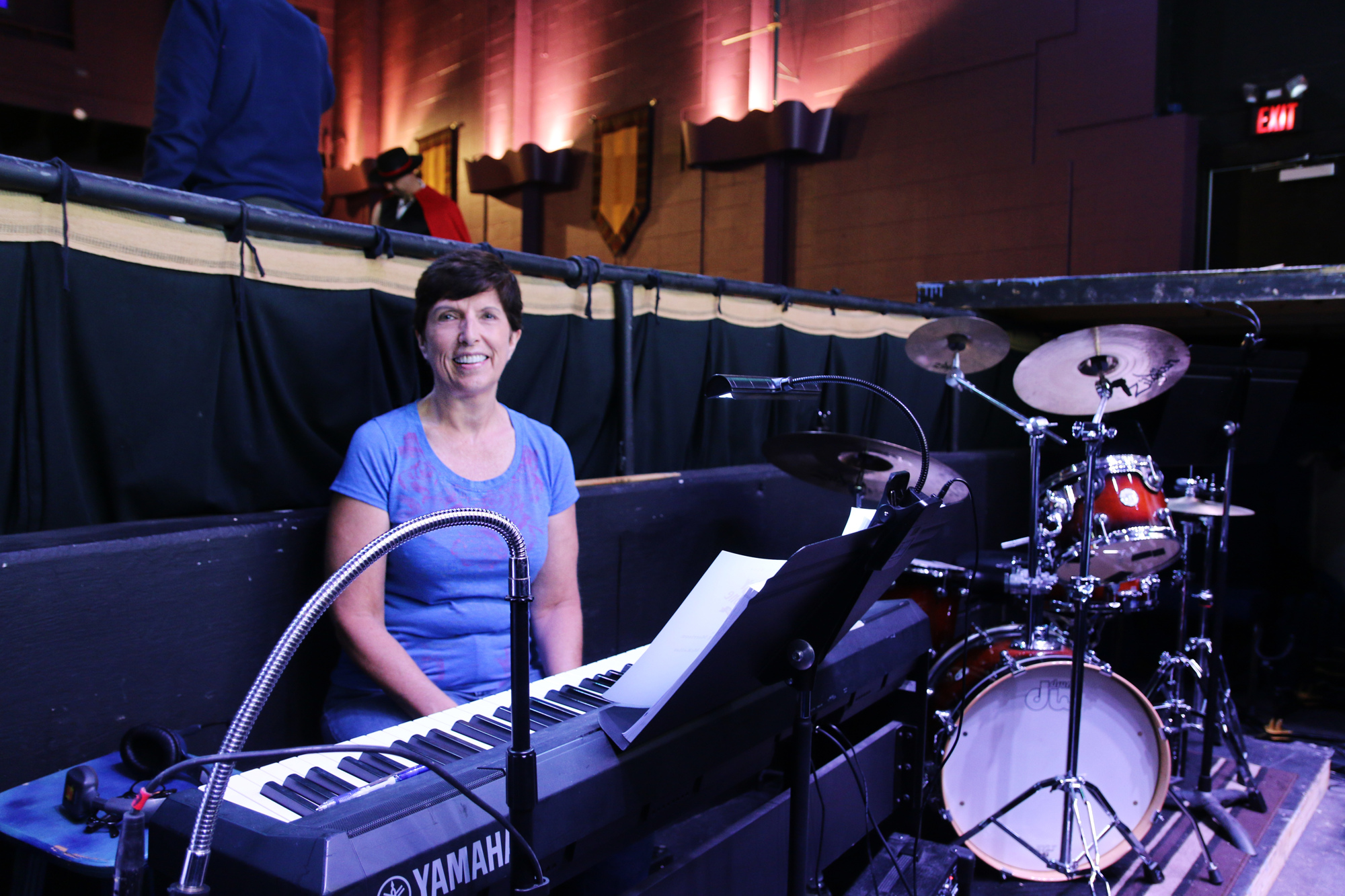 "It's part an homage, and it's part poking fun at all those silly little things from the 1920s," Cargile said.
One of the colorful characters in the show is Mrs. Tottendale, played by Palm Coast resident Anji Brazell. She's been doing theatre since she was in junior high, and first auditioned for a show at the Playhouse when she was a senior in high school in 1973. 
"This has just been part of my life," Brazell said. "My first love is my church, and my second love is my family, of course, but the Playhouse has a pretty big part of my heart." 
Now that she's retired, she can spend more time doing what she loves. "The Drowsy Chaperone" will be her third show this season with the Playhouse, which is in its 75th season. 
Brazell, who moved to New York earlier in her life to pursue acting before returning to raise her family in Palm Coast, said there is always quality entertainment at the Playhouse. The words of a former past president of the Playhouse, Jerry Doty, have stuck with her through the years since she moved back. He said: "I do far more acting in Daytona than they will ever do in New York." 
"The Drowsy Chaperone" will be Director Daniel Mills first production with the Playhouse. Prior to their dress rehearsal on Sunday, March 20, spoke with the cast about the play's themes and the meaning it brings to theatre. Their responses ranged from what the play meant to them as individuals to the overarching human tendencies it explores. 
"We seek art that speaks to us," Mills said. "Sometimes, it's just people watching movies. Sometimes it's live."