Artist Angel Lowden seeks to promote creativity in the community. She hopes her new studio space — which doubles as an art gallery and vintage boutique — is a place people will turn to for that purpose.
"That's what I feel like this space can offer," she said. "Because it's not just a place where you go shopping. It's not just a place where you go and have an artist commission to do something for you. It's an activity — that you can come here and be immersed by the environment."
The Studio by Artist Angel Lowden recently opened at 150 Tomoka Ave. in Ormond Beach. Spanning about 1,150 square feet, the space is double the size of Lowden's former studio in the city's Railroad District. The walls showcase art by Lowden, her students and artists with whom she shares a personal tie, and the space is filled with vintage and handmade items, as well as Lowden's fashion line.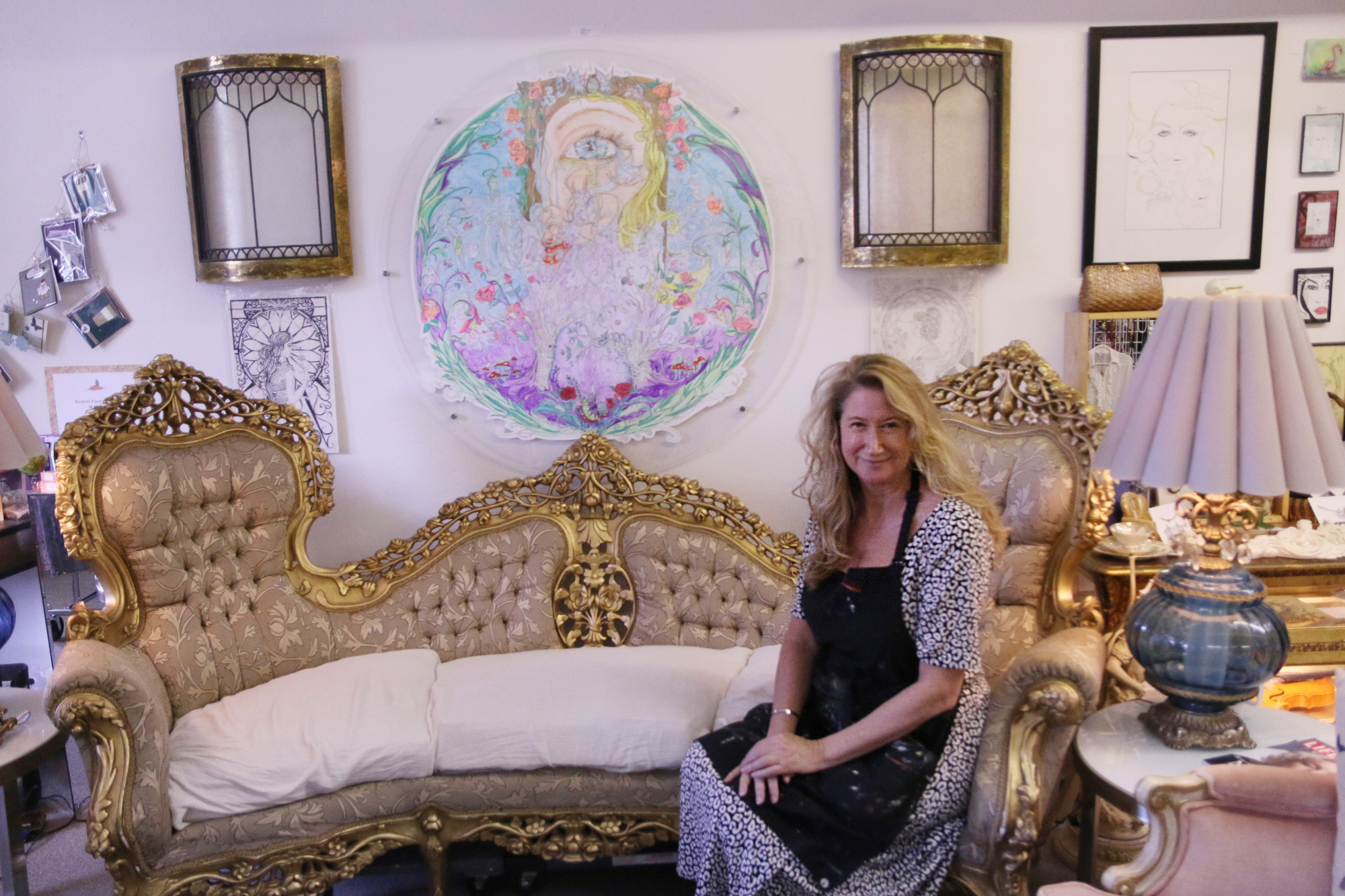 Lowden used to travel Tomoka Avenue often as a way to bypass Granada Boulevard, and she was familiar with the vintage antique store that used to formerly occupy the space. In April, she noticed a "for rent" sign on the property, and though she had no intentions to relocate her studio, she decided to take a closer look. A few minutes later, she called the landlord and found herself signing a lease the following day. 
"It just seemed like the right opportunity and felt like it was something I should do," Lowden said. "So without a second thought, I decided that I was going to move my studio to this location."
Lowden participated in Ormond MainStreet's Art Walk in July as a soft opening to her new business, and said she looks forward to continuing to do so even though she is off the main downtown strip on Granada Boulevard. She wants people to see her studio space as a place to hang out, drink coffee or tea and explore creativity — perhaps through the making of greeting cards using vintage stamps.
She has a lot of them. About a thousand, probably. Lowden still has four containers to sift through. 
These stamps came into her possession when, one day, while browsing inside Our Old Stuff Antique Mall in Holly Hill, she saw a couple of mermaid rubber stamps in a display case. She inquired about them, and she ended up purchasing the store's entire collection.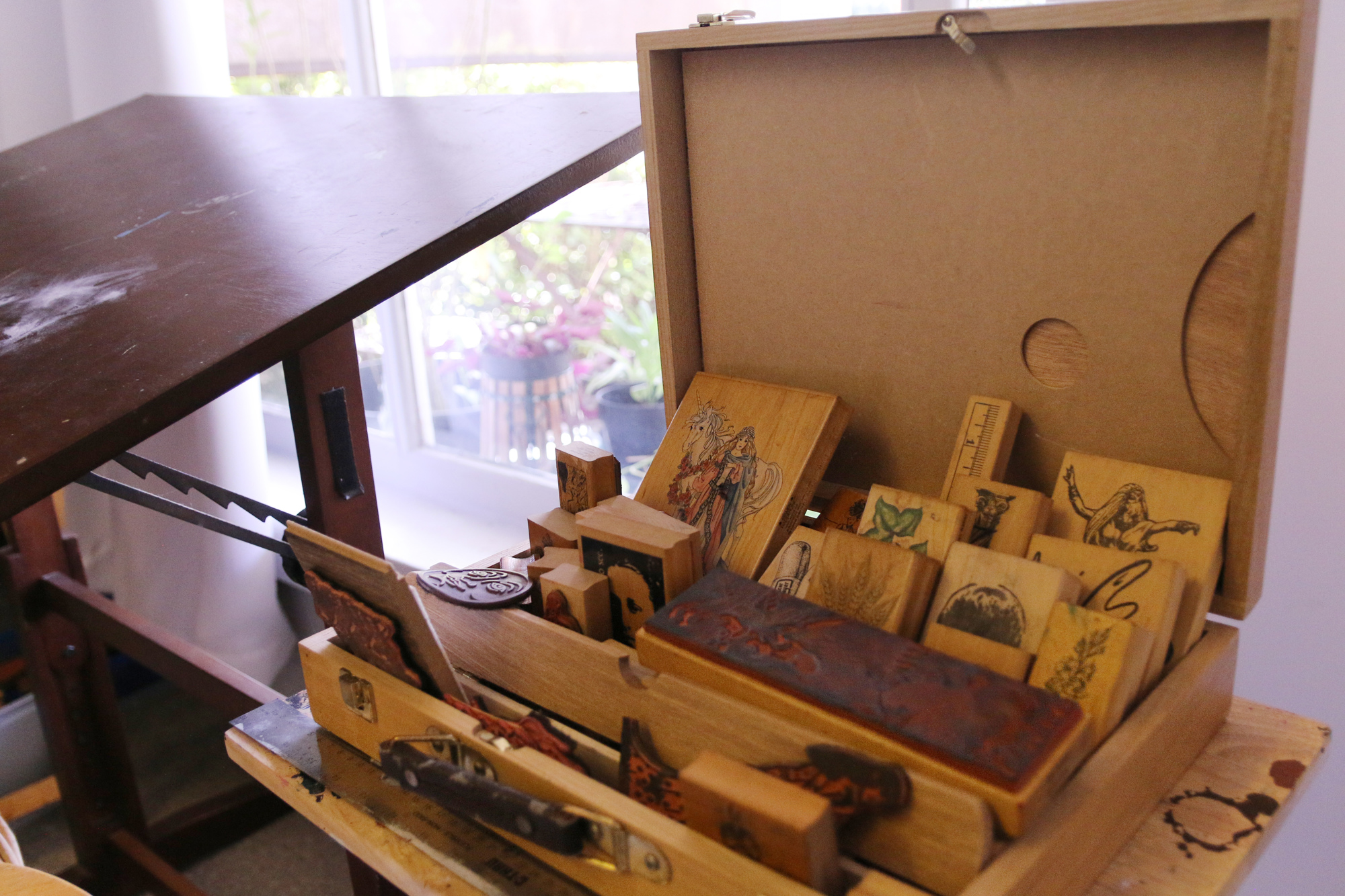 "They're all really cool," Lowden said. "... Some of the are unused. Some of them you could tell were used, and some of them are just so unique that you just would never find them anywhere other than in this collection. It came from somebody who really had a passion for stamps."
The new space also allows Lowden to work on her own art while managing the retail aspect. She also conducts art sessions there with her students.
"It makes it really convenient and fun to be in this type of environment where I also can welcome a community to come in, visit, or feel inspired to be creative, or find something unique to buy," Lowden said. 
The studio is open Wednesday to Saturday, from 11 a.m. to 5 p.m. Visit www.artistangellowden.com.