Siblings Beth McDonough and William Bethea bonded over a lot of things growing up, including teenage acne. But it was their love for their family, their love for the practice of medicine, their love of caring for others and their love for Ormond Beach that resulted in the realization of their dream to come "home" again, to work together, as adult professionals, to help others feel more confident about the skin they're in.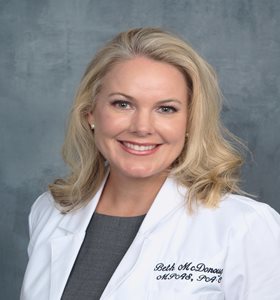 McDonough, a former Miss Seabreeze and Miss Volusia County, struggled with skin problems as a teen. It piqued an interest in health which led her to the University of Florida in Gainesville to pursue a degree in nutrition. Following graduation, she became a nutritional counselor and a teacher, which was a good fit for someone who really liked helping people one-on-one. And while she enjoyed counseling and teaching, she learned she really liked everything to do with the skin, so back she went to the UF College of Medicine to earn her degree and certification as a certified physician assistant.
McDonough and her brother's wife, Ann-Marie, have been friends since childhood. McDonough was a Gatorette at the University of Florida, and Ann-Marie was a Dazzler (which was part of the dance troupe)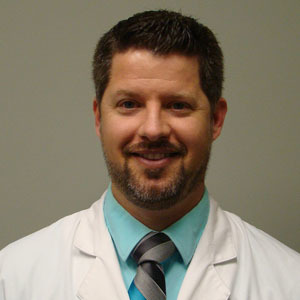 Meanwhile, Bethea earned his undergraduate degree from the University of Florida and was then commissioned by the U.S. Air Force while completing medical school. Upon graduation in 2005, Bethea served meritoriously as an active-duty Flight Surgeon in Operation Iraqi Freedom and Afghanistan's Enduring Freedom campaigns.
"I take tremendous pride in this great country and was honored to serve the medical needs of our military men and women," he said.
Thinking back to special moments throughout her lifetime, McDonough remembers her wedding day. "Both of my brothers were in full military uniforms for my wedding," she recalled. "It was stunning, and I was so proud."
Although she worked in dermatology in Naples for 15 years, McDonough always wanted to move back to Ormond Beach.
"Billy and I are the youngest of four — we have an older sister and brother," said McDonough. "We are third-generation Ormond Beach residents. Our grandmother is a local artist and 98 years old. She felt this was a great place to raise a family, and so do we. We have this wonderful community. Access to gorgeous beaches. Why would you want to live anywhere else?"
In August 2021, she got the chance and returned to the area with her husband and kids. Her brother, who was working as a dermatologist for Advanced Dermatology and Cosmetic Surgery's Ormond Beach location, said, "Come work in dermatology with me." They started working together in October.
"I really enjoy medical dermatology, helping patients from birth up to their 100s," said McDonough. She also performs performing cosmetic procedures with Botox Cosmetic, dermal fillers and PRP (Platelet-Rich Plasma) treatments for facial rejuvenation and hair loss.
Bethea concentrates on general dermatology and skin cancer detection and treatments. He performs surgical procedures, which McDonough does not.
"The most rewarding part of working together is the impact it has on our ability to help our patients. Our close communication helps us diagnose and treat our mutual patients more effectively. In a lot of ways, we can read each other's mind at work."

BETH McDONOUGH
However, both participate in clinical research studies, many of which are conducted through Advanced Dermatology's Research Division right in the Ormond Beach office.
Visit 725 W Granada Blvd., Suite 44, Ormond Beach.