Mainland's football team and Seabreeze's girls bowling team fell just short of winning state championships, but 2022 was a good year in sports for the two high schools.
HARRELL CARRIES BUCS
Entering the state football playoffs, Mainland was seeded fourth out of eight teams in its region. The Bucs wound up winning four straight playoff games to advance to the state championship for just the second time in school history.
The Bucs battled until the end in a 32-30 loss to Lake Wales in the Class 3S championship game on Dec. 16. Ajai Harrell was a one-man wrecking crew in Mainland's five playoff games, scoring a total of 14 touchdowns playing a variety of positions.
In the final, Harrell ran for 195 yards and three touchdowns and caught nine passes for 139 yards. While Harrell is graduating, the Bucs will return a ton of talent next year, including four-star receiver James Randle and three-star safety Zay Mincey.
"We'll be back," said coach Travis Roland, who was the leading tackler on the Bucs' only state championship team in 2003.
BOWLERS FALL JUST SHORT OF REPEAT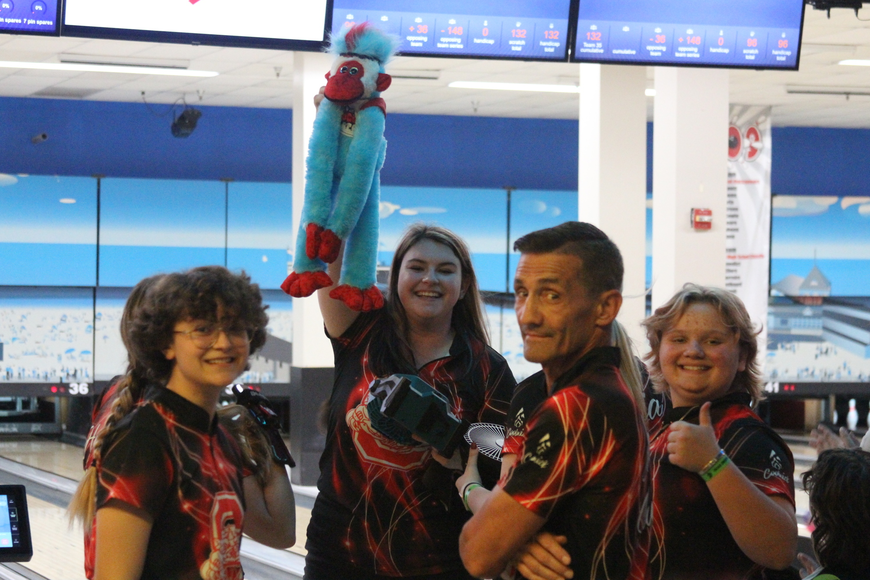 Seabreeze's girls bowling team came within seven pins of defending its state championship. A year after winning the title, Sandcrabs settled for runner-up honors at the bowling championships on Nov. 3.
Space Coast High School won the last Baker game by seven pins to defeat Seabreeze 3-2 in the title match.
"I'm very proud of the girls," Seabreeze coach Paul Shuler said. "They were able to get back into the finals, which was pretty impressive."
The Sandcrabs won the district championship for the second year in a row.
CHANDLER EXCELS ON TRACK
Seabreeze's Ella Chandler ran the 800 meters in two finals at the Class 3A state track and field championships on May 13. She finished among the top four both times.
Chandler finished fourth in the 800-meter run with a personal-record time of 2:13.70. Seabreeze track coach Jenna Meyers-Sinett said Chandler was "gassed" after that run, especially after running her first lap in a blistering 1:03.
But Chandler returned to run the anchor leg in the 4x800 relay and led the Sandcrabs to a third-place finish. Arianna Roy, Mackenzie Roy, Nickole Dane and Chandler blew their PR out of the water with a time of 9:24.85.
"Pretty much all of their splits were PR's," Meyers-Sinett said.  
THIRD PLACE FOR COBB, SEABREEZE GOLFERS 
Seabreeze junior Amelia Cobb tied for third place individually and led the Sandcrabs to a third-place team finish at the Class 2A state golf championships Nov. 15-16.
Cobb shot even-par 72-72—144 to finish third at state for the second year in a row. She had four birdies over a six-hole stretch on the front nine during day 2. Sophomore Riley Fletcher finished 12th overall with a 153.
"I think Amelia had a little more confidence coming into the tournament this year," Seabreeze coach Cory Flickinger said. "Her goal was to win it. She was happy with the results, but she has high hopes to win it next year."
ORCHARD BLOSSOMS AT STATE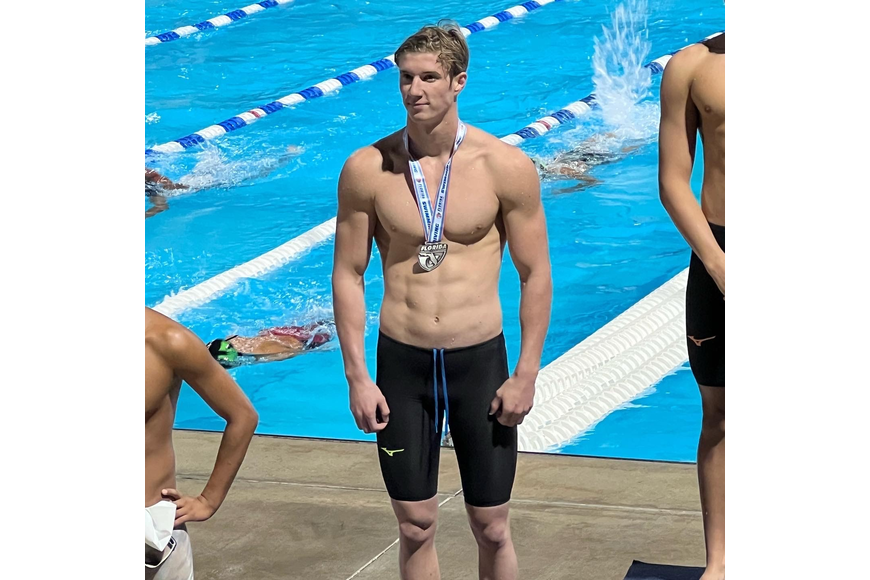 Seabreeze swimmer Caleb Orchard swam in three events at the Class 2A state championships on Nov. 19 and took home two medals.
He finished sixth in the 50-yard freestyle with a time of 22 seconds and fourth in the 100-yard breaststroke with a personal record 59.01 seconds.
"I don't think I've ever been that stressed my whole life," Orchard said standing on the blocks for his last event, the 100 breaststroke final. "The adrenaline probably helped me."
Orchard, who is not a year-round swimmer, steadily improved his times during the season, which is his selling point to be a walk-on college swimmer, his coach, Samatha Fabulich, said.
"It's amazing what he does not being a year-round swimmer and training for honestly about two months," she said. "It shows how much potential he has."