In recognition of their local efforts in education for almost four decades, Volusia County School Board member Carl Persis and his wife Ormond Beach City Commissioner Susan Persis were honored at the ArtHaus Foundation's 22nd-annual Fun and Funky event.
ArtHaus Executive Director Cameron Vintson said it is vital to have advocates for art education in the community. Both are former teachers and principals, with Susan Persis having been in education for 39 years  and Carl Persis for 38. Past honorees include former Volusia County sheriff and current County Councilman Ben Johnson, former County Chair Frank Bruno and former Port Orange City Manager Ken Parker.
"Both Carl and Susan champion the arts in our school system and we just wanted to recognize them for that and for their endless service, both as Volusia County educators as well as in their elected positions now," Vintson said.
ArtHaus has held its Fun and Funky dinner annually to raise funds for its youth art programming and student gallery. Due to COVID-19, Vintson decided to take the event virtual, with five days of competitions, contests and a live paint-off. The event was held from Sept. 28 to Oct. 2, and the virtual auction will continue until Oct. 9. As of Monday, Oct. 5, $2,368 have been raised.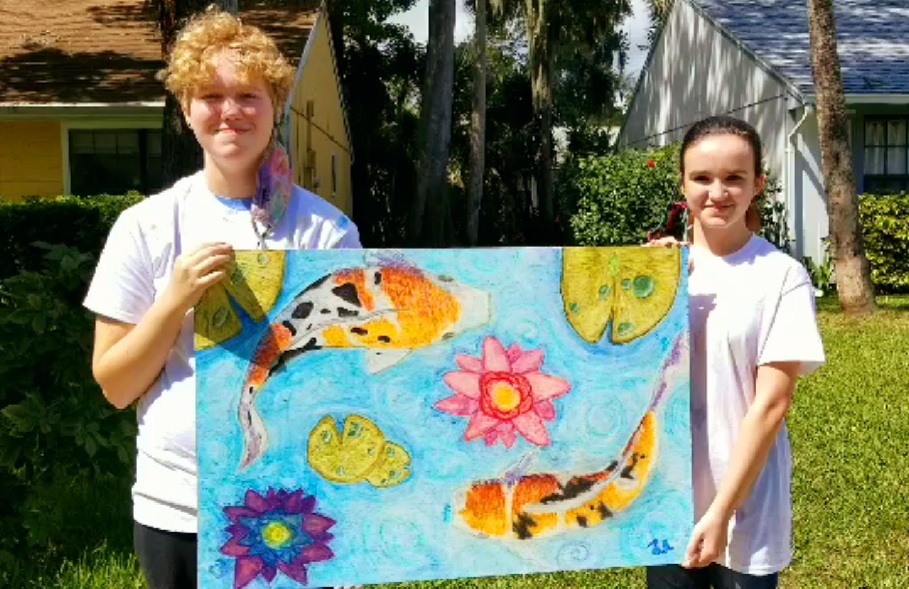 To honor the Persises, ArtHaus put together a video with messages from their friends and community members, including Nancy and Lowell Lohman, Cici and Hyatt Brown and Halifax Health Foundation Executive Director Joe Petrock. The video was shared on the ArtHaus Facebook page.
Susan Persis said they are honored for the recognition.  
"We've always wanted to serve families and help kids, and we truly believe in the arts and education," she said. "Some kids that maybe don't perform well in the classroom, perform well in an art class or music class. They can showcase their talents in that particular arena."
Art classes also use a lot of supplies, which is why Carl Persis said the Fun and Funky fundraiser stands out. Funds raised will go toward helping provide these supplies to teachers and students. 
"There's always a need in the art programs," he said.
Vintson said the Persises were also pivotal in making sure art classes continued in Volusia County when schools reopened due to the coronavirus. There was an initial fear that art classes would revert back to the old school "art in a cart" format where a cart would be pushed from classroom to classroom instead of having students have a designated art classroom.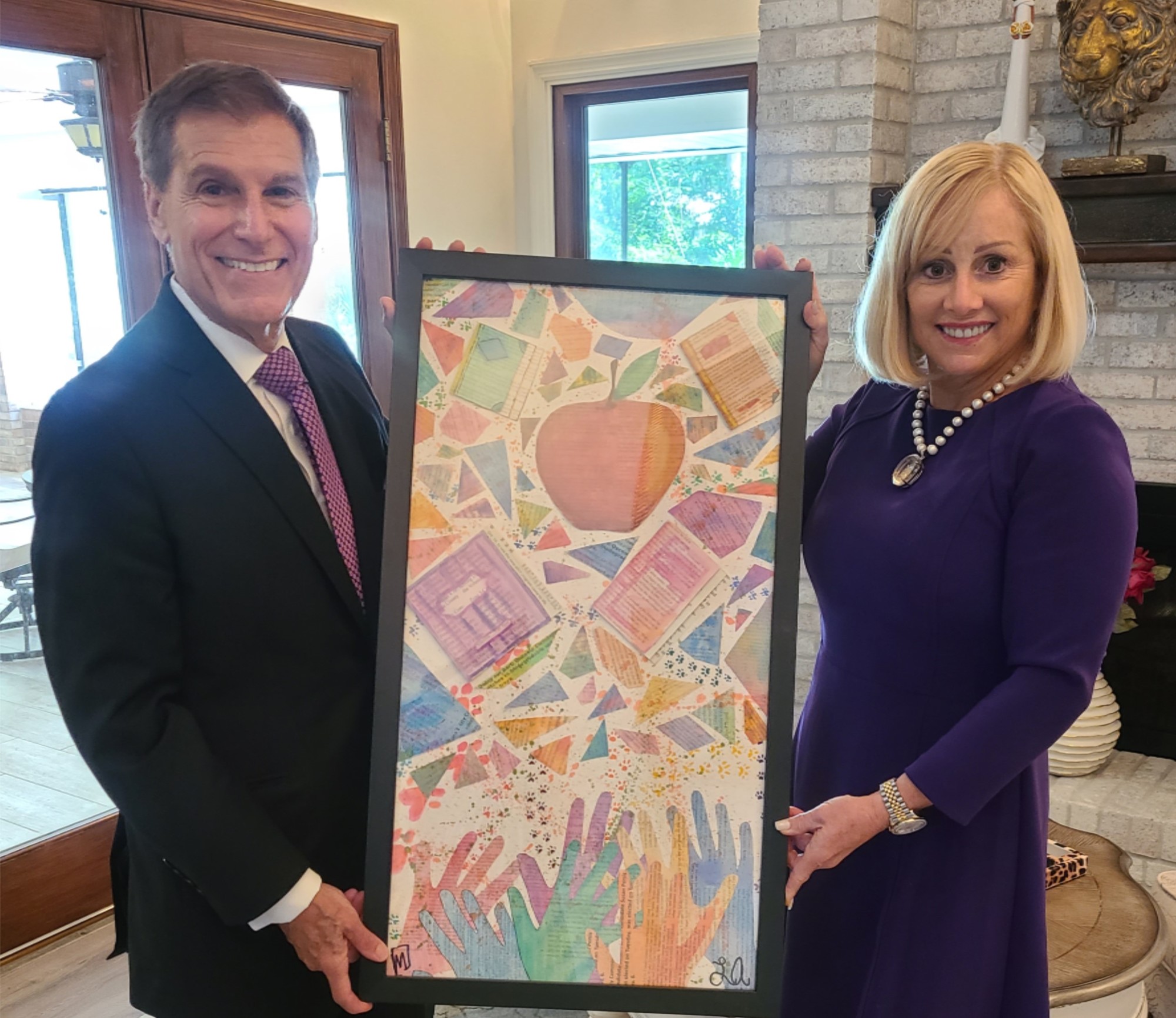 Art is more than just a craft, Vintson said. 
It's an educator's job to help draw out a student's talent, and art — no matter the medium — is  no exception, said Susan Persis. There are many creative children out there, said Carl Persis, and they should have an opportunity to express themselves. 
"I just can't imagine the world without art, or without artists," Carl Persis said. "It would be pretty dull, pretty boring."