Wanting to lend a hand to businesses, people and organizations searching for commercial space during the COVID-19 pandemic, Charles Wayne Properties Inc. is offering its vacant commercial spaces to be utilized as bases of operations for support efforts, a press release announced.
One of the properties owned by Charles Wayne Properties is Granada Plaza in Ormond Beach. The spaces can be used by first responders, manufacturers and other groups helping to combat the pandemic. 
Qualifying groups will be provided short-term leases during which they will only be responsible for their share of utilities, insurance, tax, and costs of maintaining the space. Base rent will be waived. 
To contact Charles Wayne Properties about available space for this program, send an email explaining your group's space requirements and how your organization is part of the COVID-19 response effort to [email protected].
Local dermatologist offering free telehealth visits
Ormond Beach Dermatology is offering a few free telehealth visits per week to first responders, those who have lost jobs, and those who have lost health insurance due to COVID-19. The dermatology practice has seen an increase in the number of first responders with rashes on their hands from excessive washing the use of hand sanitizer, as well as facial rashes due to wearing personal protective equipment
Call 615-1771 for assistance. Visit ormondbeachdermatology.com
ALDI supermarket ground lease trades for $3.2M
Fulbright Holdings LLC, represented by Canadian commercial real estate services firm Avison Young, recently acquired the Aldi ground lease at Shoppes on Granada for $3.2 million.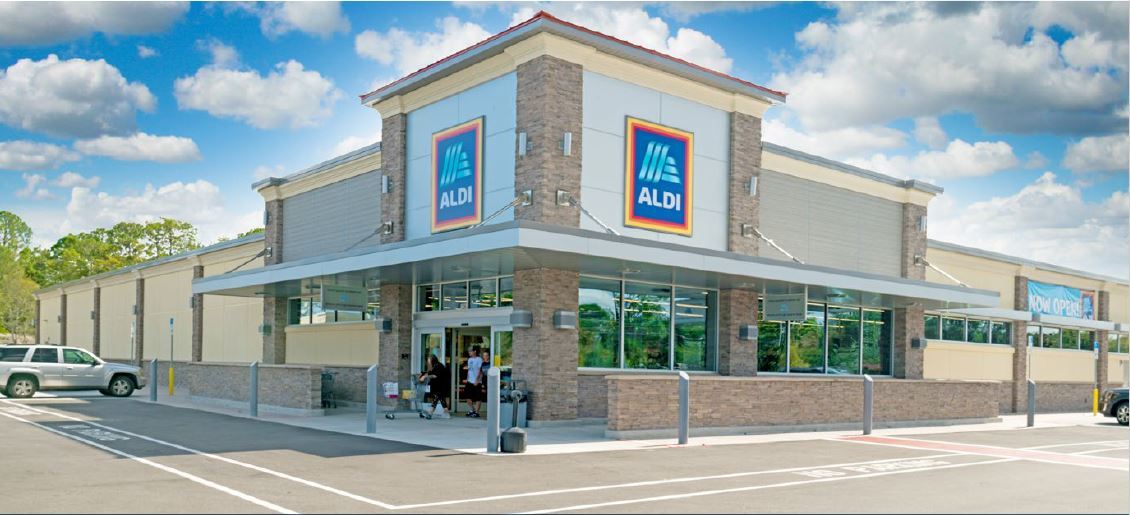 Fulbright Holdings acquired the lease from 2017 Granada II Ormond LLC, according to a press release. Aldi, which opened in September 2019, executed a new 20-year lease at the Ormond Beach shopping plaza with options to extend. The press release states that Avison Young Principals Keith O'Donnell and Gary Gottlieb facilitated the transaction in collaboration with Maenner Properties, Inc. 
"The grocery sector, and ALDI in particular, was a key component in our client's interest in acquiring the ground lease, especially during these turbulent times," Gottlieb said.
United Way receives $10,000 grant
United Way of Volusia-Flagler Counties recently announced it received a $10,000 grant from Truist Financial Corp. to assist with COVID-19 relief efforts, a press released stated.
The grant is part of the Truist Cares initiative, which is a $25 million philanthropic pledge that the financial services company announced in March to help support basic needs, medical supplies and financial hardship relief due to the pandemic. 
"During this difficult time, we are proud to support the great work United Way of Volusia-Flagler Counties is doing," said Scott Keith, North Florida regional president for Truist, in the press release. "Our purpose to inspire and build better lives and communities is clearly represented in this effort."