Ormond Beach residents Ed and Terri Kolaska returned home on July 17 after being gone for just two hours, and noticed their mailbox was "slightly askew."
"In our calm manner, we made a hasty decision to somehow find the perpetrator and make him/her pay dearly for his/her misgiving," the Kolaskas wrote in a post on local social networking site Nextdoor.
They initially believed the mail carrier had caused the damage, so they called the post office, but to no avail. They thought the person who caused the damage could at least have left a note. 
And the person did a few hours later— along with a new mailbox. The note reads "I'm sorry for crashing into your mailbox on my bike. Here is a new mailbox. Sorry again." Based on that, the Kolaskas believe it was a child and hope he or she isn't hurt. To whoever it was, the Kolaskas send their deepest gratitude.
Ed Kolaska said he believed the individual deserved some recognition for his or her actions, as well as the parents for the upbringing they're instilling in their child.
"We thank you for your honesty," the Kolaskas said. "The world is a better place because of you."
Frappes hosts PACE girls
A group of girls and staff from the PACE Center for Girls were treated to an elegant dining experience at Frappes Italian Grille in Ormond Beach on Wednesday, July 24.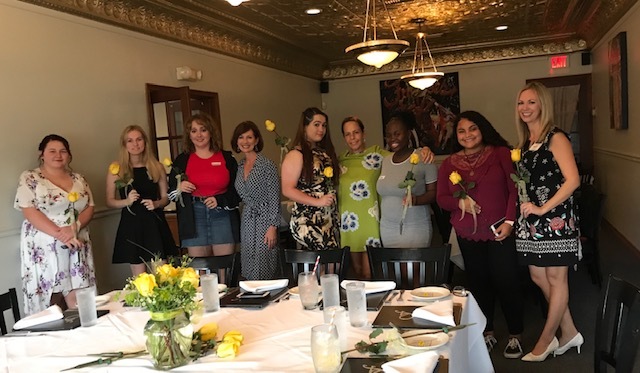 Restaurant owner Meryl Frappier is a longtime supporter of the school, and host such dinners to support the girls of PACE and give back. On this occasion,
seven girls and two staff members were picked for their positive attitudes and sucess in working through the PACE program, which promotes "growth and change" and offers the girls small class academics and counseling services, according to a press release.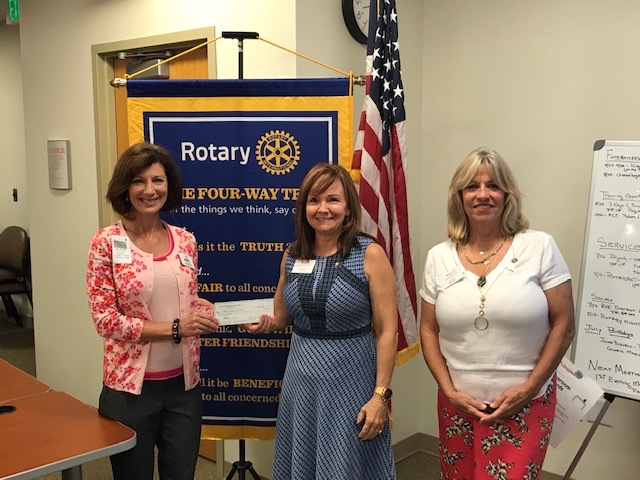 The girls were welcomed by Frappier and seated at a table decorated with yellow roses, and each of them received a rose to take home. The girls were accompanied by PACE Executive Director Georgia McCurdy and Outreach Counselor Sarah Beggs. 
Also, two days later on July 26, PACE received a $500 donation from the Daytona Beach West Rotary Club at the France Tower of the Halifax Health Hospital. 
New officers sworn in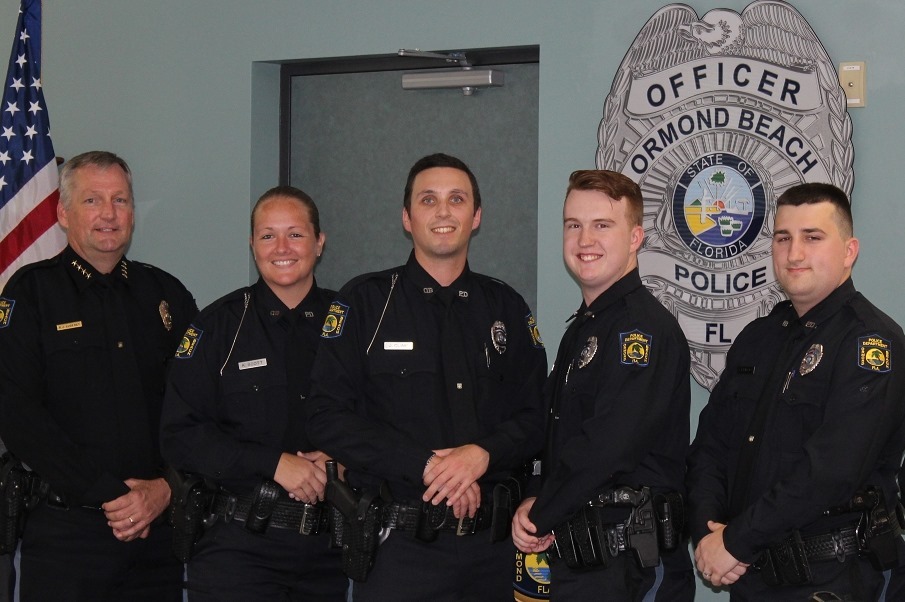 The Ormond Beach Police Department swore in four new officers on July 19. 
Chief Jesse Godfrey administered the oath of office for Officers Kari Scott, Jeremy Cline, Cade Norton and John Hunter. All four were classmates and graduates from the Basic Law Enforcement Class no. 83 at Daytona State College.
Father Lopez student receives U.S. Coast Guard Academy award
A rising senior at Father Lopez Catholic High School was recently awarded the John and Carol Johnson United States Coast Guard Academy Auxiliary AIM Honor Graduate award.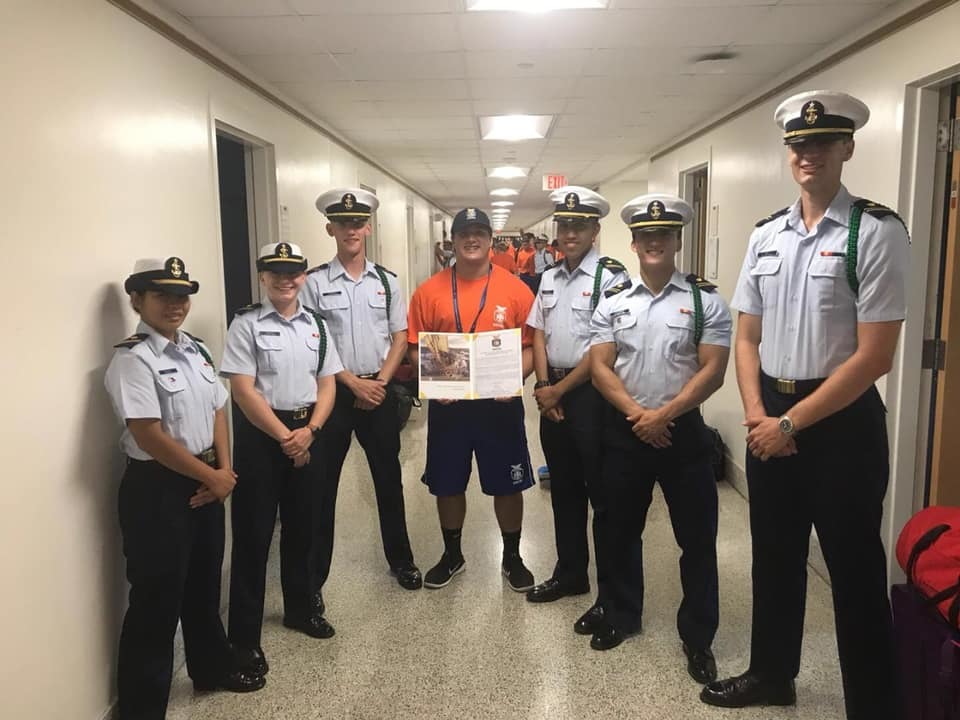 Ryan Waddell was honored with the award after he participated in the Academy Introduction Mission program at the U.S. Coast Guard Academy in New London, Connecticut this past July, according to a press release. This award is given to six recipients annually, and selection is based on leadership potential, personal character, academic and athletic achievement and the student's potential to contribute as a future cadet. 
After graduating from high school, Waddell hopes to pursue a nomination to a United States Service Academy with a major in engineering. He also hopes to follow his longtime passion for football by being selected as a player for a service academy team.