The first and only system for robotic-guided dental surgery in the U.S. is now available in Flagler County.
Yomi is the only FDA-cleared robot-assisted dental surgery system in the country. It allows oral maxillofacial surgeons to plan the implant surgery virtually using a CT scan of the patient to create a 3D image. The computerized navigational system then gives dental surgeons real-time visual and audio feedback during surgery and also provides physical cues that guide the surgeon's hand to the precise angle and location for the planned dental implant.
Yomi was created by Neocis Inc., which is partnering with Florida Oral and Surgical Associates to provide a new standard of care in coastal Volusia and Flagler counties.
Florida Oral and Facial Surgical Associates' Palm Coast location is at 21 Hospital Drive, Suite 180. To schedule a consultation, call 386-239-3600. Costs depend upon your individualized treatment and will be discussed prior to the procedure.
Affordable energy-efficient homes hitting Palm Coast
Affordable, energy-efficient homes of the future are coming Palm Coast, where according to the city, Floridians household electricity consumption is among the highest in the U.S. These new, smart homes, built by Orlando-based Brite Homes and sold through DLP Realty, are not only beautiful and highly efficient, but are also selling at very
affordable pricing.
"We are building superior, high-performing homes," Brite Homes CEO Oren Segev said, "homes that will bring incredible value and savings to our home buyers for years to come."
Southern Title improves website accessibility
Southern Title is making its corporate website more user friendly for individuals with disabilities, as well as non-English speakers, by incorporating a series of enhancements designed to optimize the user experience.
In collaboration with its website hosting company, Zgraph, Southern Title selected AudioEye as its web accessibility solution provider.
Awards and special recognition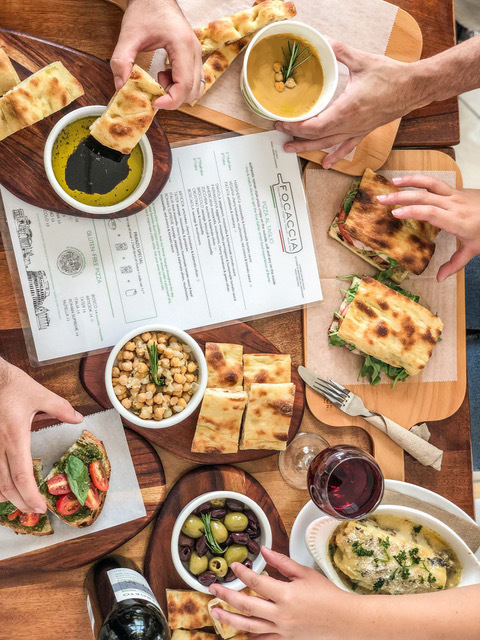 Focaccia: Italian Eatery and Pizza announced that it received a TripAdvisor Hall of Fame Certificate for having received a Certificate of Excellence for the fifth year in a row after opening its doors in 2013. Specializing in pizza by the slice, they offer a world of choice for everyone, including dairy free and vegan options. Along with their pizza by the slice, they also have panini, gluten free pizzas, salads, as well as some recently introduced summer menu items.

 

Palm Coast's Ana Medeiros was named the Top Sales/Listing and Top Producer agent for June 2019 by Coldwell Banker Premier Properties.