Women United Flagler gives grants to nonprofits
Women United Flagler recently allocated $7,650 in mini-grants to 10 Flagler County nonprofit organizations.
A check presentation was made to ten agencies at the organization's November board meeting. Allocations were made to:
the Flagler County Education Foundation Take Stock in Children program, supporting students going on college tours
the Family Life Center, for emergency services
Teens in Flight, assisting students in obtaining their private pilots licenses
Samaritan Ministries Car Care Ministry, helping to provide car repairs for women in need
WaterSafe (Community Problem Solvers), providing children with six swimming lessons
Easter Seals of Volusia Flagler - for Joey's Gift Respite Care, a program that provides child care for mother's recovering from substance abuse
WARM, to purchase new car seats for mother's recovering from substance abuse
Food Brings Hope, for nutritional food on field trips for Bunnell and Wadsworth Elementary students
Grace Community Food Pantry, to assist in purchasing turkeys for Feed Flagler
Abundant Life Ministries Hope House, toward their Christmas to Remember event helping Western Flagler County families in need. 
Sailor from Matanzas High School to be honored by Naval Submarine League 
U.S. Navy Petty Officer 2nd Class Nathan A. Hutches, a 2014 graduate of Matanzas High School, will be honored by the Naval Submarine League for professional excellence. 
Hutches will receive the Torpedoman Second Class Henry Breault award, named for a Medal of Honor recipient who, while on a sinking submarine in 1923, "instead of jumping overboard to save his own life, he returned to the torpedo room to the rescue of a shipmate whom he knew was trapped." Breault and the other sailor were rescued from the sinking vessel more than a day later. 
Within his own division, Hutches manages the largest work center and leads both junior and senior personnel. In 2018, he was recognized as Albany's Junior Sailor for the Year. 
Yet he "still finds time to mentor shipmates in qualifications," said Albany's commanding officer, Cmdr. Mathias J. Voracheck. "He shows just how much a driven, hard-working, talented young Sailor can accomplish." 
The award will be presented on Nov. 7, 2020, at the Naval Submarine League 37th Annual Symposium and Industry Update in Arlington, Virginia.
Fundraising for veterans
Hope & New Beginnings and Florida Green Construction have issued challenge to raise funds and collect needed holiday items for Flagler County veterans and their families.
Hope and New Beginnings is a nonprofit in Flagler county with the mission to "advocate for veterans and their families in Flagler County who are experiencing homelessness or housing insecurity and connecting them with appropriate services." 
"When we first created Hope & New Beginnings," said founders Michelle Johnson and Robert Reid, "we envisioned ending veteran homelessness in Flagler County. Having friends and family members who are veterans and who have experienced homelessness, we have a unique perspective on the challenges that they face." 
Florida Green Construction has made a $500 matching challenge for the noprofit's "Stockings for Vets" fundraising event. They are asking fellow Flagler County community members to meet and exceed their $500 investment in Hope & New Beginnings, and double their investment to $1,500.
Mad Hatter's Christmas Ball 2
The Mad Hatter's Christmas Ball 2 on Dec. 7 at the VFW 8696 was a hit with attendees, featuring live music by Mari-O and the Q-Band and song and dance performances interspersed between portions of the headwear contests. Three $100 cash prizes were given to the winners of the three hat/headwear categories.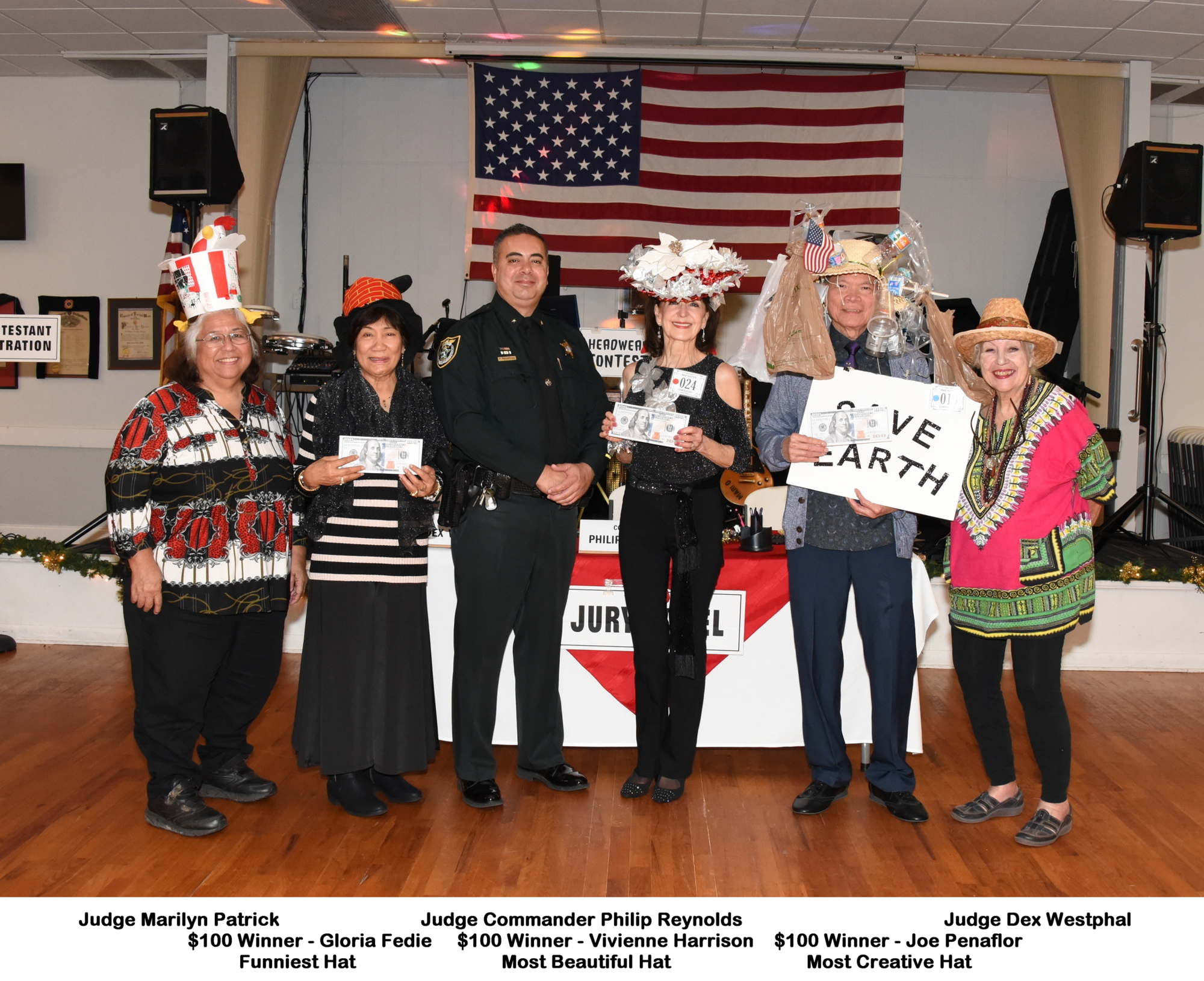 Palm Coast quilter to be contestant at QuiltWeek - Daytona Beach in 2020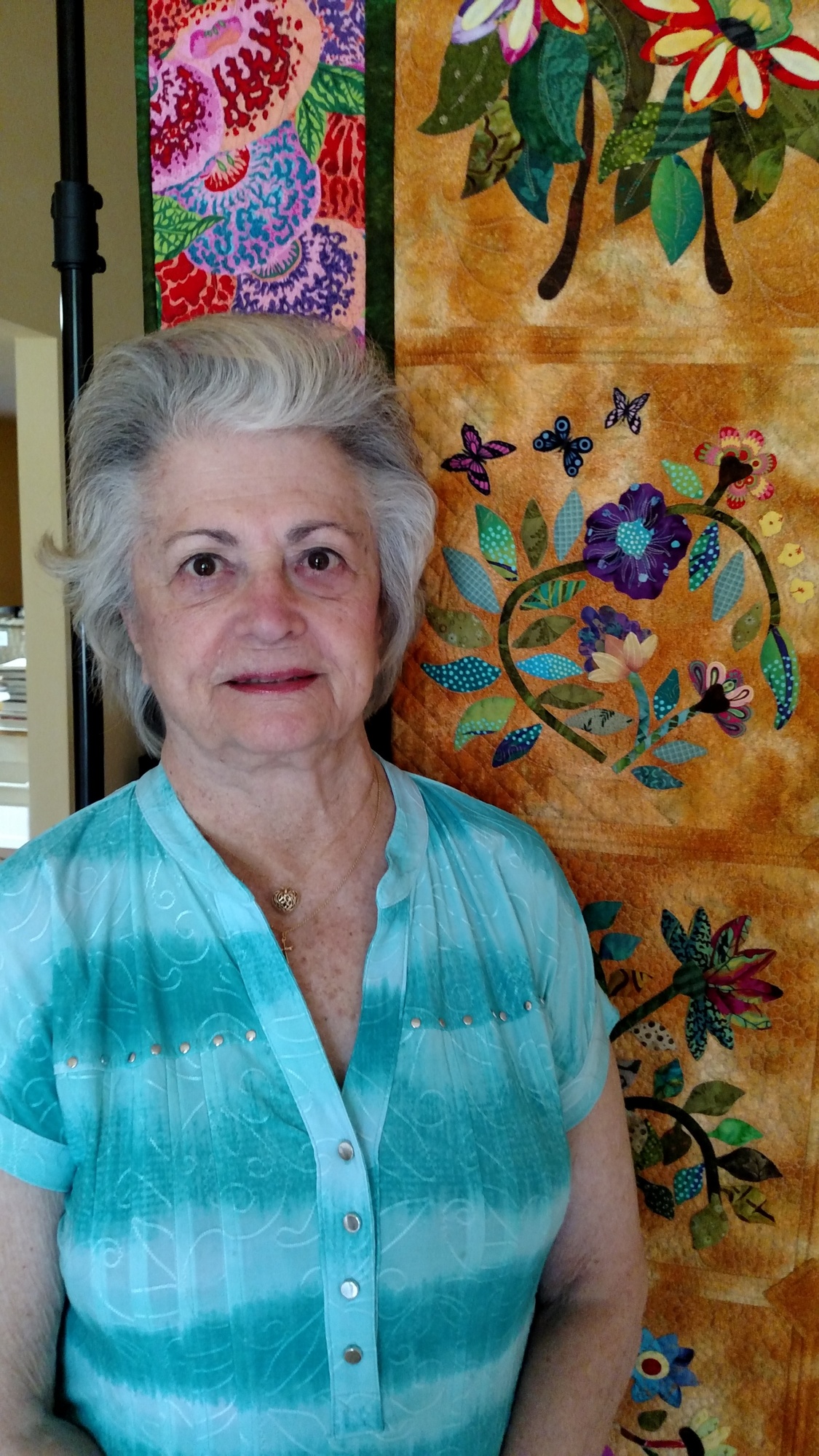 American Quilter's Society, the largest quilting membership organization in the world, has announced that Palm Coast resident Silvia Ciofalo has been accepted as a contestant with her quilt, Perseverance, at AQS QuiltWeek - Daytona Beach. She will be one of hundreds of quilters in the competing for $54,000 in cash awards.
Come see all the contest quilts, as well as hundreds of special exhibit quilts on display. Admission to AQS QuiltWeek can be purchased at the Ocean Center and includes access to all special exhibitions and the Merchant Mall. Hours are Wednesday, February 26th through Friday, February 28th from 9 a.m. to 5 p.m. and Saturday, February 29th from 9:00 a.m. to 4:00 p.m. Tickets and additional information can be found at quiltweek.com or by calling 1-270-898-7903. This event is open to the public.
Feed Flagler 2019 results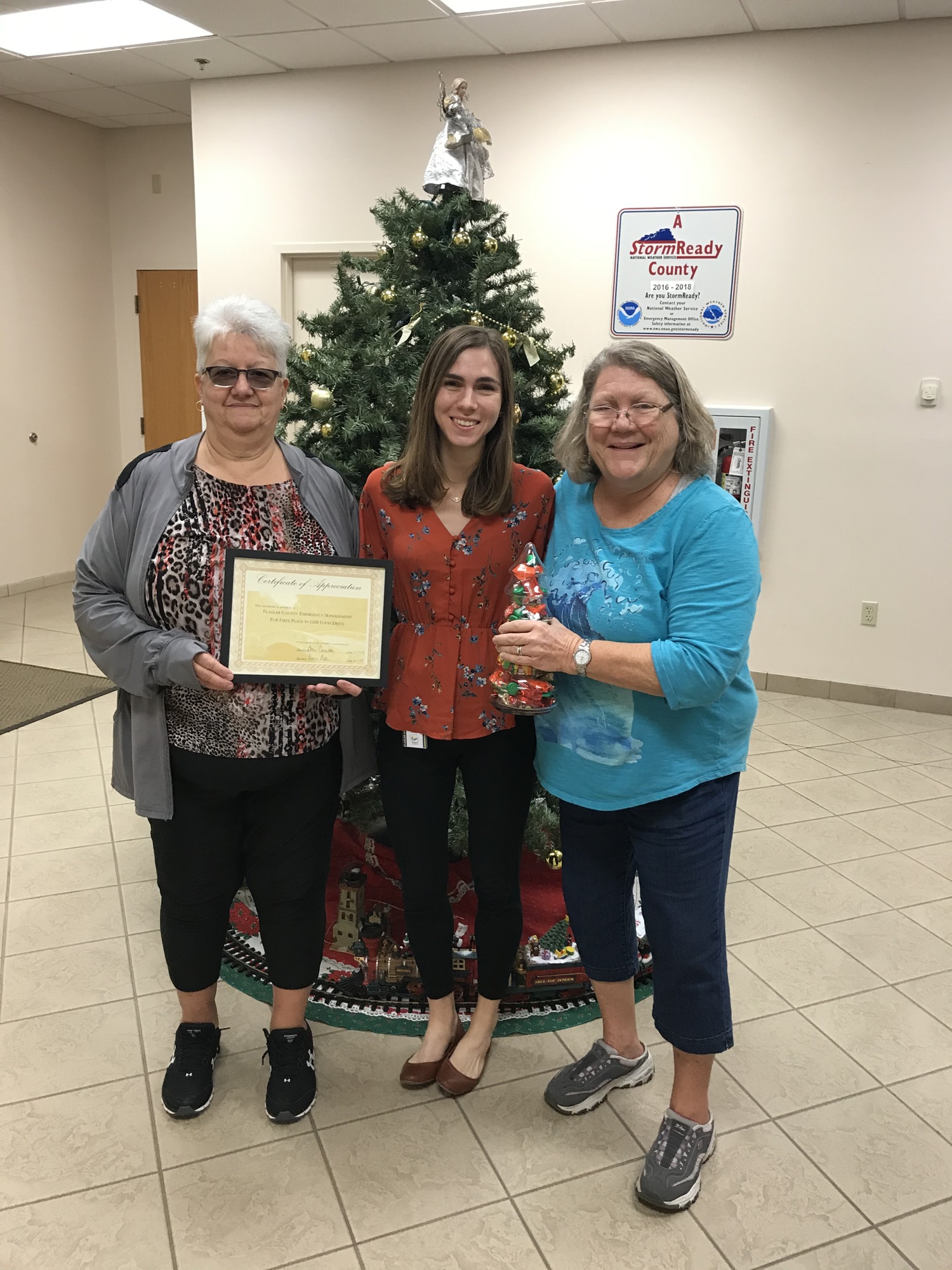 Four community churches served as hot meal sites for Feed Flagler the day before and on Thanksgiving Day. Their counts are:
Hammock First Baptist Church: 110 meals
United Methodist Church Palm Coast: 40 meals
AME Church Palm Coast: 100 meals
First United Methodist Bunnell: 230 meals
864 Flagler families were provided meal boxes thanks to the efforts of Feed Flagler and other teams throughout the county that collected Thanksgiving food items during the months of October and November. In total, 1,344 families and individuals were provided a Thanksgiving meal this year.
Flagler County Government Services held a collection contest. Emergency Management won the contest, bringing in a total of 753 food items to donate to Feed Flagler. They also placed second overall in the Feed Flagler collection contest. In total, the county teams brought in 2,633 food items.
Women United Flagler and Chicks with Cans were the winners of the Feed Flagler trophy once again, bringing in 7,362 pounds of food.
To contribute to the Grace Community Food Pantry or participate in Feed Flagler email [email protected].
Wise Men gift extravaganza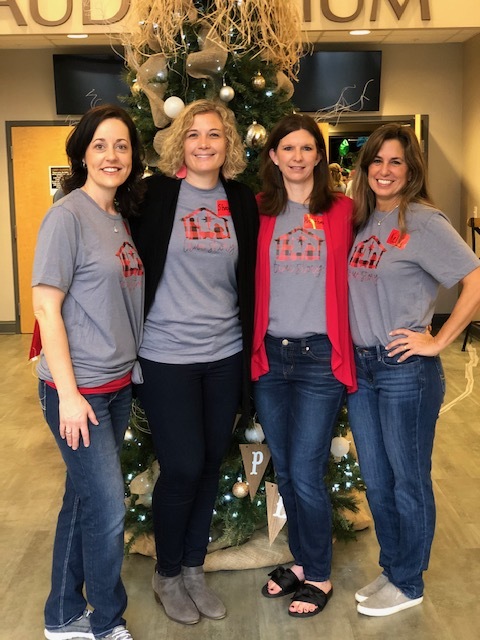 Parkview Church's Wise Men Gift Extravaganza by Parkview Church took place Dec. 14 from 8-11:59 p.m. The Parkview community donated over 1,200 gifts to over 400 children in Flagler County, serving around 200 families. 
A team of volunteers turned the Parkview auditorium into a toy store with gifts sorted by age groups and value ranges. The theme being "wise men," the room was set for people to pick one gift from each of the three categories: gold, frankincense and myrrh.  Shoppers arrived and were served a continental breakfast, with all food is by the church and local restaurants, while the children were invited to make arts and crafts, watch movies and have snacks.
Fire crews designing their own kitchen tables
Following up on 2018's challenge to fire crews from the Palm Coast Fire Department to design their own station logos, crews are beginning to design their own new kitchen tables. 
In the Harbor House at Fire Station 24, Lt. Jon Kozloski, Driver-Engineer Daniel Bouillon and Probationary Firefighter Brandon O'Hara invested their time and energy in the building of a new kitchen table which will become the forefront of Station 24.