A 65-foot concrete wall, 23 feet wide and weighing in at 165,000 pounds, was raised Aug. 8 by an equally impressive crane, beginning construction of the new headquarters for Security First Insurance Co. headquarters, marking a new era for the company.
It also served as a symbolic start for development of Ormond Crossings, a large swath of land at the intersection of Interstate 95 and U.S. 1 that has held the hope of city officials for residential and commercial development for 15 years.
The insurance company's new four-story headquarters will be 133,000 square feet on a 48-acre campus that will include employee-centric features such a dining facility, yoga studio, fitness center and a walking trail.
Since the beginning of the year, the company has hired 60 people and there are currently 30 openings, including some positions that don't require any insurance experience, according to a press release. For information on jobs, visit www.securityfirstflorida.com/about-security-first-insurance/career-opportunities. Find them at facebook.com/InsuringFloridaHomes.
Ormond Crossings was stymied by the Great Recession in the mid-1990s, but got a fresh start when purchased by the Ford family, of Volusia County, a few years ago. The city is now hoping to develop infrastructure to lure more companies and residential development. It has been seen as the only space left in Ormond beach for significant development.
Security First currently has 350 employees and the building will be able to house 700. The company is moving from headquarters on State Road A1A in Ormond Beach and the expected completion date is May, 2019.
Melissa Burt DeVriese, chief administrative officer and chief legal counsel for Security First, thanked key partners including Jack Jennings & Sons, Zysovich Architects, the city of Ormond Beach, and Volusia County.
School athlete coordinator named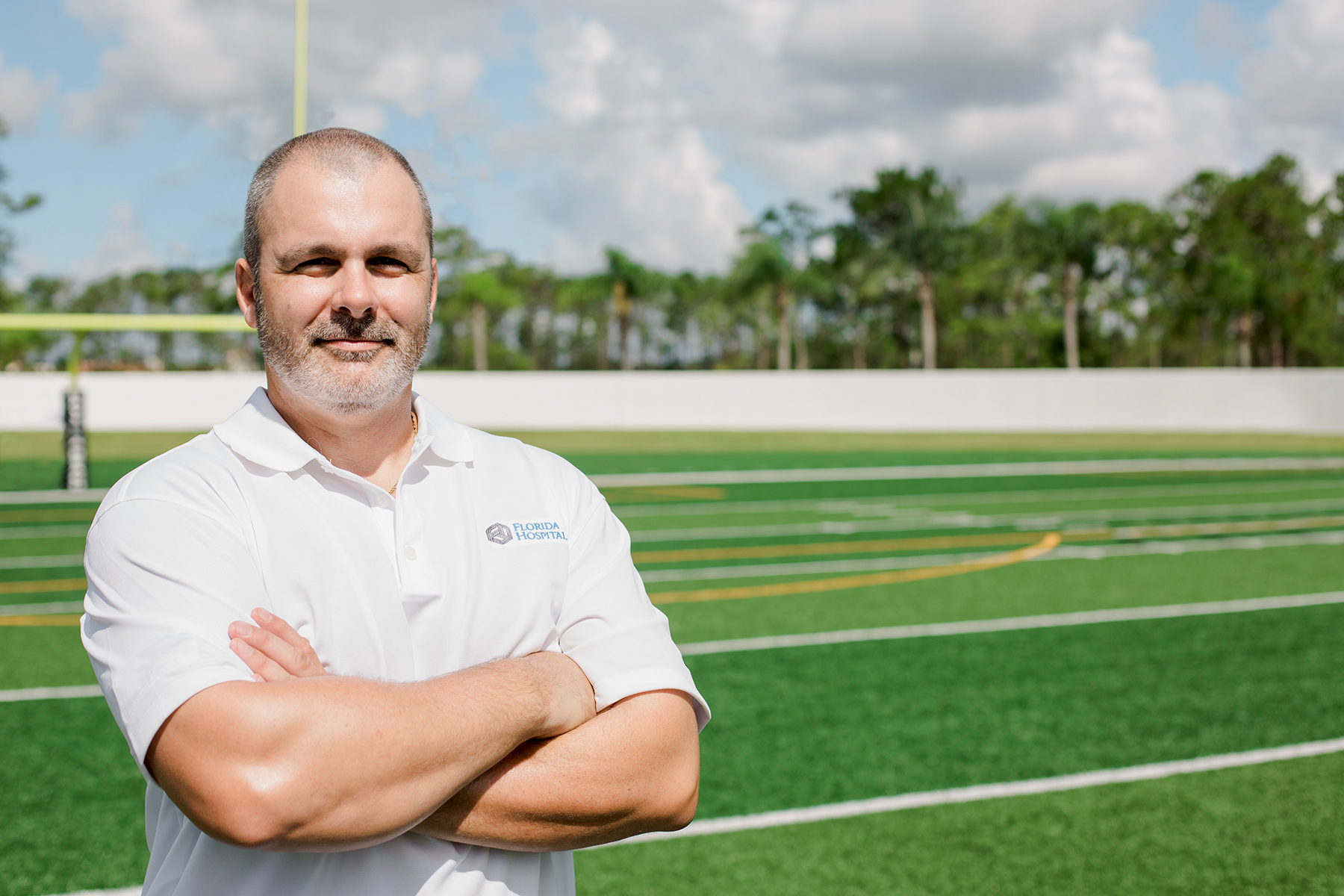 Florida Hospital has selected Erik Nason to serve as the athletic trainer to coordinate care for the 5,000 student athletes at Volusia County Schools. His new role is part of the hospital's five-year, $2 million partnership with Volusia County Schools established in June.
Nason's duties will include working with the district to improve concussion protocols and assisting athletes with condition and nutrition, according to a press release. Currently president of Athletic Trainers Association of Florida, Nason spent 17 years as an athletic trainer at the Kennedy Space Center, providing care for employees and astronauts.
The agreement calls for Florida Hospital to work to reduce chronic absenteeism and encourage career paths in health care.
Subdivision ready for building
Pineland, 192-lot, single-family home subdivision site in Ormond Beach, has been sold for $2.5 million. The 157-acre tract is north of Airport Road and east of Interstate 95. The sale was coordinated by SVN Alliance principals Chris Butera and John Trost.
The seller was Ormond Pineland LLC, a Volusia County investment group, and the buyer was Forestar (USA) Real Estate Group, an affiliate of national homebuilder D.R. Horton.
"A key factor for the buyer was that this land is ready for immediate construction," said Trost.
 The inventory of single-family lots in this corridor is depleting quickly, Trost said. The average house/lot price for new construction in the area is greater than $275,000, with some topping $1 million, he said.
Visit www.svnflorida.com.
Nurses aid God's Bathhouse
The Halifax Health Nursing Vision 20/20 committee recently donated $250 to God's Bathhouse of Volusia, a non-profit organization that has a mobile unit to provide free showers, toiletries and clothing to homeless residents.  The nursing group has fundraisers to help hospital employees with nursing scholarships and local charities.
Visit www.godsbathhouse.org or call 717-5896.
Solar-Fit recognized
Solar Power World, a solar industry publication, has included Solar-Fit, of Daytona Beach, in its list of top solar contractors for the sixth year, according to a press release. More than 10,600 megawatts of solar power were installed last year in the United States, the release stated. Solar-Fit is an Elite Sunpower dealer for homeowners and businesses.