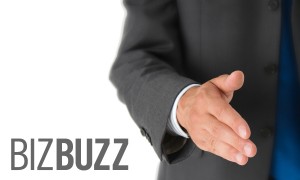 Also: Stonewood makes donation, Xcel announces new hire and company gets Navy contract.
Ormond Tia Cori's Tacos to close
Tia Cori's Tacos has announced that they are closing their Ormond Beach location on West Granada Boulevard at the end of October. The original Tia Cori's Tacos, located on Beach Street in Daytona Beach, will remain open.
The Ormond Beach location was a test market for a full restaurant, according to co-owner Corina Para-Ortiz.
"After nine months at the Ormond Beach location, we've realized that our niche market needs to be focused on the traditional taqueria style restaurant as we have in the Daytona Beach location," she said.
Call 947-4333.
Stonewood raises money for hospice
Stonewood Holdings Founder L. Gale Lemerand presented a check for $4,000 to Halifax Health Hospice at the Chamber of Commerce ribbon cutting for the Peach Valley Café West, 1185 W. Granada Blvd.
The donation was raised during the restaurant's pre-opening event to benefit the organization. The new Peach Valley West is the fourth Stonewood Holdings restaurant in Volusia County, joining the original beachside Peach Valley Café in Ormond Beach and Stonewood Grill and Tavern locations in Ormond Beach and Port Orange.
Halifax Health Hospice has provided end-of-life care since 1979.
Financial adviser joins Xcel
Xcel Wealth Management has announced it has welcomed Erick Palacios to the financial investment advisory firm.
Palacios has spent the last 11 years in the banking sector working with both community and large banks. Additionally, he spent several years working with a Fortune 500 company as a licensed financial advisor. Formerly of Palm Coast, he now resides in Ormond Beach.
He is treasurer for Ormond Beach Rotary Club, and serves on the board of Florida Hospital Foundation, Pine Trail Elementary PTA and Volusia County Finance Housing Authority.
H3 graduated from the University of Florida and earned his master's degree in business administration from Jacksonville University.
Visit xcelwealth.com.
Local company designs monitors for Navy
The United States Navy has contracted with CO2Meter Inc., of Ormond Beach, to provide carbon dioxide (CO2) monitoring devices for expeditionary, portable shelters. High levels of CO2 in enclosed areas have been shown to not only reduce personnel performance over time, but can indicate problems with HVAC fresh-air delivery systems.
"Satisfying a customer like the Navy is extremely difficult because of the strict budgetary and timing criteria. Our team was able to meet those challenges and deliver a product that exceeds their initial criteria," said Ray Hicks, president of CO2Meter Inc.
CO2Meter Inc. designs, manufactures and distributes carbon dioxide and other gas meters, sensors and indoor air quality monitors.
Call 872-7669.