On Labor Day, Sept. 4, OBTS Lion Alfredo Victoriano drove a pick-up truck loaded with tools and supplies from the Conklin-Davis Center in Daytona Beach to the Inglis Yankeetown Lions Club house in Yankeetown to help the community recover from Hurricane Idalia.
OBTS Lions Club also welcomed two new members: Carol and Rick Snyder, who were installed by Second Vice District Governor Maggiy Williams on her official visit to the club. 
On Saturday, Sept. 16, the two new members, along with four other club members, participated in the International Coastal Cleanup. Lion Mary Yochum was the coordinator for the event at Tom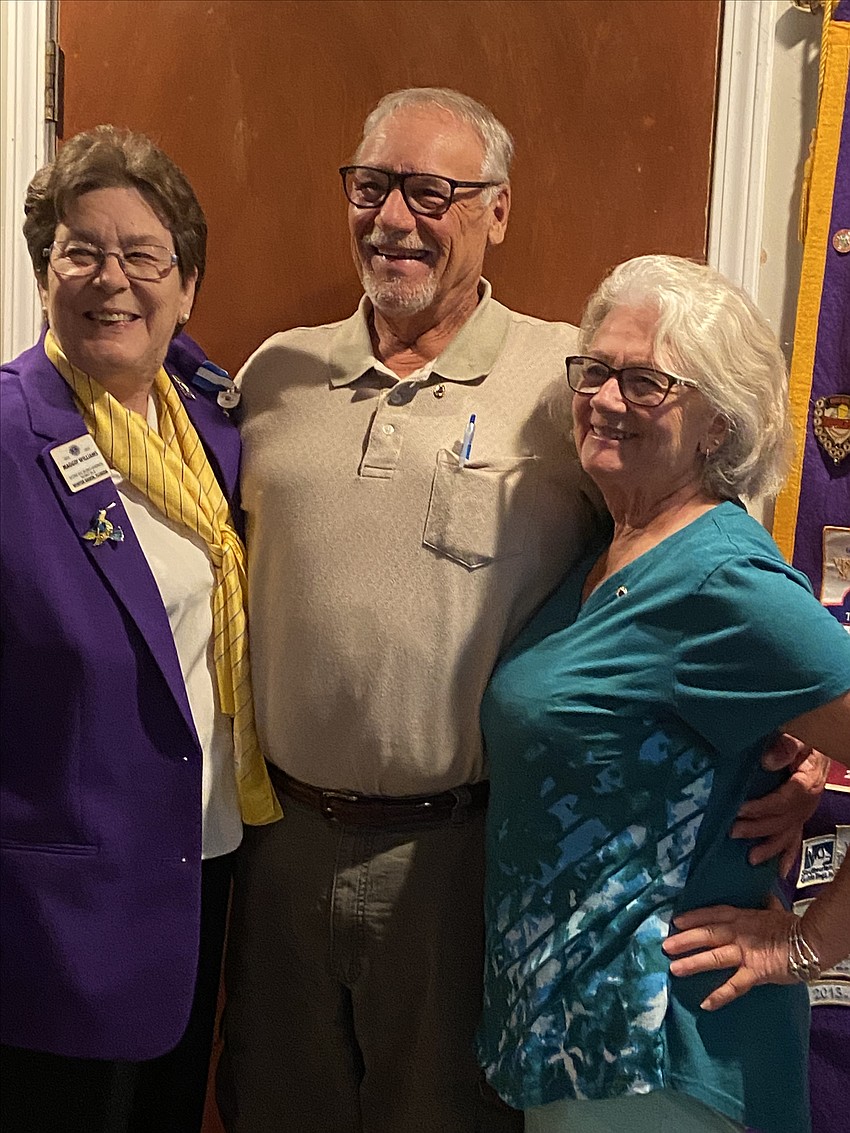 Renick Park. The Lions still had one section of A1A to complete after that and five members picked up that trash on Saturday, Sept. 23.
Past President Lion Greg Evans and his wife Dina attended the USA/Canada Lions Leadership Forum in Reno, Nevada. This is the largest Lions Club leadership training event in the world with over 70 seminar training sessions.
While at the leadership forum, Past President Greg Evans accepted a Model Club Award for the OBTS Lions Club. Each member fulfilled their Campaign 100 Model Club Commitment (each member donating to Lions Club International Foundation) in financial support.
For more information on the club, call 386-441-4421.