Three exceptional students who attend public and private schools in Flagler County have received Sheriff Rick Staly's "Great Kid Award." FCSO Youth Services Section Commander Jennifer Nawrocki presented each student with their award.
The "Great Kid" Award is presented every month during the school year to students who respect their peers, help others, work hard in academics, and represent themselves and their school well. The recipients are nominated by FCSO's School Resource Deputies and school employees. Commander Nawrocki kicked off the 2023-2024 school year by presenting all three awards to these deserving students on behalf of Sheriff Staly.
"I'm proud of these amazing students," said Sheriff Staly. "Congratulations to each of them for representing their schools and Flagler County so well. At FCSO, we are always looking for ways to recognize outstanding kids and highlight their good work and behavior."
Below is a summary of each student and why they received the Great Kid Award.
Rymfire Elementary School
The Flagler County Sheriff's Office recognizes Rymfire Elementary School student Alina Smalls for being a motivated, outgoing, and respectful 5th Grader, who greets everyone with a smile. She is helpful to her peers and embodies the skills and qualities of a true leader. FCSO recognizes Alina for working hard, being engaged, and making choices in her life that will serve her well into her future!
Indian Trails Middle School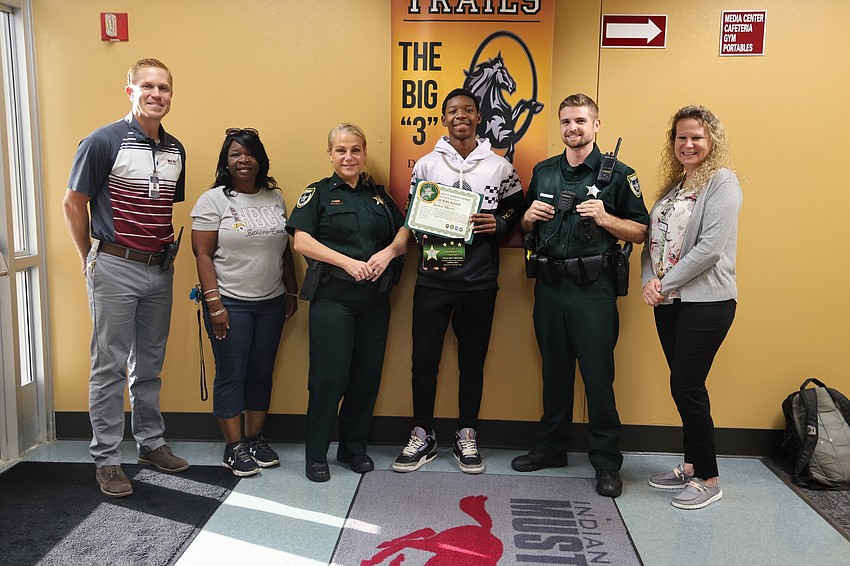 The Flagler County Sheriff's Office recognizes Jayden McCoy for being an exceptional student. He shows respect to his teachers and fellow students.  He's dependable, hard-working, determined to succeed, and sets a good example for his peers to follow. He exemplifies the true personality traits of a "Great Kid" and a great friend. We are lucky to have him as part of our school family!
Matanzas High School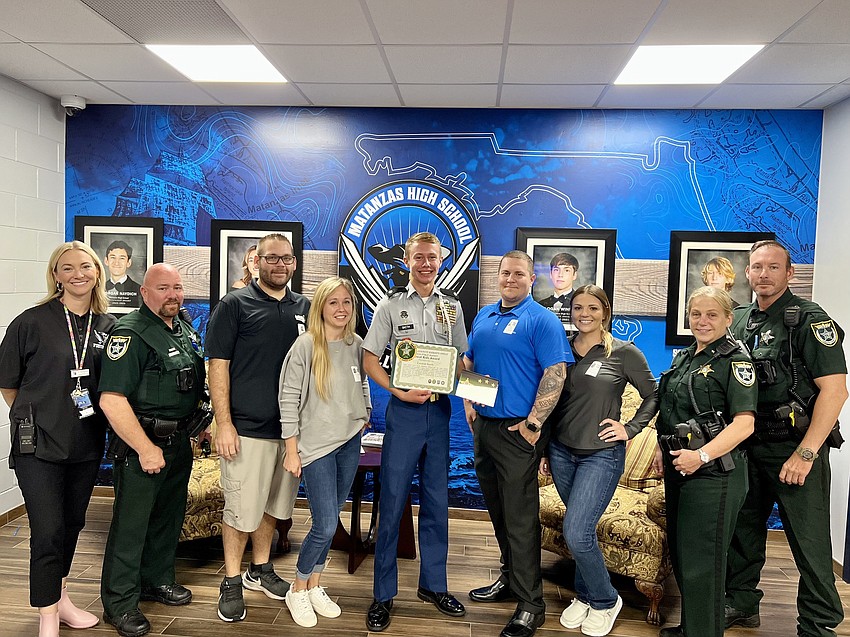 The Flagler County Sheriff's Office recognizes Cadet Landon Smith. Landon is an outstanding student who embodies many positive characteristics and possesses a mature sense of responsibility. He is presently serving as the Battalion Commander, a position normally held by seniors, and is still functioning as the Battalion S4. He works numerous community hours, eagerly assists new and veteran teachers, and serves as a role model for younger cadets. He is the definition of a Great Kid, and our community is lucky to have such an exemplary student!