SUPER DEBUT FOR FRESHMAN
The high school basketball season hadn't even started yet and Matanzas High School freshman Henry Robinson Jr. was already setting records. The 6-foot-7 Robinson scored a school-record 54 points in a preseason game against Yulee on Nov. 17.
Rya'Sir Jefferson added 17 points in the Pirates' 90-65 win. Robinson had 31 points at halftime. Matanzas opened its season on Monday, Nov. 20 at Jacksonville Mandarin.
FLAGLER BULLDOGS HEAD TO SUPER BOWL
The Flagler Bulldogs Youth Organization will send two tackle football teams to the Mid-Florida Football and Cheer Conference Super Bowl on Sunday, Nov. 26, at Daytona Stadium.
The 8U and 10U teams both defeated the St. Pete Lil Devils on Nov. 19 in Winter Haven to advance to the championship. The 10U team won 32-7, while the 8U team won 19-13. Both teams have been together playing flag and tackle football for the past four years, each winning a championship.
The Bulldogs' 6U, 12U and 14U teams also advanced to the playoffs.
For more information follow FlaglerBulldogsYouth on Instagram and Facebook.
ALRED TAKES OVER GIRLS LACROSSE TEAM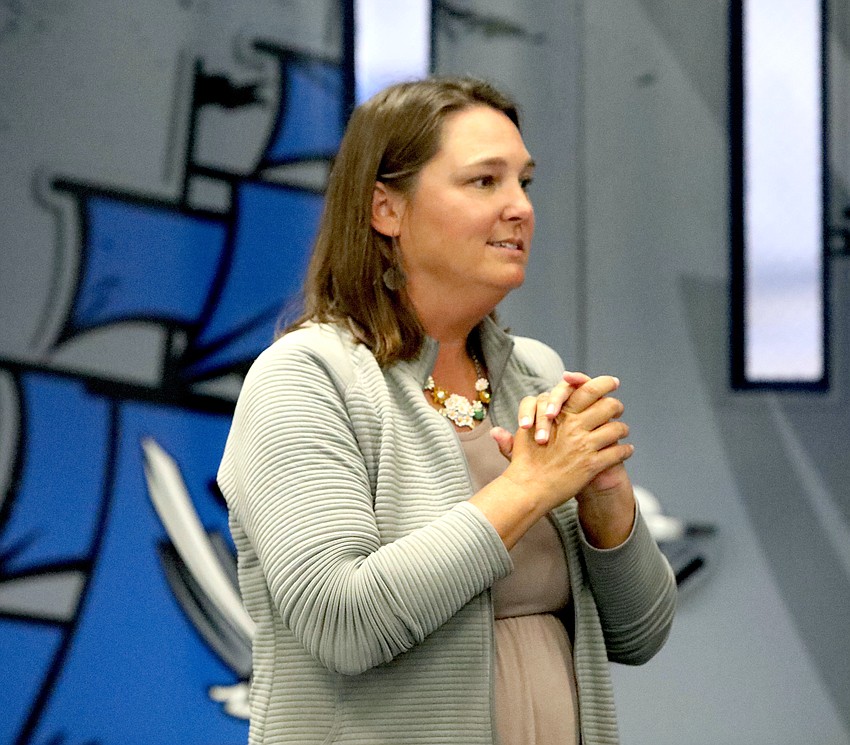 With her daughter on the team last year, Brandie Alred volunteered to be an assistant coach for the Matanzas girls lacrosse team. Having never coached or played lacrosse before, it was a learning experience for Alred.
She'll find out this spring if she learned enough to be the head coach. Alred, who is also the girls golf coach, replaces Jeff Goren on the lacrosse sidelines. Goren stepped down.
"I wanted to make sure the girls had a coach, and a team," Alred said.
She told athletic director Jordan Butler that she would take the job unless someone else came along. No one did. But Alred got lucky in finding two assistant coaches with experience: former Matanzas lacrosse player Taylor Janse, and Matanzas teacher Gianna Burke who also played lacrosse in high school.
Alred said she is committing long term to the position, just as she had when she took over the golf team nine years ago.
"I had never coached golf before either," she said. "I don't want to coach lacrosse just (to have a team). I think we'll be able to build the program."  
BASKETBALL SKILLS CLINIC
Legend Athletics Wrestling Club is partnering with Matanzas High School boys basketball coaches to present a basketball skills clinic for boys and girls in grades K-8 from 9 a.m. to noon on Dec. 9 at the Matanzas gym.
Coaches will include Matanzas head coach Henry Robinson and his son, freshman Henry Robinson Jr. All participants must hold an active AAU membership. To register, go to lengendathletics.org or email [email protected].
Email Associate Editor Brent Woronoff at [email protected]