Flagler Palm Coast junior Braedyn Wormeck placed 11th overall and was the second non-senior to cross the finish line in the Class 4A state boys cross country championship on Friday Nov. 18.
A week after running a personal-record 15:46.9 at the regional meet, Wormeck ran a 15:48.4 at the state championship course at Apalachee Regional Park in Tallahassee.
"His 15:48 was a lot more impressive than the 15:46 on the regional course (at New World Sports Complex in Jacksonville), which is a flat course," FPC coach David Halliday said. "His four best races were his last four races. We say you need to do it when it matters, and Braedyn takes that to heart. He was ninth in the region and 11th at state."
Wormeck led FPC to a 15th-place finish in the Class 4A boys race at the state championships.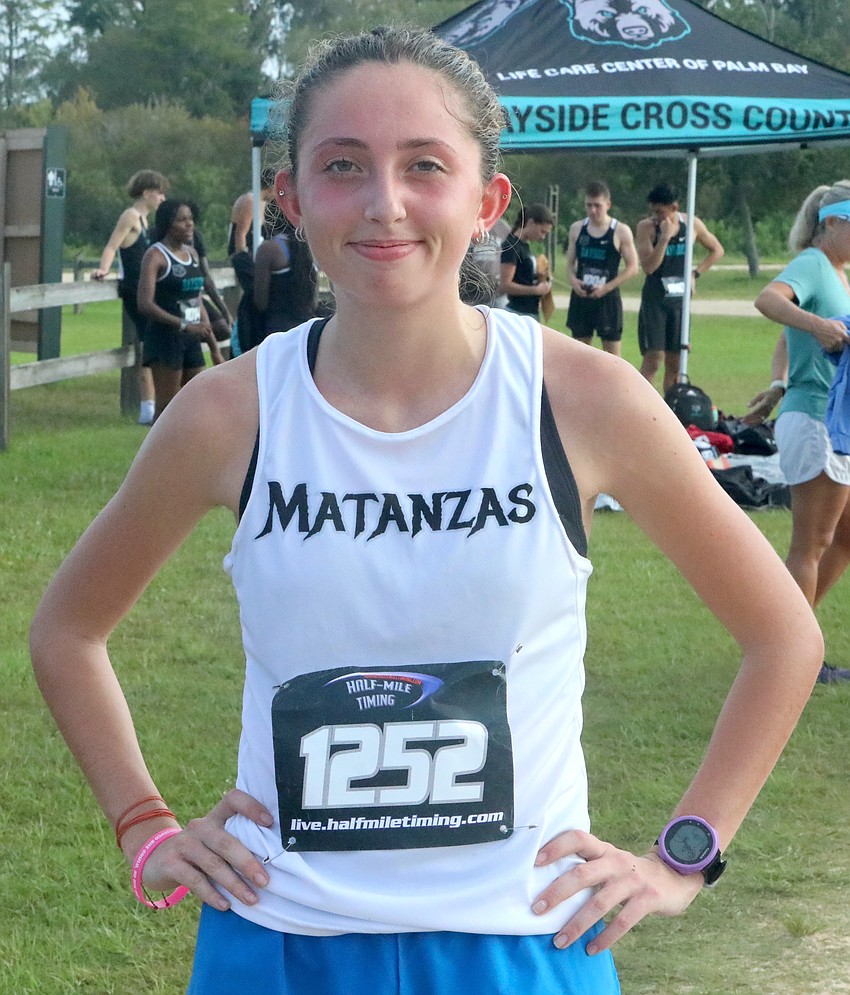 Matanzas placed 17th in the Class 3A girls race with senior Sierra Howard finishing 49th with her best time of the year at 20:13.7.
The first nine runners to finish the Class 4A boys race were seniors. Sophomore Gino Palazzolo of Gainesville Buchholz was 10th with a time of 15:45.1 with Wormeck finishing next.
As one of the top 15 finishers, the FPC junior received first-team All-State honors. Wormeck actually received the 10th-place medal because the sixth-place finisher was ineligible for individual awards because he had not run in the district race.
Hayden Herndon was the Bulldogs' second finisher in 87th place with a time of 16:52.2, almost 14 seconds better than his regional time. Justin Gilliam was 91st in 16:56.5. Evan Willians was 125th in 17:14.1, and Jack Gilvary was 132nd in 17:18.5, one second off his personal record.
Five of the Bulldogs' seven runners, including Herndon, Gilliam, Williams, Gilvary and Kamron Davis, were seniors competing in their final high school cross country meet.
"It was a bittersweet day for the seniors," Halliday said. "Their freshman year was in the middle of COVID. But they finished with to back-to-back state meets and back-to-back Five Star (Conference) championships."
Senior Nina Rodriguez finished second among the Matanzas runners with a time of 21:08.6 for 86th place. Senior Chloe Irving ran 22:00.2 for 125th place. Freshman Noemi Malikowski was 141st in 22:13.18. Junior Maria Phillips was 155th in 22:32.8.
Matanzas senior Christian Norfolk qualified individually for the Class 3A boys race and ran 17:21.4 for 89th place.
Senior Chris Murdock of First Baptist Christian in Bunnell and junior Matt Gazzoli of Father Lopez each qualified individually in the Class 1A boys race.
Murdock ran a personal record 17:04.2 to finish 39th, Gazzoli ran 17:08.2 to finish 41st.
Former Seabreeze runners Mackenzie and Arianna Roy placed fourth and fifth, respectively, in the Class 4A girls race. Mackenzie Roy finished in 18:42.3, while Arianna crossed in 18:45.2. The twins, who are now with Spruce Creek, qualified as individuals.