Christopher Preveziotis 
Branch of Military: U.S. Air Force
Dates of Service: 1990-1994, 2001-2017
Rank/Occupation: Technical Sergeant/Health Services Management
Hometown: Voula, Greece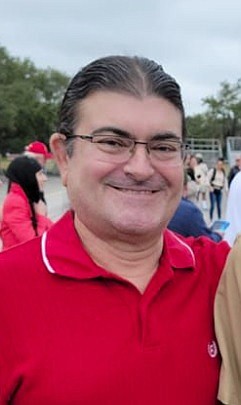 Christopher Preveziotis served his country for 20 years in the U.S. Air Force. The son of an Air Force Office of Special Investigations agent, he was born at Seymour Johnson Air Force Base, North Carolina. He was destined for military service. Both his parents were of Greek origin, so Preveziotis was living in Voula, Greece when he initially enlisted in the Air Force. During his first active duty tour, he served in support of Operation: Desert Shield/Desert Storm. He had a seven-year break in service but returned to active duty in 2001 and served in support of the Global War on Terror. For his honorable service, Preveziotis was awarded the following decorations: the Air Force Commendation Medal, Air Force Achievement Medal, National Defense Service Medal, and Global War on Terrorism Service Medal. Preveziotis and his wife, Xeni, have been married 22 years, and they moved to Palm Coast in 2018 to raise their three children. Preveziotis is a member of Disabled American Veterans, Chapter 86, and serves as their sergeant at arms.
Need help with Veteran Services?
For information about support organizations and resources available to veterans, call 386-313-4014.