Two events to help raise awareness and funds for Christmas Come True are scheduled for Saturday, Nov. 18.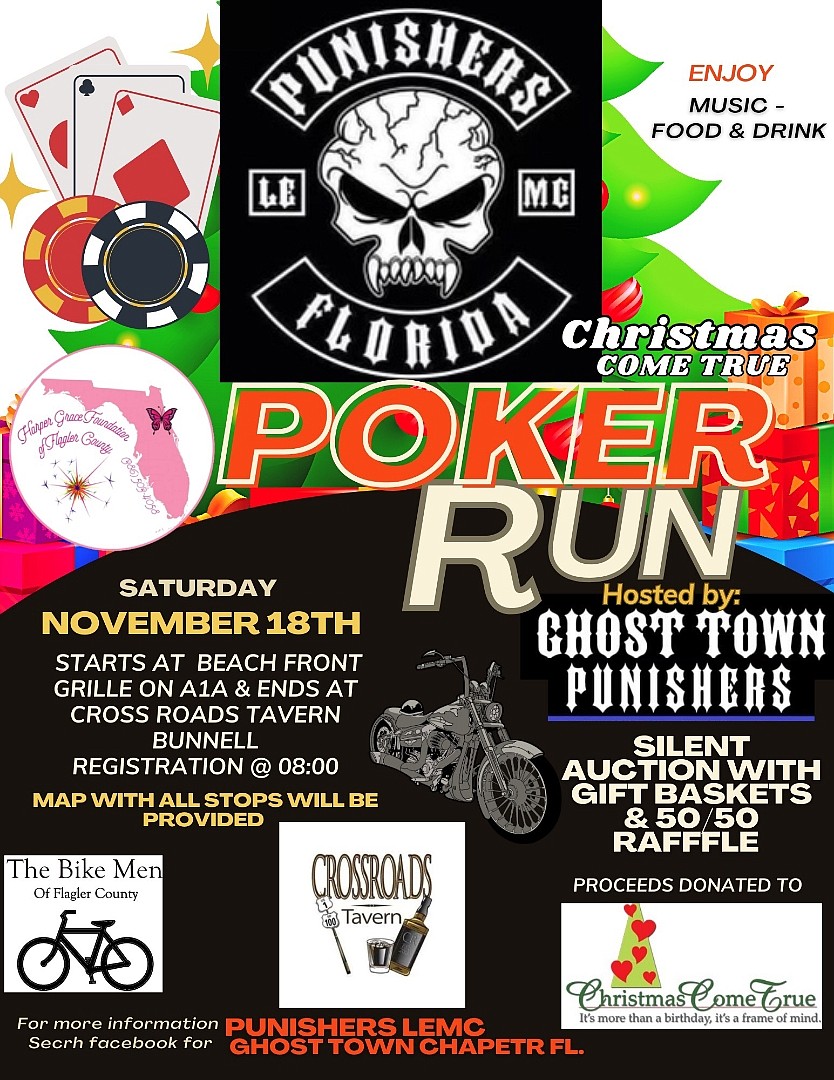 The Punishers LEMC, The Bikemen of Flagler County and Crossroads Tavern are hosting a Poker Run. Registration is at 8 a.m. at Beach Front Grille and ends at Crossroads Tavern with a silent auction, 50/50 raffle, food and more. All proceeds are donated to Christmas Come True. 
Bartletts Gatherings & Gourmet at 5386 Ocean Shore Blvd. in the Hammock is having an evening event from 6 to 9 p.m. with raffles, music by SoulFire and more to help share the joy of a Christmas dinner, new clothing, toys and gifts with a Christmas stocking for Flagler County children. 
Christmas Come True is helping more than 160 families with 460-plus children this year, according to a press release.
"This is our 14th Year of helping these families in (Flagler) County," Christmas Come True founder Nadine King said. "We have so many families (over 60%) that have children with health issues and or parents/grandparents that have health issues."
The families the organization helps at Christmas time and year-round are not only struggling to stay above water, but many are on the verge of homelessness, King said.