Richard and Jennifer Viveiros  wanted to start a traveling youth flag football team with a different take than most travel teams.
They didn't want to choose the best players who always got picked first. They wanted a team for "boys and girls who never got picked for anything special," Richard said.
They began the Florida Warriors with a coed 12U team in Flagler County and recently added a 10U all-girls flag football team. They plan to bring three teams, including a 13U coed team, to a tournament at Disney's ESPN Wide World of Sports in January.
"We didn't know it was going to become what it is," Jennifer said. "We had seven kids when we started, and we'll have 20 to 30 kids when we go to Disney. It's exciting and scary at the same time."
The Warriors' 12U team has played in two leagues. They finished third in the St. Augustine Toros league and second at the Under Armour Under The Lights league in Lake Mary. They also competed in the Disney tournament last January and in a tournament at Raymond James Stadium in Tampa.
They won an Unk Sports tournament in Zephyrhills two weeks ago. It was their first tourney title.
The Viveiros say they have paid most of the expenses for the team, although a local business sponsored their two-day stay at Disney last January.
"We took kids that wanted to do something different, rather than playing the same kids all the time. We wanted to travel to different tournaments, so we could expand their level of play," Jennifer said.
ROBINSON PICKED FOR IFL HONORS
Former Flagler Palm Coast  football star Jimmie Robinson has had a stellar rookie season in the Indoor Football League.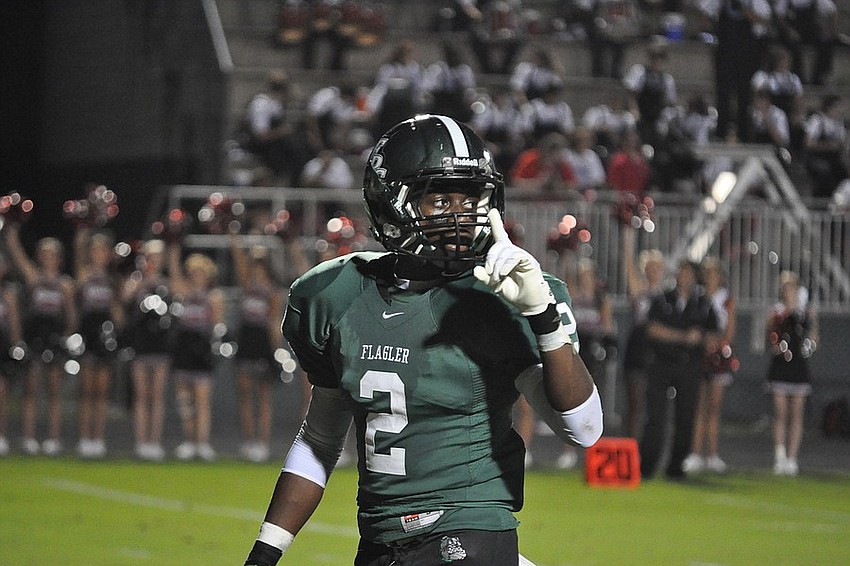 Robinson, who played for the Massachusetts Pirates this season, was selected to the IFL's All-Rookie team and was also named All-IFL Second-Team Offense as a kick returner.
The 5-foot-8, 180-pound  Robinson led the league in rushing with 915 yards in 14 regular-season games. He returned 37 kickoffs for 783 yards (21.2 yards per return) with three touchdowns.
Robinson was a two-time Football Championship Subdivision All-American with Bethune-Cookman University.
NIKKI HAGSTROM TO LIFT FOR TEAM USA
Nikki Hagstrom, the wife of FPC weightlifting coach Duane Hagstrom, has been selected by the United States Powerlifting Association to be a member of Team USA at the International Powerlifting League's world championships Nov. 16-19 in Eugene, Oregon.
Team USA will consist of six women and six men competing in the Open Class Raw FullPower category.
"This is a huge achievement," Duane Hagstrom wrote on Facebook. "I'm a proud coach and husband."
Email sports news and results for Brent Woronoff at [email protected].