Hurricane Ian is pushing northeast into the Florida peninsula after striking the Tampa Bay area as a Category 4 storm. 
The hurricane brought storm surge inundation 12-18 feet above ground level along the southwest coast from Englewood to Bonita Beach, according to the National Hurricane Center.
The east-central coast is expected to see hurricane conditions overnight and into Thursday, with heavy rainfall into the weekend.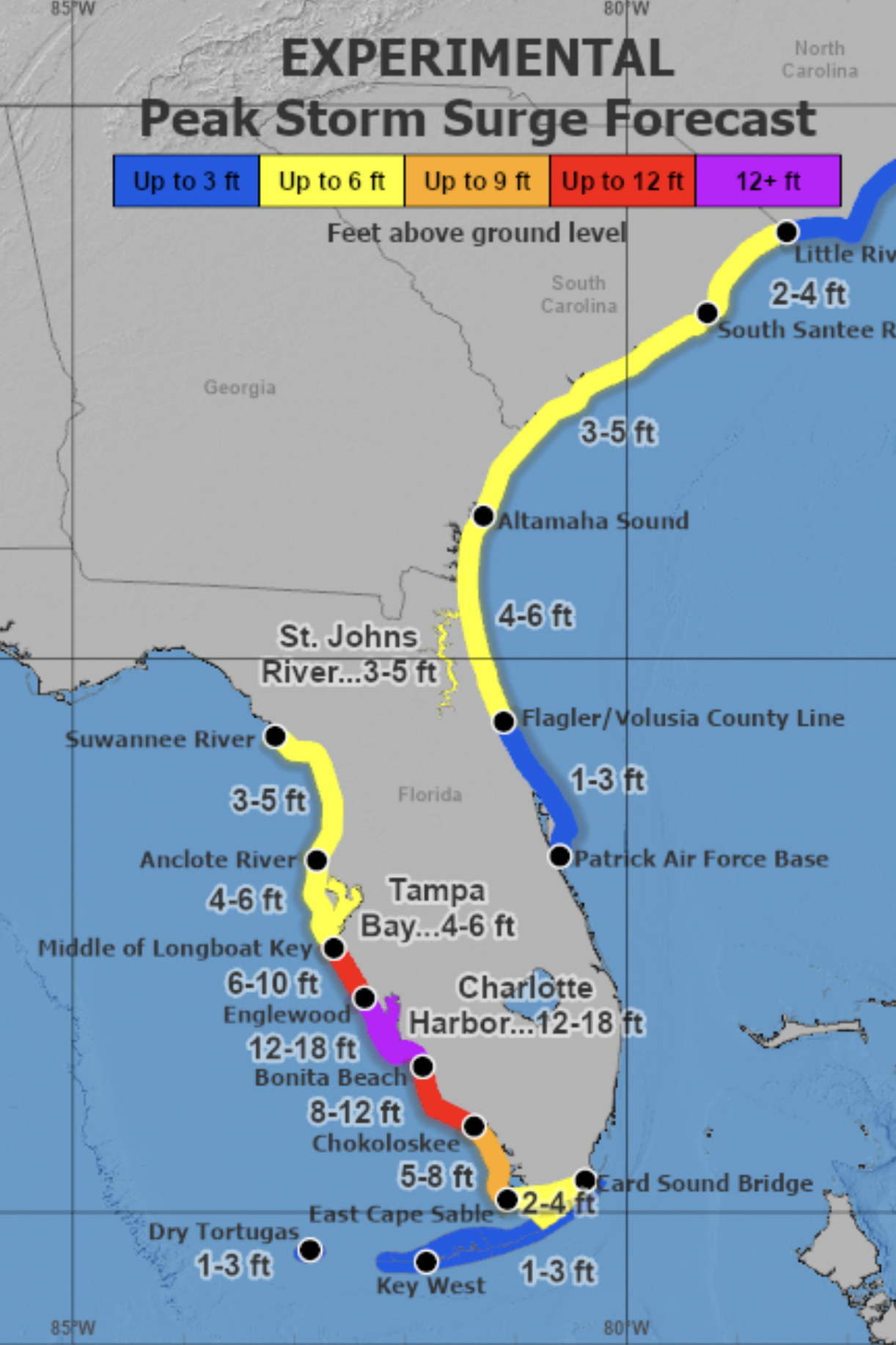 The Flagler-Volusia area is expected to get 10-20 inches of rain, with portions of Volusia getting more than that, according to National Hurricane Center projections
Officials have warned of potential flooding from rain and storm surge in both counties.
Flagler County is expected to see peak storm surge 3-6 feet of above ground level, while Volusia is expected to get peak storm surge up to 3 feet above ground level.
The storm is expected to weaken to a tropical storm before exiting the state's east coast around New Smyrna Beach and then turning north.
A countywide curfew is in effect in Flagler County and in Volusia County from 8 p.m. Wednesday to 7 a.m. Thursday. For details on the curfew in Flagler County, click HERE; for Volusia County, click HERE.