Retired U.S. Marine Corps Sgt. Major Matt Putnam may not have been in New York when the twin towers fell on Sept. 11, 2001, but he, along with thousands of other service members, bore the weight of the aftermath. 
He remembers watching the news of the events of 9/11 from the the Marine Corps Recruit Depot in Parris Island. It had been a day of high activity — a staff sergeant at the time, he was going through drill instructor school. The new recruits were completing their final challenge before graduation: the Crucible, a grueling 54-hour field exercise that Putnam said operates as a"gut check" before they are officially known as Marines. 
But on that day, the recruits didn't get to finish their challenge. Instead, they were called back to the training base using the sirens that typically signaled lightning within 5 miles of the base. Except, initially, no one knew why they were going off; Putnam recalls there wasn't any bad weather in the area.
"Basically, everything stopped," he said. "And that just wouldn't happen at a recruit training."
Putnam, who moved to Ormond Beach after retiring from the military in 2019, remembers the sense of shock at the inactivity. In 2001, he'd been a Marine for about 12 years, and nothing like that had ever happened before. 
He didn't know then that day would trigger a 20-year-long war, one that he would spend five years of his own career fighting.
Remembering the casualties
On Sept. 11, 2001, 2,996 people died when four planes — American Airlines Flight 11, United Airlines Flight 175, American Airlines Flight 77 and United Airlines Flight 93 — were hijacked by al Qaeda extremists. The first two planes crashed into the twin towers of the World Trade Center complex in New York City, The third plane crashed into the Pentagon, and the fourth crashed in a field in Shanksville, Pennsylvania. 
At the World Trade Center the casualties included 343 firefighters and paramedics, 23 New York City police officers, and 37 Port Authority police officers.
In fire service, 9/11 is a day to think of those individuals, said Ormond Beach Fire Chief Richard Sievers. 
"Even though it's 20 years later, we don't want to forget that, and how terrible that was for our service, and really for our country," he said.
It's why he, along with other local firefighters and first responders, will be participating in the city's memorial bridge walk on Sept. 11. Sievers and his firefighters will be wearing full gear. 
Joining them will be Ormond Beach Police Chief Jesse Godfrey, who said the sacrifices made that day by first responders should be honored. They all woke up that morning and were ready to do their job.
"It's always in the back of your mind as a first responder that today when you walk out of the door could be your last," Godfrey said. "You hear it all the time and we all know that, but we don't plan on that."
'It chilled me'
Air Force veteran and Ocean Art Gallery owner Frank Gromling hosts a 9/11 remembrance ceremony every year. It's an event often accompanied by bagpipes and guest speakers. Last year, one of them was retired U.S. Navy Capt. William Toti, a local 9/11 Pentagon survivor.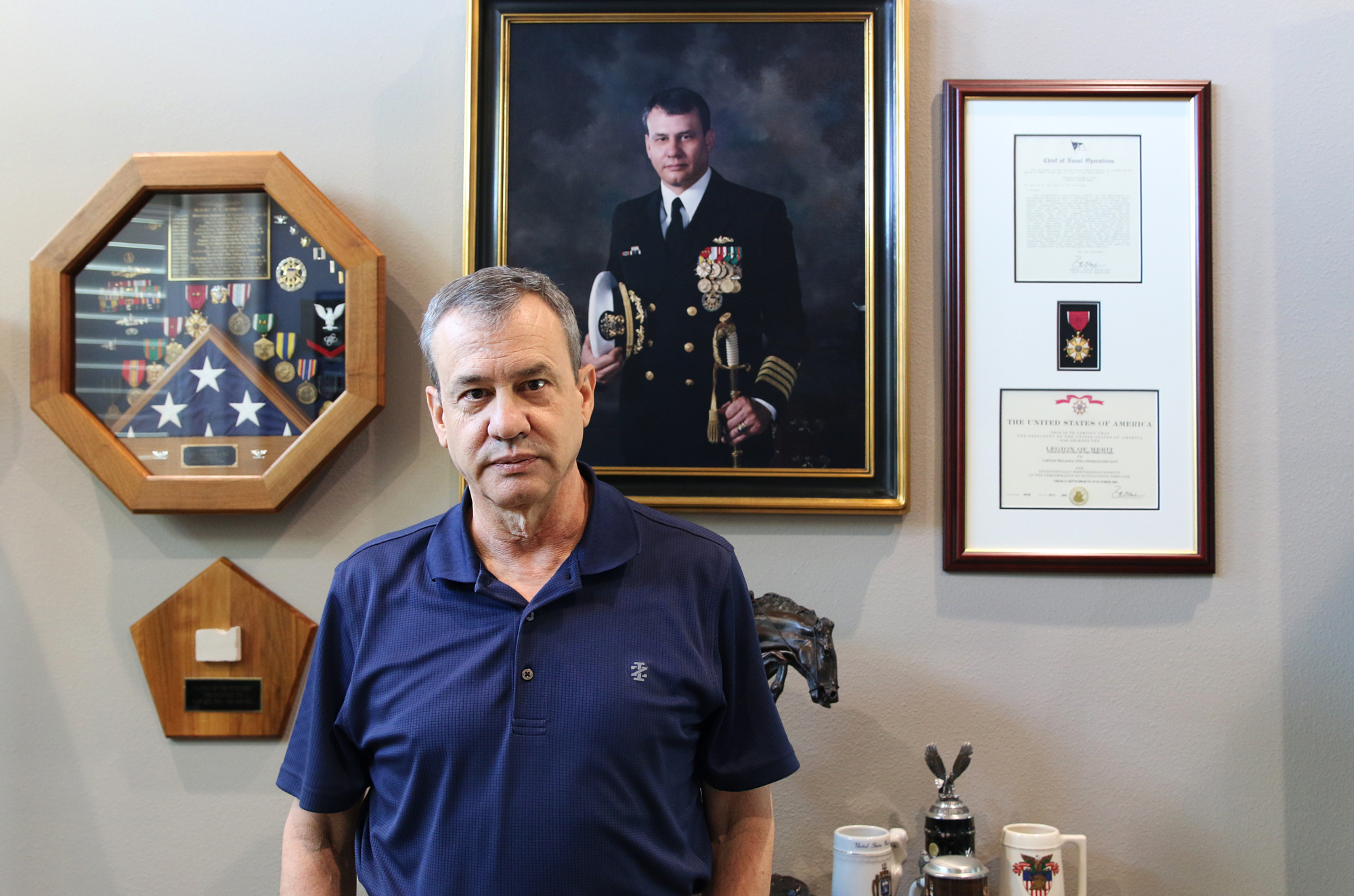 For Gromling, who was involved in counterinsurgency efforts when he was in the military, 9/11 is a day to never forget for multiple reasons. 
"My belief is simple — that we as Americans need to remain aware and alert to the nature of the threat and honoring the lives that were lost, the lives that were affected by injury, and the families of those people who were damaged," he said.
On Sept. 11, 2001, he watched the entire sequence of events on TV at home with his wife. 
"It chilled me at that time, and it chills me to remember that time," he said. 
His stepson volunteered for the Army soon thereafter, and he was deployed to Saudi Arabia where he served as a bomb disposal technician. He was later sent to Iraq. Gromling and his wife spent a lot of time praying for him, and their son came back. 
He holds the annual 9/11 remembrance ceremony in honor of the people who were affected.
"All of these people are heroes in my mind," Gromling said.
What came after
Following the events of Sept. 11, 2001, the spirit of volunteerism greatly increased in first responders, said Godfrey, who was a police officer with Daytona Beach Police Department at the time. Everybody wanted to do something.
He saw an America that came together. 
"We wanted closure," Godfrey said. "We wanted to know what happened and how did it happen, and when I think about it today, I still think of all the families."
It's something that makes him emotional, and why he participates in events like the Police Unity Tour. 
"We should never forget them," said Godfrey, choked up. "That's why we do it. We don't forget them. They didn't die in vain. Never."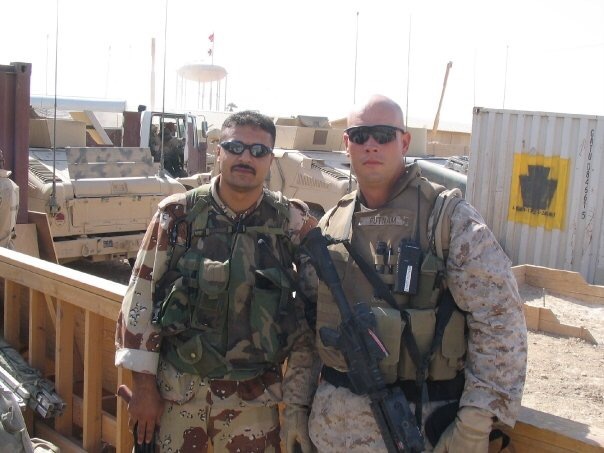 For about a year after 9/11, Putnam, who is a member of veteran organization Team Red, White and Blue, saw an increase of people joining the military. Prior to the attacks, the military had been seeing a lull in enlistments. The terrorist attacks changed that.
In 2003, he was part of an advisor team that was deployed to Iraq. They lived with the Iraqi military, trained them and witnessed how their culture functioned. 
Then on Aug. 23, 2004, he and a fellow sergeant were with Iraqi soldiers as they escorted representatives of some American government agencies when his sergeant was shot. He died in Putnam's arms, and then Putnam himself was shot in the chest. 
After his recovery, he completed another 14 months in Iraq followed by two later deployments to Afghanistan. In total, he served five years in Afghanistan and Iraq, and in that time, he lost a lot of soldiers. The sergeant that died in his arms in 2004 wouldn't be the last service member he held as they took their last breaths. It wouldn't be the last he held as they lost limbs. 
There were times he thought he wouldn't make it home. But he did.
20 years is a long time
The recent collapse of the Afghan government, allowing for Taliban fighter to take the capital, following the the U.S.'s withdrawal from the country, has affected many vets who served there, Putnam said. Unfortunately, it didn't come as a surprise; he suspected this would be the outcome all along. 
"There's a lot of people that have sacrificed a lot," Putnam said. "There's a lot of families out there that no longer have anybody and particularly with what's going on right now, you really do wonder if it was all worth it."
Twenty years fighting a war is a long time, he added.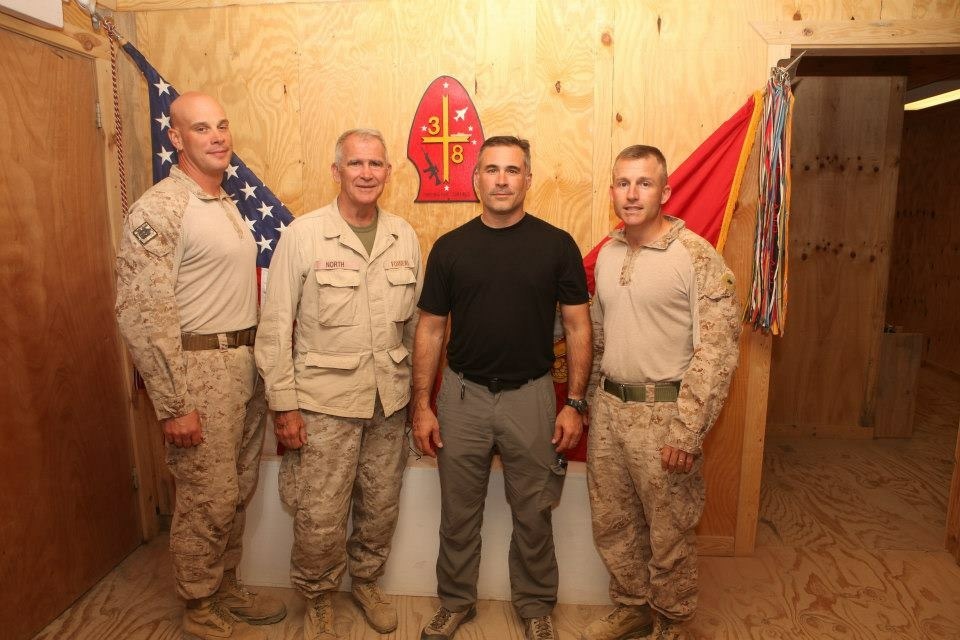 "What's done is done, but I still have a lot of friends that are in (the military), and a lot of veterans that I'm still in contact with and I don't know a single one that's not having a difficult time right now in their own mind coming to grips whether it was all worth it or not because of the outcome," Putnam said.