Now that all invasive plants have been cleared at Vadner Park, which will soon be the city's first all-native plant park, the Garden Club of the Halifax Country is welcoming donations from the community as the project enters its next phase. 
Though delayed due to COVID-19, a conceptual landscape plan and list of native plants and trees have been presented by the project's landscape architect Jake Stehr, of Zev Cohen and Associates, and are under review by both the Garden Club and the city of Ormond Beach. The landscape plan includes a wildflower meadow, a permanent seating area, a water feature, an arbor, crushed shell pathways and a native azalea room, according to a press release. 
Stehr has estimated a cost of $60,000 for the 43 trees and 522 shrubs to be incorporated into the design. Some of the native plants to be included are Red Mulberry trees, Live Oaks, Southern Magnolias, wild azalea, and dwarf shillings holy shrubs. 
"It's going to be such a gift to the community," said Muffi Chanfrau, Garden Club member and finance and fundraising coordinator for the Vadner Park project. 
The total project cost is about $153,000, and so far, the Garden Club has raised $80,000 thanks to grants and donations, from the club members as well as the city, community, state and national organizations. Of that sum, $40,000 has been designated for fencing, lighting, seating and the water feature.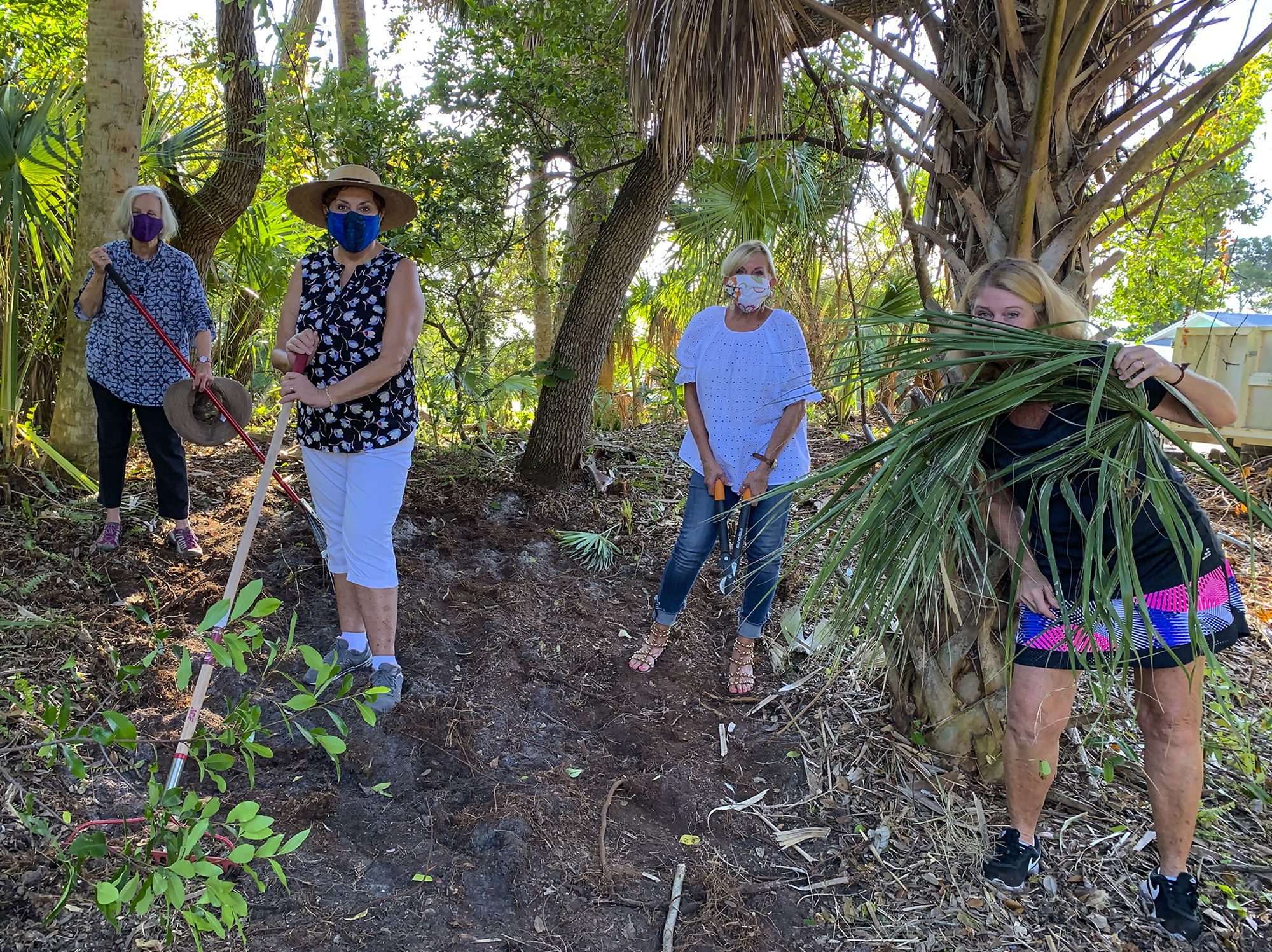 The club is also a finalist for a grant by the Garden Club of America, guaranteeing them at least $10,000 in funding. The first place winner will take home $30,000, though that won't be announced until April.
Lori Tolland, Garden Club member and Vadner Park Committee chair, said the experience in partnering with the city has gone well. Beyond the park being an example of all-native landscaping, she's hoping it will also showcase the benefits of similar partnerships.
"It's been truly a good partnership, and I think a really cool thing is how you can put a private and public entity together, and what you can create when everybody is willing to put in a little effort in," said Tolland, who also serves on the city's Planning Board.
The Garden Club is aiming to begin planting in late summer or early fall, in the hopes of opening the park shortly afterward. Chanfrau said the park will be a place of tranquility, and hopes people will be inspired to plant native plants in their own backyards. 
"This small little area will make a great impact, but not as much as the education about what we're doing," Chanfrau said.