Mainland softball has been in rebuild mode for the past several years. The Buccaneers went 2-20 in head coach Kelsey Moskovits' first season leading the team. However, the Buccaneers kicked off the 2020 season with a season-opening victory over rival Father Lopez the afternoon of Thursday, Feb. 20, at Father Lopez Catholic High School.
The two teams battled inclement weather, with a steady rain pouring over the field through the latter parts of the contest. 
The Green Wave took an early 2-1 lead in the first inning, but the Buccaneers rallied off four runs in the second frame. After a 1-run third inning, the Buccaneers tacked on three more runs in the fourth.
Mainland was up 9-6 in the fifth inning before the game was decided due to the weather and darkness (Father Lopez has no lights on its field).
The Buccaneers (1-0) will play crosstown rival Seabreeze at 4 p.m. Thursday, Feb. 27, at Mainland High School. The Sandcrabs opened the season the afternoon of Wednesday, Feb. 20, with a 19-4 loss to DeLand.
Seabreeze qualifies nine wrestlers for regionals
Seabreeze's wrestling team had three champions at 2A-District 4 tournament, held the night of Wednesday, Feb. 20, at Matanzas High School. Joe Kent (113), Victory Lipsey (160) and Caiden Patton (195) each won their respective weight classes, and nine Sandcrabs wrestlers qualified for the regional tournament.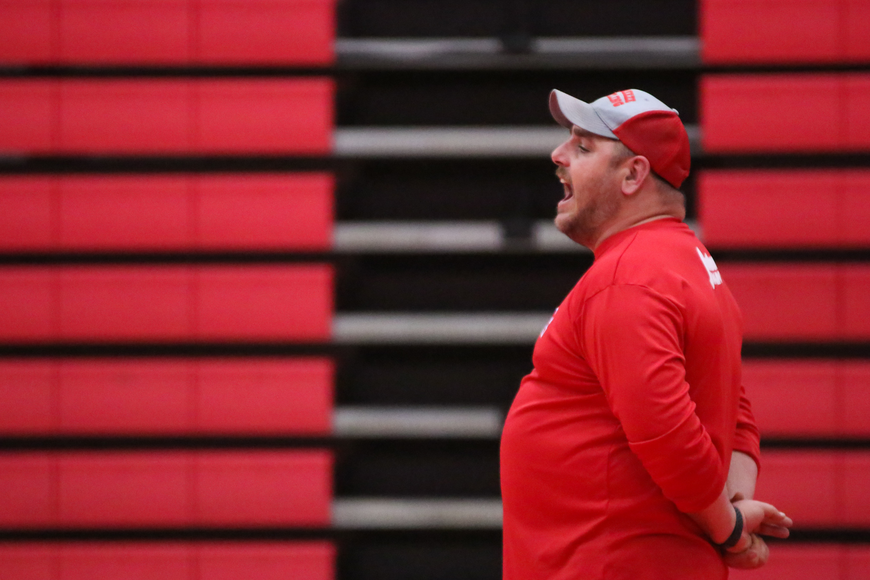 Kent had pins over New Smyrna Beach's Susan Pacini and Matanzas' Henson White. He beat Deltona's Kevin Kerns before taking a 13-10 decision for his first district title.
Lipsey won his second district title with a semifinal pin over New Smyrna Beach's Braden Sullivan and a 6-4 championship decision over Matanzas' Tristian Williams.
Patton won his first district championship with pins over St. Augustine's Jaquan Whitty and New Smyrna Beach's Austin Mitchum. He then took down Mainland's Doug Dittmer 6-4 in the championship round.