Ian Ham is the athletics director at First Baptist Christian Academy — a position he's served in for almost two years. Ham, who has been at the school for three years, is also the head coach of the Crusaders' baseball team.
He recently spoke with the Palm Coast Observer about the growth of FBCA's athletics department, the Crusaders' recent success and and challenges, and what he hopes to achieve as the school's AD. Here's what he had to say.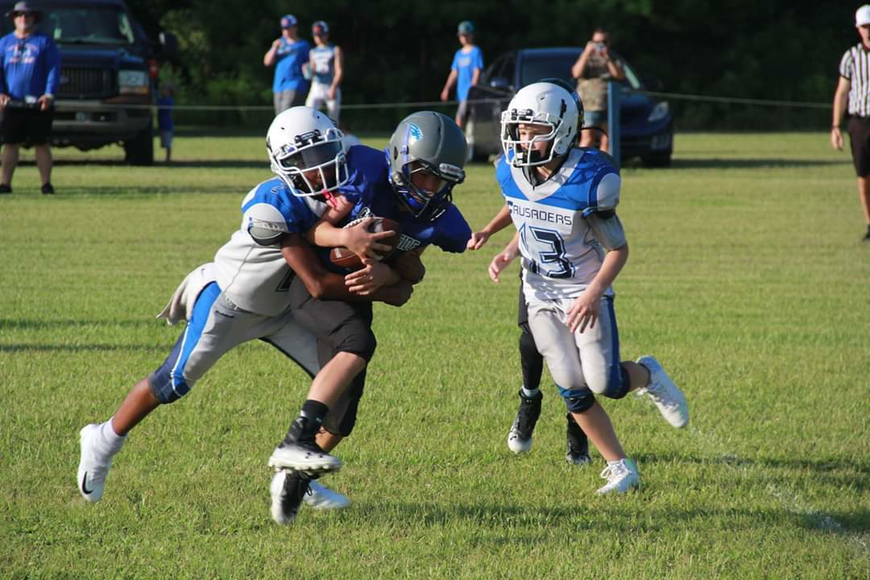 Q: At this point in the school year, how would you assess how FBCA teams performed during the fall and winter seasons?
It was a growing year for our football team. We had several seniors graduate and had some transfers. We had a bunch of eighth-graders running around. It was a lumps-taking year. They pulled out one game, but they had to gut it out. But fall sports went well. One individual in particular: Peter Hopfe from cross country. He separated himself as a freshman last year, but this year as a sophomore, he was always competing in the top of the pack in all his races. He really stood out. As for winter, it just ended for us with wrestling and boys and girls basketball. Our wrestlers didn't do quite as well as last year. Our girls basketball team won more games this year than they have the previous two years combined. We beat Halifax Academy for the first time and we beat First Coast Academy on a buzzer-beater. They boys team had a growing year, too. 
Q: You hired Damon Stephenson, who was a member of four-consecutive Big South Championships and NCAA Tournament appearances at Winthrop form 1998-2002 and most recently coached professionally in New Zealand, as the boys basketball coach. What's it like having someone with that kind of background and experience to lead a team?
He's from St. Augustine originally. He wanted to be back in the area for his kid, and he walked in our doors one day this past summer. We were down a basketball coach, and I had no idea who was going to coach. He walked in for a tour of the school for his sixth-grade son. He said he'd help out any way he could, and he sent me his resume. It's to the point now where we're getting a lot of buzz from international kids who are trying to come here to play basketball. He's brought a big buzz with basketball.
Q: What's it like for a small school like FBCA to draw interest from international student-athletes?
It's cool. One of our big missions is to leverage sports for Christ. I played college baseball, a lot of our coaches played at a high level. I know from personal experience: Having the opportunity to use sports to influence kids is really the reason why we're doing this. 
Q: Are there any new projects you're working on?
Boys basketball is really the one that we're toying with. For bringing in international kids, it's really difficult to keep it within the parameters of the Florida High School Athletics Association. Obviously, we're not going to do anything that gets us into trouble or make it unfair for us to compete. We're toying with the idea of where we'll have a local team still and be able to service those international kids. We're trying to see how to do it the right way.