Ormond Beach could soon see more vibrant colors in its downtown district, as a mural program is now officially underway.
The program was approved by the City Commission in May, and anyone who owns a business in the downtown, or is a merchant with building owner's approval, will be able to commission a mural. The Ormond Beach Arts District Mural Committee will be aiding in the process, and their role will be to review and approve mural art before it comes to the City Commission for final approval. Those seeking to commission a mural can select an artist from a registry established by the Arts District, or propose a new one. Artists must have completed mural projects in the past.
"We want thing that are going to add to the attractiveness of the downtown," said Julia Truilo, Ormond MainStreet executive director.
There are no style restrictions for murals, though Truilo said art is more likely to get approval from the committee if it is "neighborhood sensitive." Murals may also not contain any words or numbers, since that is one way the city is distinguishing murals from signs. 
Ormond Beach artist Beth O'Connor is one of the artists on the Arts District's registry, and she recently completed a mural of a hummingbird in the rear of the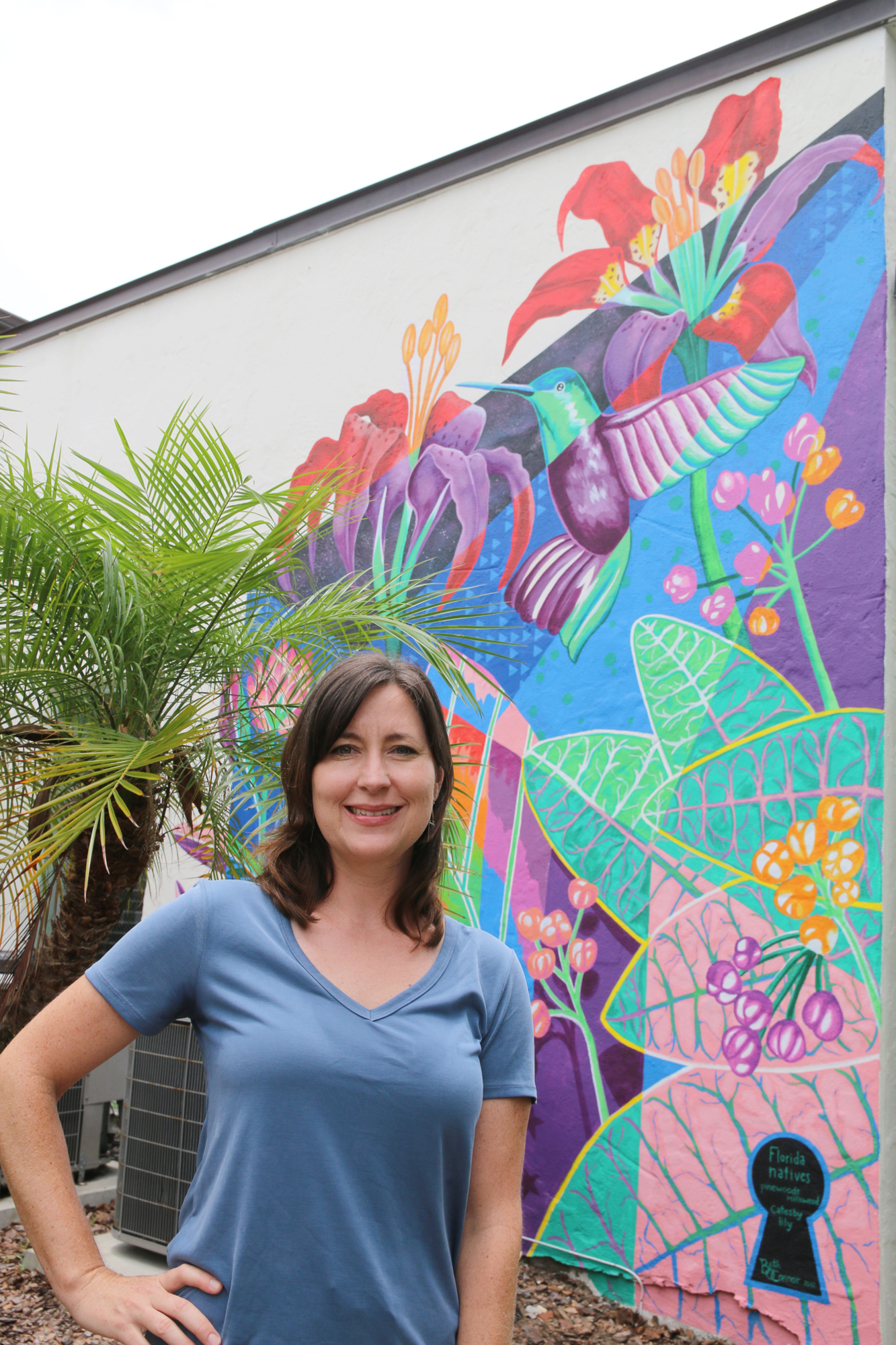 Frame of Mind building. Over the last 13 years, O'Connor has painted over 50 murals, and said the new program is great for the city.
"I feel like it brings a better experience to the area — like a more enriched experience," she said.
Art brings tourists and residents alike to the area, and she said it enhances the community as well. She hopes other business owners embrace the concept and commission artists to bring public art to the downtown.
Later this year, O'Connor will be working with the Girl Scouts to paint a mural at the Environmental Discovery Center's butterfly garden.
Public art catches the eye and imagination, Truilo said. In the Eu Gallie Arts District in Melbourne, Truilo said a mural of a giant shark has become very popular despite initial opposition. Part of the joy of public art is that it "acts as a surprise to your vision," she added. 
After years of driving through the same downtown, people stop seeing things around them, Truilo said. She believes murals can change that.
"It makes you remember that this is a place that you want to come to," Truilo said. "That you want to spend some time and enjoy what there is."
To download an application package, visit https://www.ormondbeach.org/DocumentCenter/View/15500/Mural-App-Pkg-final---fillable-form?bidId=