After a $3.6 million-dollar capital campaign, the main campus of the Halifax Humane Society has been renovated and is now ready to serve Volusia County, according to a press release from the organization.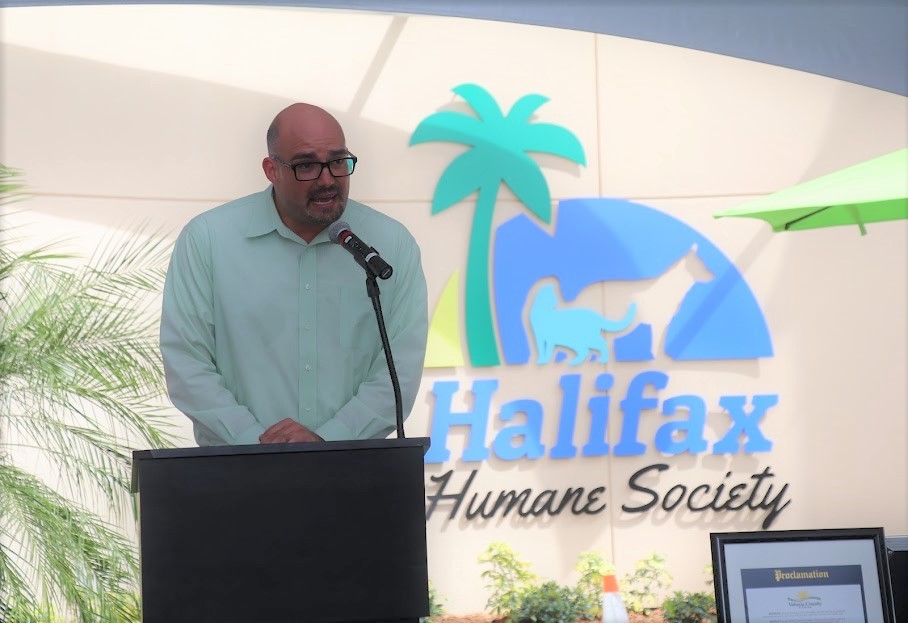 "Thanks to the diligence of the Capital Campaign committee, and the leadership of Capital Campaign Chair Nancy Lohman, the reimagined facility has come to fruition," said CEO Miguel Abi-hassan recently. "Construction commenced October
2018 and the final touches are currently in progress. The renovation will enhance services for the public with the addition of "Meet your Match" rooms, a newly renovated education room and customer areas. The project is the third of two prior phases which included renovated adoption kennels, a dog park and the Culler Boarding/Grooming Center."
Nancy Lohman, capital campaign chair, said the renovation project speaks to how the community cares for animals and what type of experiences the community wants families and children to have.
"It is a statement about us, our city and our quality of life and we have made that statement at one of the prime Gateways to our community," she said.
Barry KuKes, Community Outreach director, said that even the employees who have lived through the year-long renovation are in awe of the result.
"The goal is to increase adoptions and find more animals forever homes," he said. "A modern, updated facility will bring more people to see more animals."
The grand opening was June 29. Halifax Humane Society is located at 2364 LPGA Blvd., Daytona Beach.