Nine volunteers from AmeriCorps lent a hand to the Ormond Memorial Art Museum for this month's Free Family Art Night. 
The volunteers are part of an AmeriCorps group station in Daytona Beach until mid-September, where they are working on repairing and rebuilding homes for Hurricane Irma victims. AmeriCorps travel throughout the country doing short-term service projects like this for communities in need and participate in independent service opportunities while there. The volunteer team, Bayou 5, chose the museum's art night as an additional way to give back.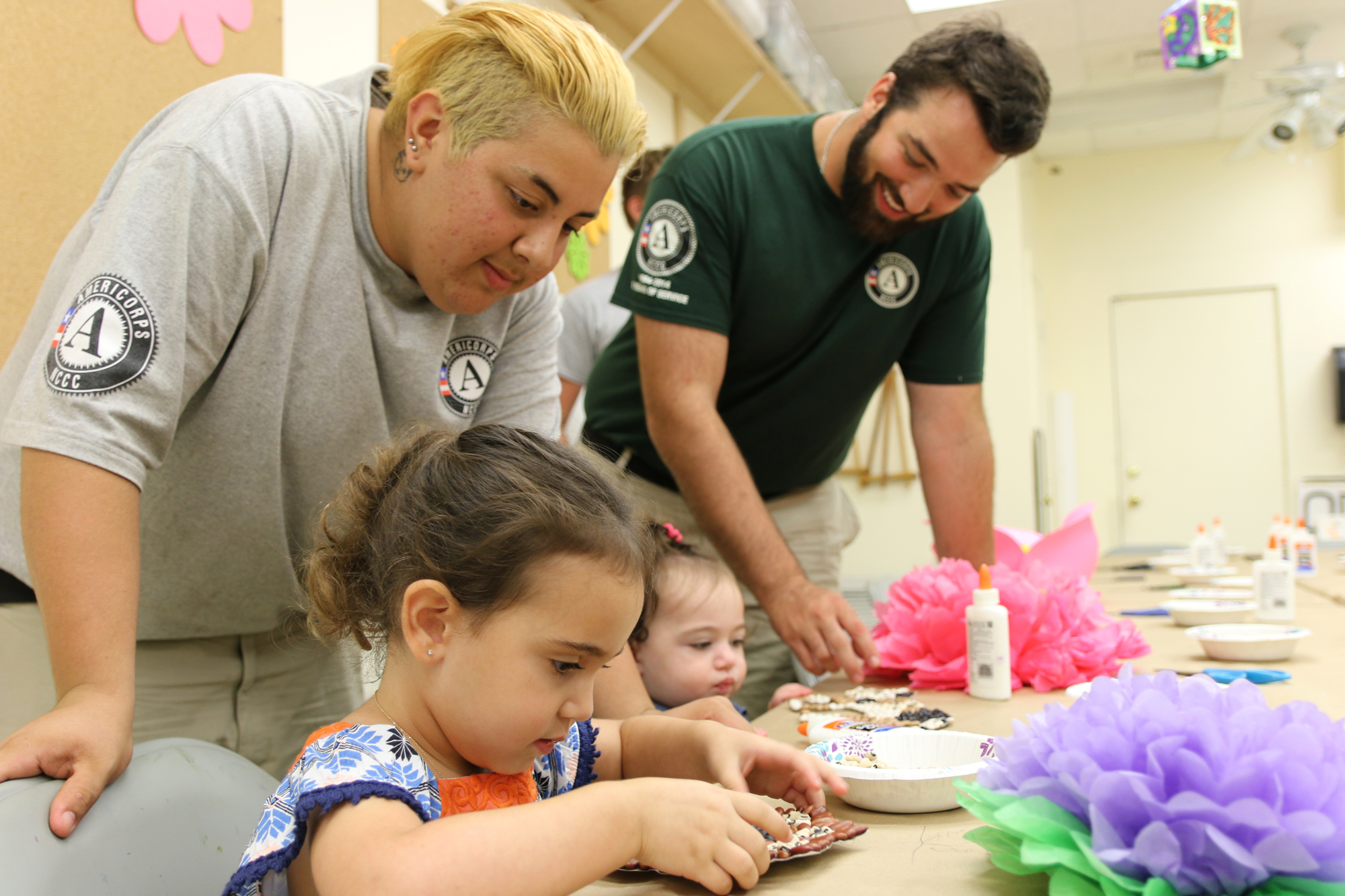 "We all like working with kids, and the fact that the families get to come out and it's totally free — it just seemed like the kind of event that we wanted to get on board with that really matched with our message," said Team Leader Pierce Curran, who joined AmeriCorps for an opportunity to volunteer on a national scale before heading off to medical school. 
AmeriCorps member Dominic Del Castillo, a California resident, said he joined because he wanted to help other communities aside from his own. He's an artist himself, and as the team's service lining initiator, he found the museums in the area to be a good starting point in reaching out. 
"This is like a perfect opportunity for us to learn about the creativity in communities, and a lot of us love creativity," Del Castillo said.
The Bayou 5 team have also volunteered with the Halifax Humane Society and the Boys and Girls Club. The community has greeted them with a warm reception, Curran said.
"We've been trying to travel all over and get to know the area as best as we can and try to do a little bit of good while we're here," Curran said.
Mayor appointed chair of legislative policy committee
Ormond Beach Mayor Bill Partington was recently appointed as the 2018-2019 chair of the Finance, Taxation and Personnel legislative policy committee of the Florida League of Cities.
Committee chairs, vice-chairs and members are appointed annually by the League's president. According to a press release, any city official is eligible to serve on a policy committee. 
Resident takes Observer on cruise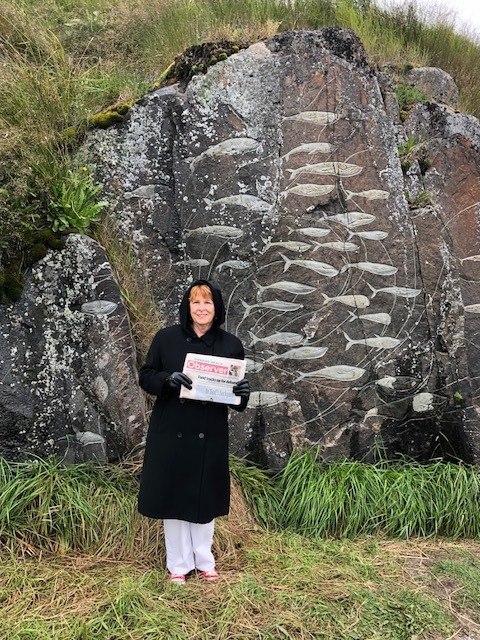 Ormond-by-the-Sea resident Ann Kashmer recently submitted to The Ormond Beach Observer a photo of herself with our newspaper in Qaqortoq, Greenland. 
Kashmer visited Greenland on a cruise. She is posing in front of a fish sculpture in downtown Qaqortoq.
Rotary Club hosting 5K
The Rotary Club of Downtown Ormond Beach is hosting a "Just Glow With It 5K Fun Run" to raise money to continue supporting several charities, which include the mentoring program at Osceola Elementary and free opioid counseling for recovering addicts.
The race will begin at the Harvard Drive beach approach at 6:30 p.m. on Saturday, Nov. 10. Entry costs $30 through September, $35 through Nov. 9 and $40 the day of the race. Kids 10 and under run free. Sign up by visiting runsignup.com/Race/FL/OrmondBeach/JustGlowwithIt5K
Sponsorship opportunities are available. They range from $100 to $1,000, with registration from one to eight runners included.