Four businesses cleaned over two and a half miles of beach in Ormond on Saturday, March 24.
The beach clean up was a joint effort between Preferred Business Group, First Green Bank, Ocean Child and 1 Piece Each. Almost 50 volunteers, including some Mainland High School Basketball team players and coaches, spent their morning filling buckets with the trash and plastic littering the shore. The businesses hope to continue the clean up efforts on the beach every four to six weeks.
Preferred Business Group will also be one of the major sponsors for Relay for Life on April 20. For more information, visit PBGroup.org.
Lions Club honors its student-athlete of the month
The Ormond Beach Lions Club chose Seabreeze senior Collin West as its student-athlete of the month for March.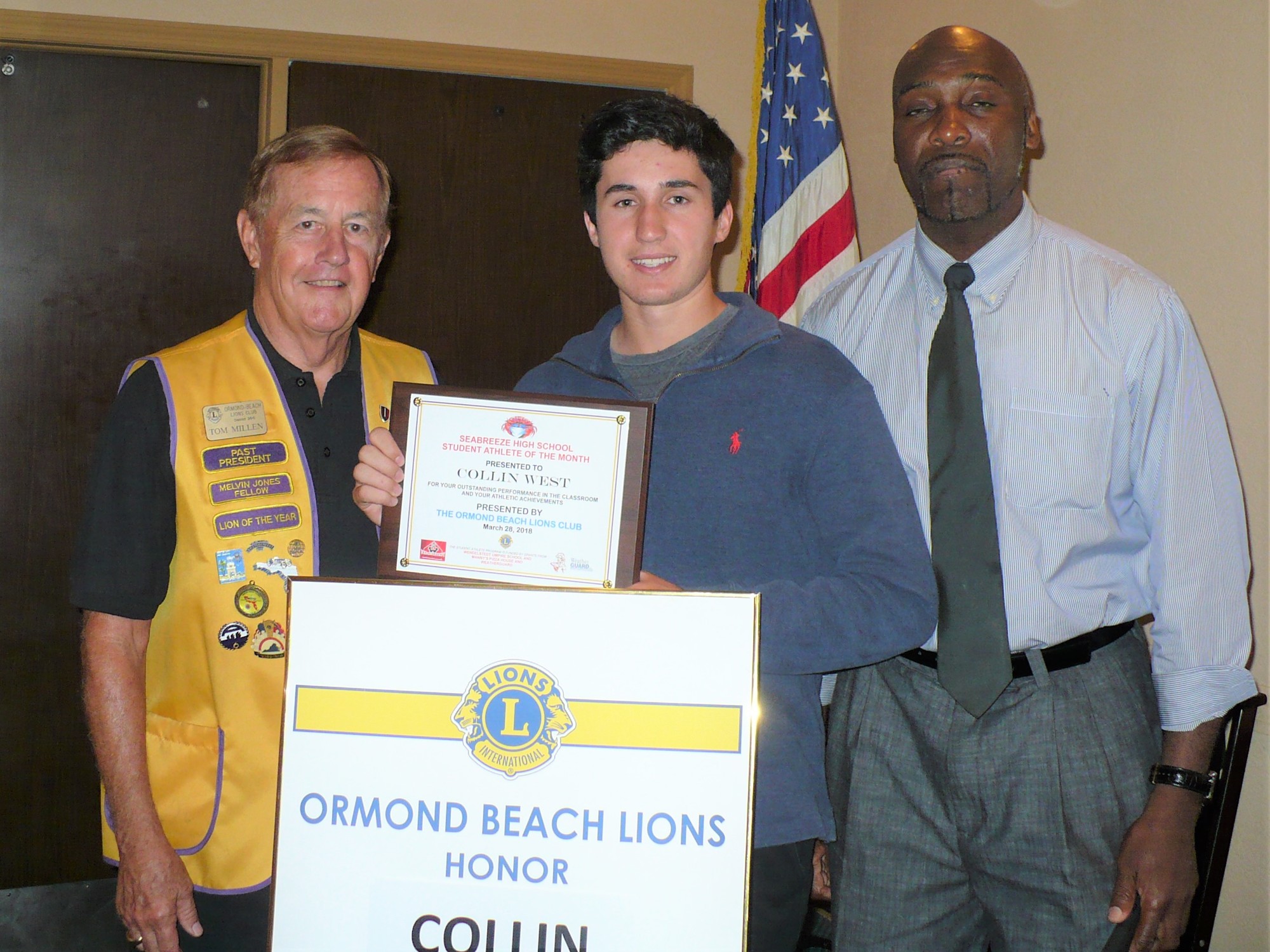 West is a four-year varsity letterman in tennis and has won both singles and doubles titles in the Five Star Conference Tournament for four consecutive years. He has also won several district and regional championship titles and posted an 18-0 undefeated season. West advanced to the state tournament in 2016.
Aside from sports, West is a member of the National Honor Society and was named SuperCrap in the first quarter of 2018. He has loggued over 100 hours of community services as a youth tennis instructor and camp counselor. Once he graduates, he plans to pursue a degree in medicine, with the goal of becoming an anesthesiologist, at either the University of Florida or Florida State University.'
Fiction author visits Hinson Middle School students
On March 29 and 30, Jennie K. Brown, author of the Poppy
Mayberry, The Monday series, stopped by Hinson Middle School to share her journey to becoming an author.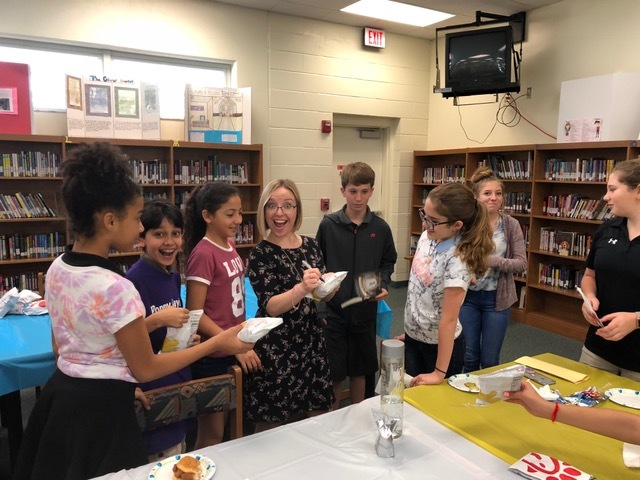 Brown spoke to students during grade-level presentations and also held an author luncheon with 41 of the school's avid readers. She ended her visit with a writer's workshop where 20 students got first-hand guidance in developing their own stories. 
Daughters of the American Revolution award scholarships
At their March meeting, the Captain James Ormond Chapter of the Daughters of the American Revolution awarded its Fresh Start scholarship to five students from Daytona State College.
The students were Sheryl Smith, Ann Schoening, Mary Jean Carroll, Christina Wierzbicki and Susan Heckathorne. The Fresh Start scholarship is a 42-year-old grant-funded program.