It was the first time Joshua Gray and Bill Thompson had been to Cambodia. The two men, both members of the Port Orange-South Daytona Rotary Club, were on a roughly 10-day educational trip to learn more about the villages, people and everyday needs of the country. 
The journey revolved around a project Gray, Thompson and other Rotary members were involved in — Sustainable Cambodia. This ongoing project, started by Rotarians from Gainesville, has brought together people from across the world to help Cambodians live more sustainable lives by providing clean drinking water, education and training to support the next generation.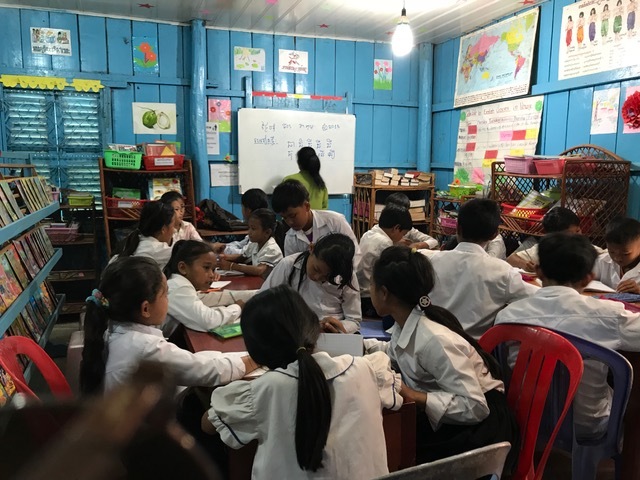 "It was a little shocking. We live in a culture where we can have whatever we want, whenever we want," Gray said. "Seeing people struggling for things that basic, it was shocking."
Gray and Thompson returned last month with Rotary member Jim Kotas, who has been a part of the project since its early stages. According to Kotas, the project was co-founded by Richard Allen who started the project with a friend as a way to combat the devastation that was a result of the Khmer Rouge communist regime that took place from 1975 to 1979 and resulted in millions of people being killed.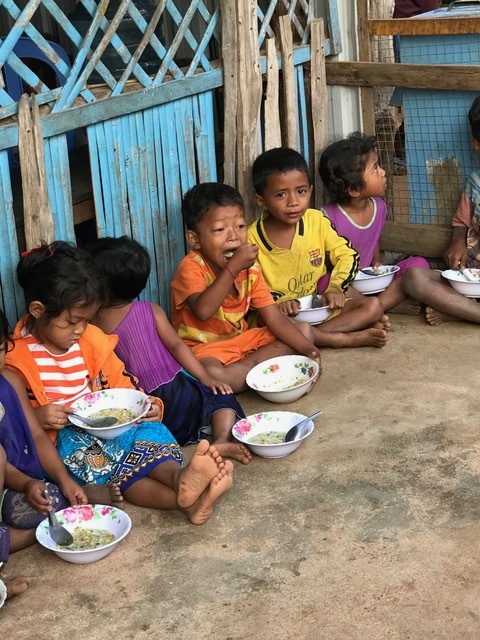 "What they did to the country is unthinkable. It essentially wiped out a couple of generations of people with knowledge and expertise and skills," Thompson said. "Now the country ... is in absolute poverty, disarray; political economic systems were completely destroyed, educational institutes were gone. It was a terrible situation." 
Kotas first visited the areas where the project was taking place around 11 years ago. Since that time, the Port Orange-South Daytona Rotary Club has been making yearly donations that range from about $1,000 to $3,000 in addition to individual contributions and trips to directly help workers with projects in different regions of the country. 
"They will go out to these villages and basically assess the needs of the village," Kotas said. "They talk with the village elders and the village elders have to agree they want to participate."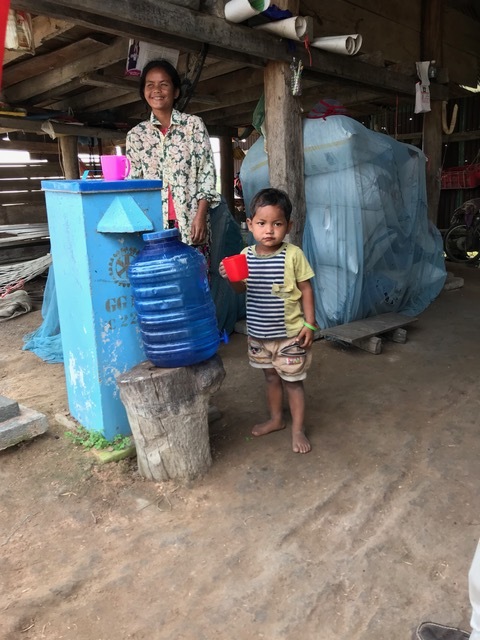 Because of the outpouring of support, the Rotarians have been able to start making changes throughout the rural areas of Cambodia. A major focus for those involved in the project has been providing clean water that can also be stored during the dry season. Bio-sand filters have been made and set up in multiple villages in order to create a filtration system that previously had not been available. 
But it was not a quick fix. Wells first had to be dug before the filters were made. Project workers also had to construct storage containers to hold the water during droughts. Water is collected from rooftops during the monsoon season and people living in the villages must retain enough water to support their families for the three month dry season, approximately 4,000 liters for a family of five.
"By drinking clean water, it eliminated a lot of illnesses they had," Thompson said. "Children could go to school or adults could work in the fields or they could go to work in the cities."
Gray, Thompson and Kotas now plan to educate other Rotary members on what they have seen and how their donations have helped. 
"It's such a comprehensive project," Thompson said. "The way it's designed is something they can work with to make it lasting so that when we leave the country it doesn't fall apart."