The Casements Camera Club recognized and awarded the winners for its sixth-annual spring exhibit on June 22.
The images remained on display until June 29 at the Ormond Beach Performing Arts Center, and then all winning images were transferred to be displayed at the Ormond Beach Public Library for the entire month of July. 
Vicki Payne's "Dawn at the Marina" was named Best of Show and Debbie LeCrone's "Eye Contact" was named People's Choice. Kathleen Pruett's "Golden Girls," Sandu Blackmer's "Flamingo on Aruba" and Judy Speno's "Artist Tools" received first, second and third place respectively.
Rotary Club celebrates first anniversary, inducts new president
The Rotary Club of Downtown Ormond Beach inducted Rebecca Parker as its new president at its one-year anniversary celebration at 31 Supper Club.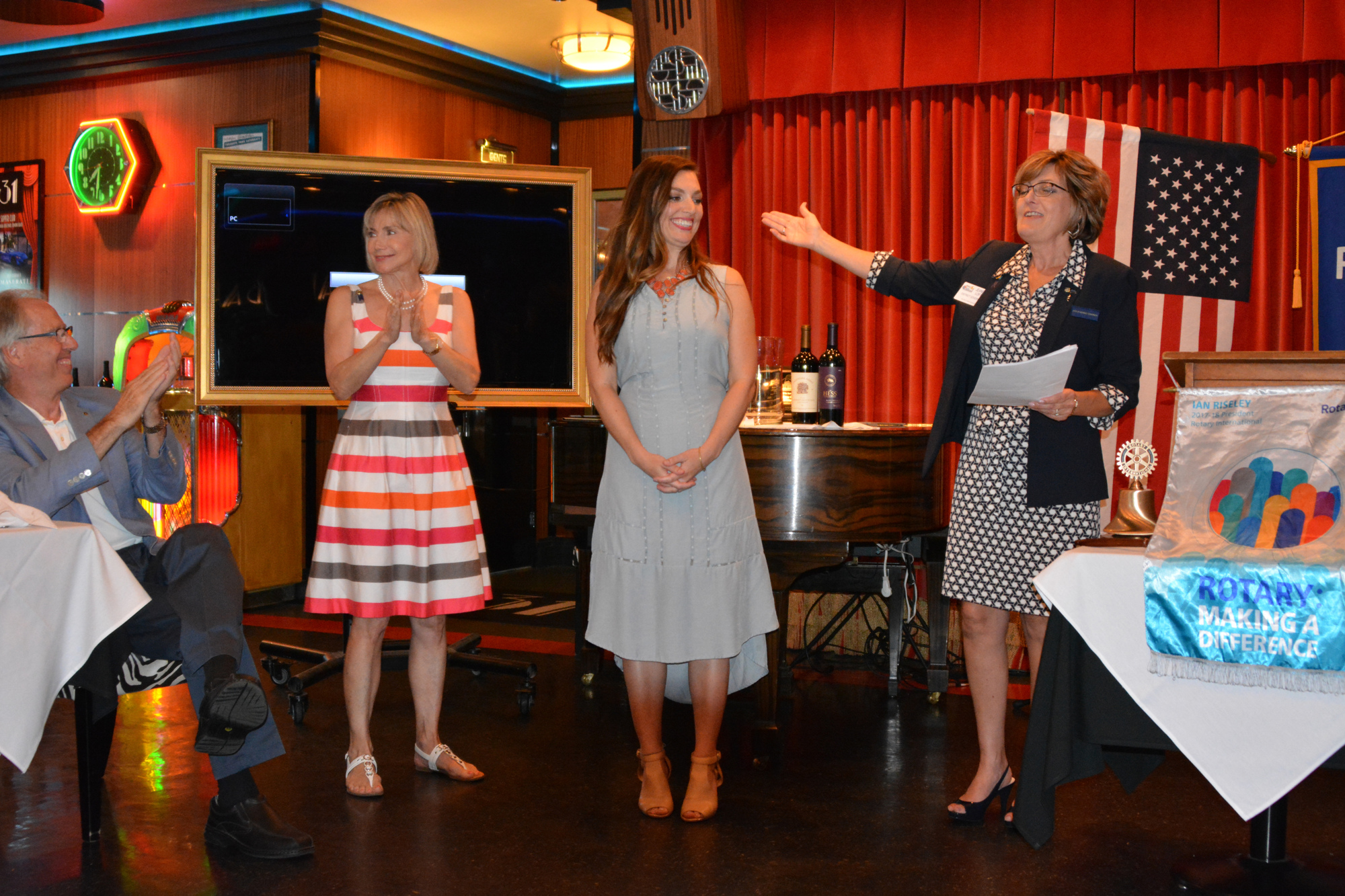 Parker was sworn in by District Governor-Elect Jeanette Loftus and outgoing President Joyce Pepin, who was instrumental in recruiting 25 charter members and establishing the club. In its first year, the rotary club engaged in many community service projects, totaling more than 560 volunteer hours by its members. It helped to plant 55 trees around town, including at Ormond Beach Elementary and Osceola Elementary.
In addition, the club sponsored a student to participate in the Rotary Youth Leadership Awards, conducted two polio plus fundraisers and participated in a multi-club district grant project at Boy Scout Camp La-No-Che in Lake County. Half the club members also mentor students at Osceola Elementary.
Their work qualifies the club to receive the 2017-2018 Rotary Citation, which will be awarded to about half the clubs in District 6970, which was just honored at the Rotary International Convention for being the top district in the world for contributions allocated to the End Polio campaign.
Bridge club looking for new members
American Contract Bridge League-sanctioned club in Ormond Beach is searching for new players and members. The club meets at the Ormond Beach Senior Center every Tuesday and Thursday at 12:30 p.m. Free coffee and snacks at every meeting.
For more information contact Judith McCall at 304-9925 or Mary Amato at 441-7068.
Boy Scout Troop 403 retires U.S. flags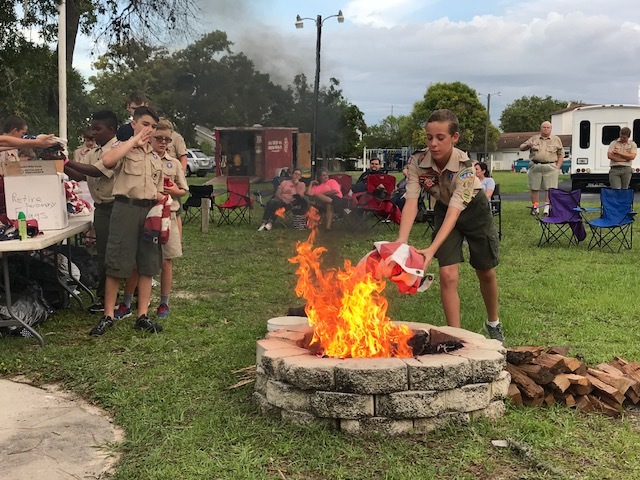 The Boy Scout Troop 403 held a flag retirement ceremony for hundreds of flags at the Christ Presbyterian Church on June 26.
The ceremony was hosted by two scouts, who are working on earning their Communication Merit Badge. Also in attendance were guests from the local American Legion post and the scouts' families. 
Local veterans chapters hold second-annual joint picnic
The Military Order of the Purple Heart Volusia County Chapter 316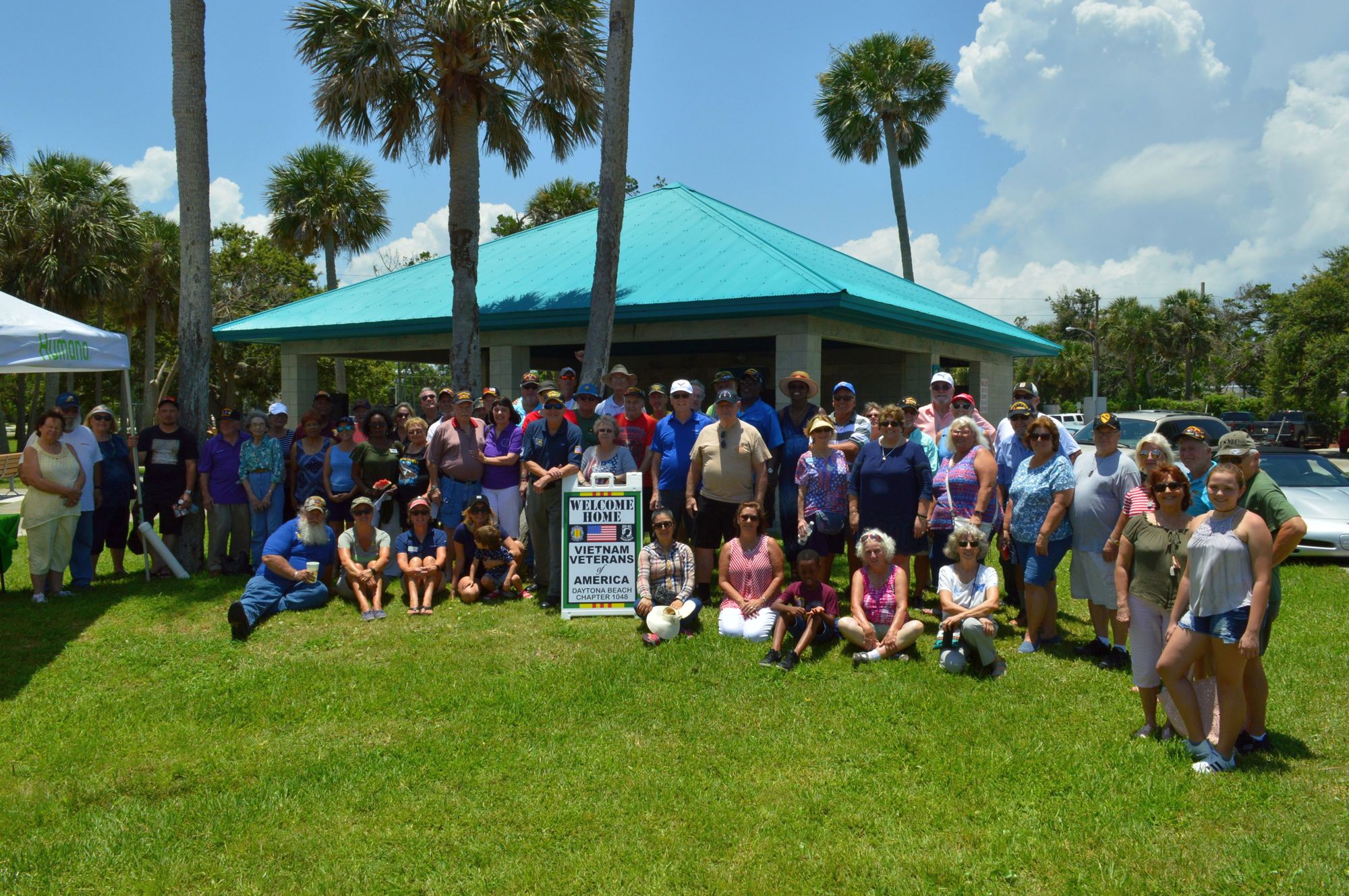 and the Vietnam Veterans of American Daytona Beach Chapter 1048 held their second-annual picnic at the Riverfront Veterans Memorial Park. 
The groups thanked Dee Hughes and her team from Humana in a press release for  going "above and beyond the call of duty" and making sure veterans were served well.