Katherine Reynolds's inspiration for teaching came from people who left a special mark in her life: her own second-grade teacher's presentation of material, her high school English teacher's joy of teaching and a kindergarten teacher with whom she works with at Pine Trail Elementary.
"That, combined with childhood memories of school being a place where all was good pointed me toward teaching," Reynolds said in a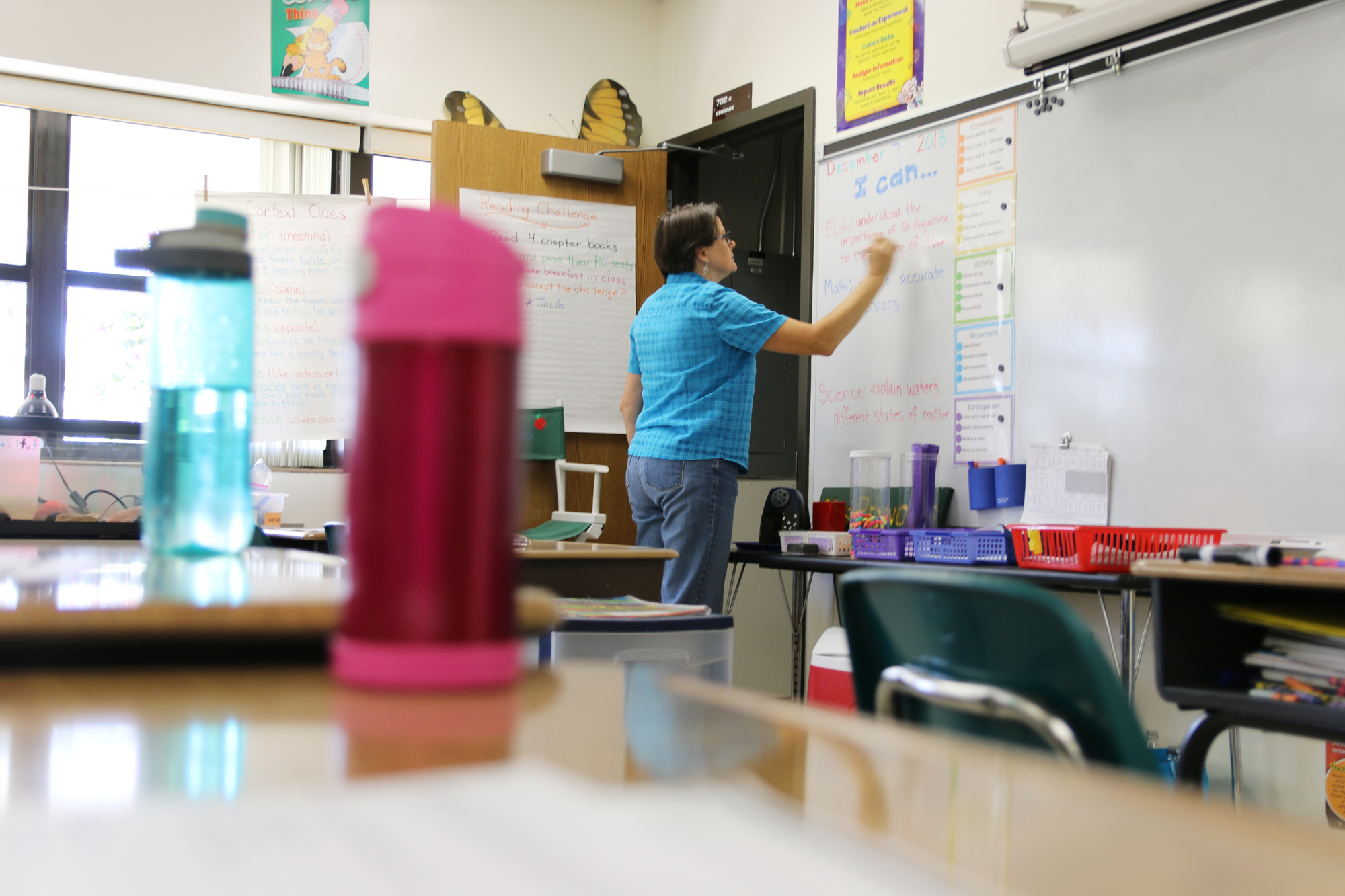 statement. 
Reynolds became a teacher later in life, but now she has been teaching for 10 years. Though she enjoys teaching all subject matters to her fourth-grade students, she does have a favorite. 
Science. 
In addition to working with her class, Reynolds also spends time with her Green Thumbs club after school. 
"Pine Trail is the place to be," Reynolds said.