FCSO sergeant graduates leadership academy
Flagler County Sheriff's Office Sergeant Jennifer Taylor, who is a supervisor for the FCSO Investigative Services Division, recently graduated from the Florida Criminal Justice Executive Institute's 39th Florida Leadership Academy.
"I'm proud of the work she does and for her commitment to bettering her already excellent leadership skills," Sheriff Rick Staly said in a press release.
The four week-long sessions were held at Gainesville Police Department, where participants learned skills to support their agencies and communities.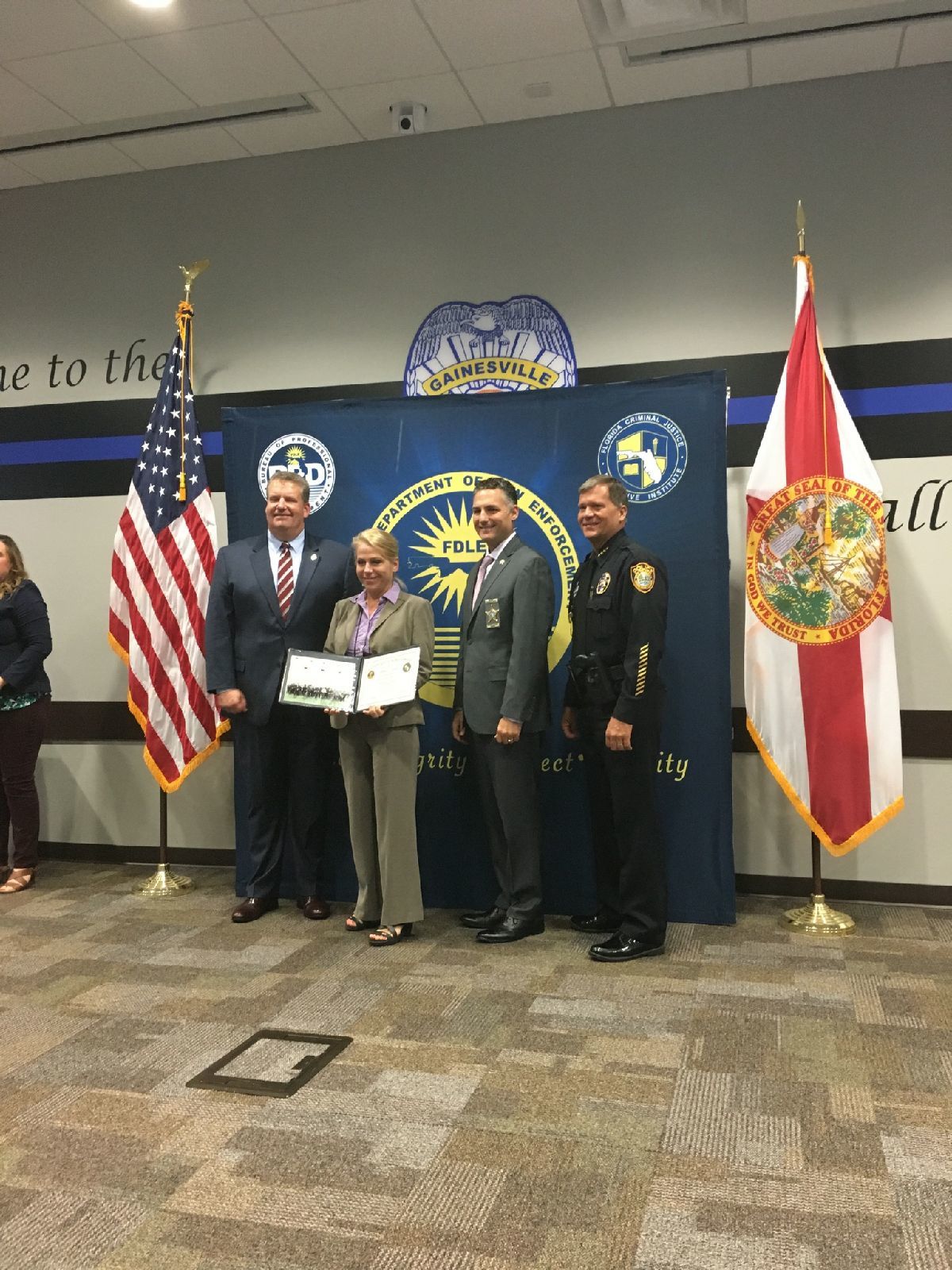 Flagler Firefighter-Paramedic awarded by Sons of the American Revolution
Flagler County Firefighter-Paramedic Tyler "Ty" Epling was awarded the Emergency Medical Services Award by members of the Sons of the American Revolution.
Flagler Chapter President Randall Morris and Awards Committee Chairman David Kelsey spoke to public servants about the award's merit, according to a press release.
Flagler County Deputy Fire Chief Joe King nominated Epling for the award.
"He and I have been here about the same amount of time," King said about Epling's nearly four years with the county in a press release. "He scored the highest of any new employee on our protocol test."
Palm Coast Duplicate Bridge Club member recognized at Summer Sectional Tournament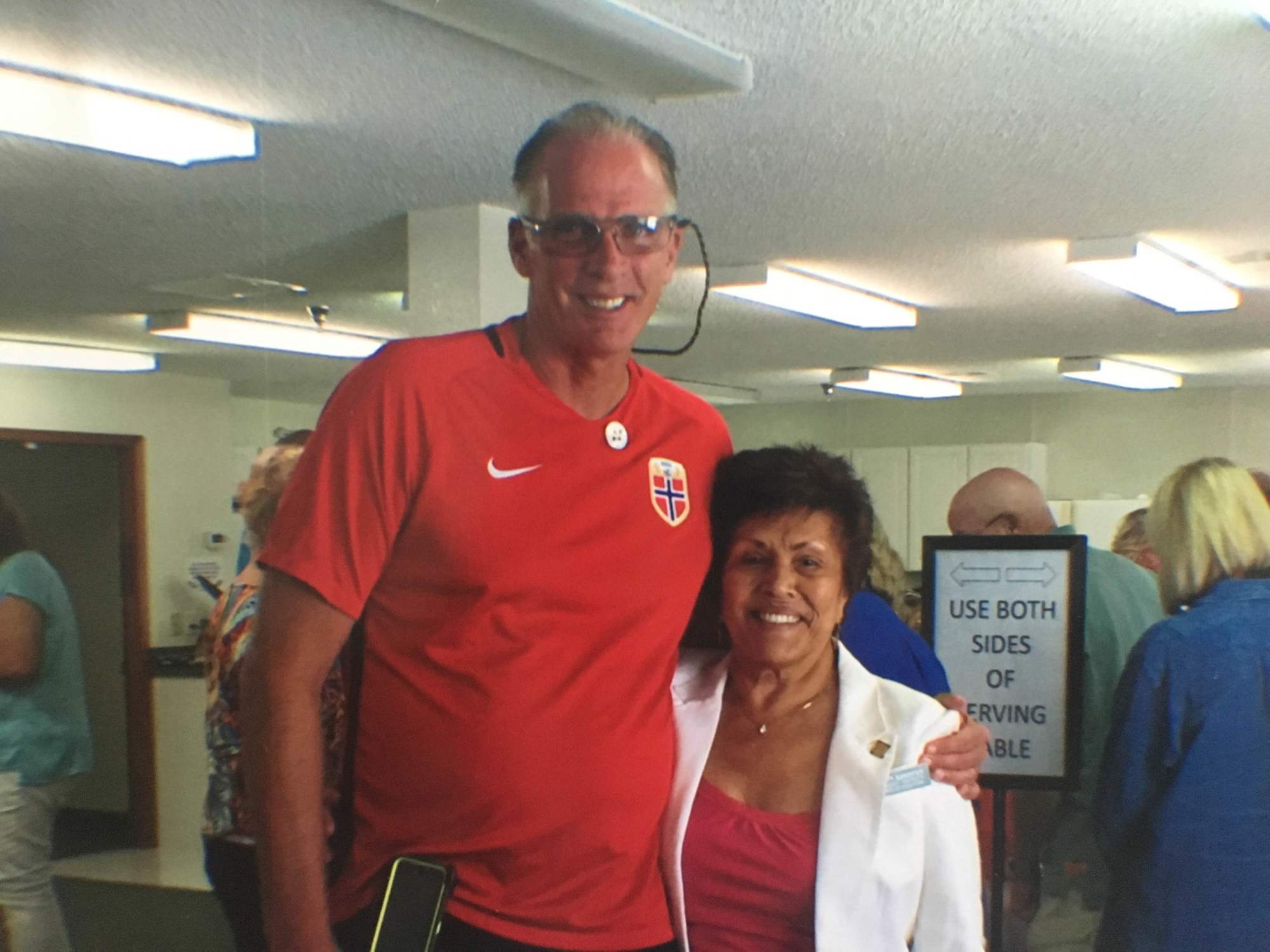 Betty Sandifer, president of District 9 of the American Contract Bridge League, presented a Goodwill Pin to PCDBC member Per Berg for his "extraordinary achievement in promoting bridge, especially to high school students," which she described in a press release.
Berg was honored at the club's Summer Section Tournament, which was held on Aug. 18-20 in Palm Coast.
Berg is an International Baccalaureate Spanish teacher at Flagler Palm Coast High School. In addition to teaching, he coaches the boys and girls tennis teams and the girls bowling team, and he serves as the leader of FPC's bridge club. He recently accompanied a group of ninth-graders representing District 9 to the Summer North American Bridge Championships held in Toronto, Canada. 
The American Flag Project to attempt world record
The American Flag Project, a Palm Coast nonprofit, is pursuing a Guinness World Record for the largest number of people to stand and hold an American flag in one place. The nonprofit will meet on Nov. 5 at Flagler County Executive Airport for the event.
The nonprofit will be handing out $1 "made in USA" 8 inch by 12 inch American flags for participants who haven't already picked one up at a distribution center. Any donation to this event is tax-deductible. Call 986-6484 for more information.