A local Flagler Palm Coast High School graduate is going to be interviewed by Megyn Kelly on the Today Show.
Kristen Hadeed, who graduated from FPC in 2006, will appear on the popular NBC show on Friday, Oct. 20, to promote her new book, "Permission to Screw Up," which was released by Penguin Books on Tuesday, Oct. 10.
In the book, Hadeed discusses how she learned to lead "by doing almost everything wrong" as she took her Gainesville cleaning business, Student Maid, from a living-room-based startup to a local powerhouse.
The company only hires students.
"Our culture is all about teaching students how to be better leaders," Hadeed said. "The whole goal is that when they leave our company, they're better than when they came in."
Hadeed, who has also given two TEDx Talks, said she feels a bit nervous to be interviewed on national television but can't wait for the opportunity.
"I really like the direction of Megyn Kelly's show," she said. "I think it'll be a good experience."
Island Doctors to host open house at new Palm Coast location
Island Doctors is conducting an open house at its newest office, located at 2 McCormick Drive in Palm Coast, on Wednesday, Oct. 25, according to a release.
Visitors will have the opportunity to get a sneak peek of the new office and medical provider, Dr. Michael Psikogios. The event will occur in three sessions: noon, 1 p.m. and 2 p.m.
Space is limited, so call 877-434-4676 to reserve a space ahead of time.
Light refreshments will be available, and participants will have the opportunity to win door prizes.
For more information, visit Island Doctors' Facebook page.
New ownership takes hold of Kokomo's Cafe in Flagler Beach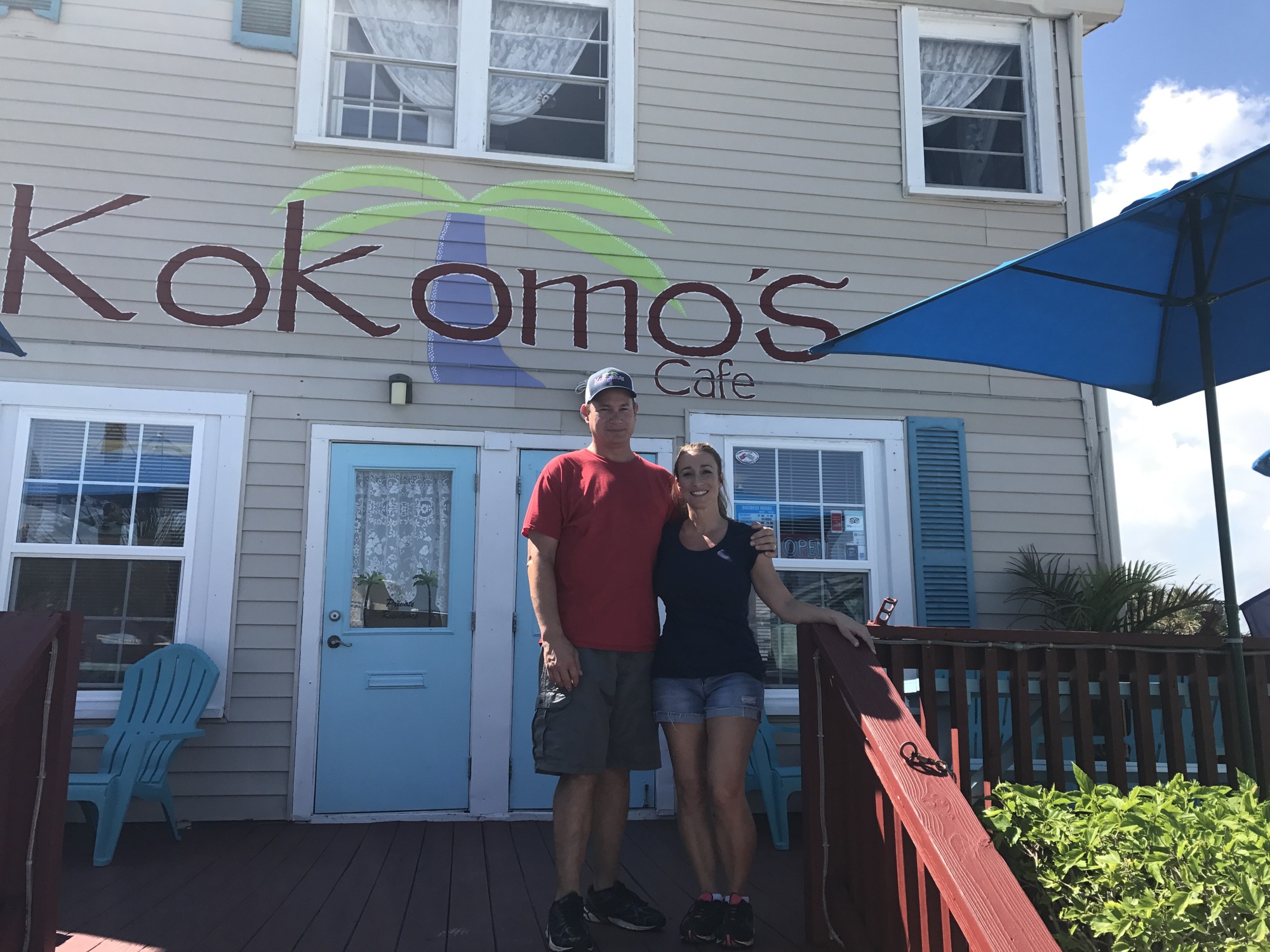 Christy Taylor and her husband, Greg, took ownership of Kokomo's Cafe on Oct. 1.
The restaurant, located at 202 S. Central Ave. in Flagler Beach, serves hot and cold sandwiches, desserts, espressos and other coffee drinks, smoothies and alcohol.
The couple had been looking to acquire a restaurant for about six months prior to purchasing the cafe.
"It just had a home feel," Christy said. "It feels comfortable, and it's got a really good vibe to it. We really enjoy the location and the whole vibe that it has."
Christy said that she and her husband are looking forward to developing relationships with their customers.
"There's a lot of people that come in every day," she said. "[We're] just looking forward to getting to know them."
PACE appoints new board members
Local professionals Caryn Baker, Audrey Butler, Karen Ervin and Paria Ghyabi were named board directors of the PACE Center for Girls of Volusia and Flagler Counties, according to a release.
The new board members will work alongside the executive director of PACE to determine the vision of the organization.
Congratulations!
Matanzas High School students Jose Fernandez and Brenden Ruisech received awards for their dedication to working in the school's Community Based Instruction program.
Fernandez and Ruisech, who are both special needs students, currently work at Winn-Dixie and previously worked at the Matanzas High School store for three years.
"This helps them to get out of the house and socialize with people," MHS job coach Lillian Rivera said of the job at Winn Dixie. "This helps them so much."