Annual Clothing Giveaway
When: 10 a.m. to 12:30 p.m. Saturday, Oct. 21
Where: Mount Calvary Baptist Church, 75 Pine Lakes Parkway
Details: All clothes are free of charge. Call Annie Eversley at 446-0084 for more information.
Trash to Treasure Craft Program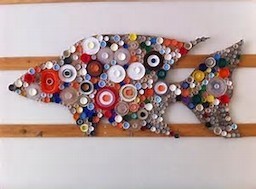 When: 10 a.m. to noon Saturday, Oct. 21
Where: Gamble Rogers Memorial State Recreation Area, 3100 S. Ocean Shore Blvd., Flagler Beach
Details: The garden will be beautified with recycled crafts made at the event. Free with park admission. Sign up at Eventbrite: https://www.eventbrite.com/e/trash-to-treasure-craft-program-at-gamble-rogers-tickets-38678954795.
"Plaza Suite" at the Flagler Playhouse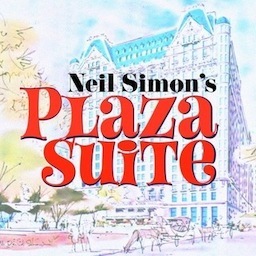 When: Oct. 27-29, Nov. 2-5, Nov. 10-12
Where: Flagler Playhouse, 301 E. Moody Blvd., Bunnell
Details: To celebrate Flagler Playhouse's 40th anniversary, performances of a comedy from its first season in 1977 will run through Nov. 12. Friday and Saturday showtime is 7:30 p.m., and Sunday showtime is 2 p.m. Tickets are $25. Visit flaglerplayhouse.com or call 586-0773.
"Spooky" Science Lab for teens
When: 10 a.m. to noon Saturday, Oct. 28
Where: Flagler County Public Library meeting room, 2500 Palm Coast Parkway
Details: Children age 11 to 16 can come create "creepy" items in the science lab. Pre-registration is required by 4 p.m. Wednesday, Oct. 25.
Flagler Fun Coast Bed Race: "The Walking Bed"
When: 3 p.m. Saturday, Oct. 28
Where: Veteran's Park, Flagler Beach
Details: Flagler Volunteer Services, the Kiwanis Club of Flagler County and Wheels In Motion will be conducting the 8th Annual Flagler Fun Coast Bed Race in Flagler Beach. Bed Race Teams from local businesses and clubs will build, decorate and race beds. Assemble your group of five to enter. Entry fee is $100/$50 for youth groups. Call 597-2950 or visit flaglervolunteer.org.
Intracoastal Waterway Cleanup
When: 8 a.m. Saturday, Nov. 4
Where: Holland Park, 18 Florida Park Drive
Details: The 10th annual Intracoastal Waterway Cleanup has been rescheduled for Nov. 4. Those who previously registered for the cleanup before it was postponed do not need to register again. Registration is open online at palmcoastgov.com/icwc until Nov. 2. Volunteers can also sign up from 8 a.m. to 5 p.m. weekdays at Palm Coast City Hall and at Frieda Zamba swimming pool. Supplies are limited, but registration is available the day of the event as well.